Croatia is one of the most popular destinations in Europe. With its stunning beaches, historic cities and beautiful islands, Croatia is a country that should be on every traveler's bucket list.
I had the chance to visit Croatia a few years ago and I was lucky enough to admire some of the most impressive and interesting sights it has to offer. While most travelers head over to the coast and the islands, inner Croatia is equally beautiful, with traditional villages and low mountains that hide veritable treasures.
From Zagreb with its charming old city area to the surreal turquoise lakes of Plitvice and Krka National parks, Croatia is truly astonishing. No matter where you go and where you look, you'll find something awesome to see or experience.
I fell in love with Croatia's people, the sunny shores of the Adriatic, the green hills of Istria, the unique waterfalls of Plitvice and Dubrovnik's medieval city walls. Such a diverse country!
If choosing which destinations to visit in Croatia seems overwhelming, I'm here to help you. This Croatia travel guide includes all the essential information you need for an amazing trip. Find out everything about the most interesting destinations, transport, customs and much more!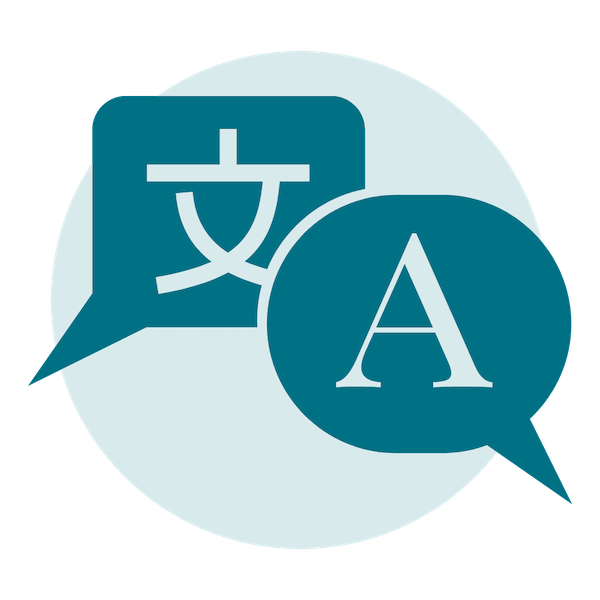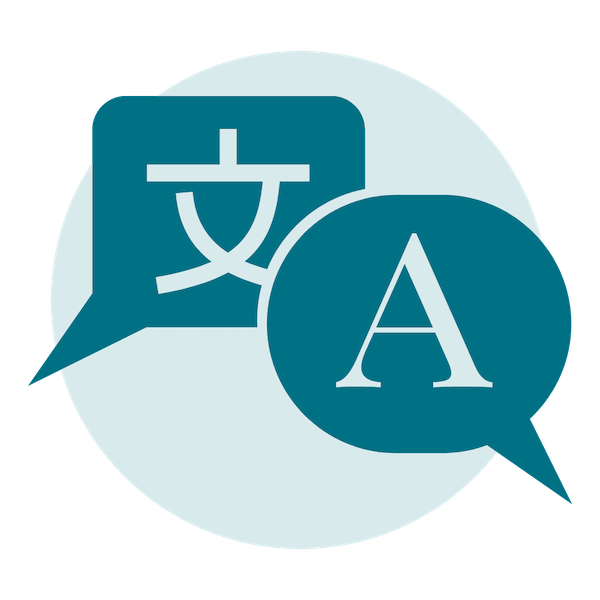 Language
Croatia's official language is Croatian. It's a Slavic language spoken by about 7 million people and has three main dialects. It's also one of the official languages in Bosnia and Herzegovina, as well as the region of Burgenland in Austria. Many people in the region of Istria will also speak Italian, while many older people speak German. In the tourist destinations along the coast and in Zagreb, English is also used, especially by younger people. When visiting Croatia, I recommend installing the Google Translate App.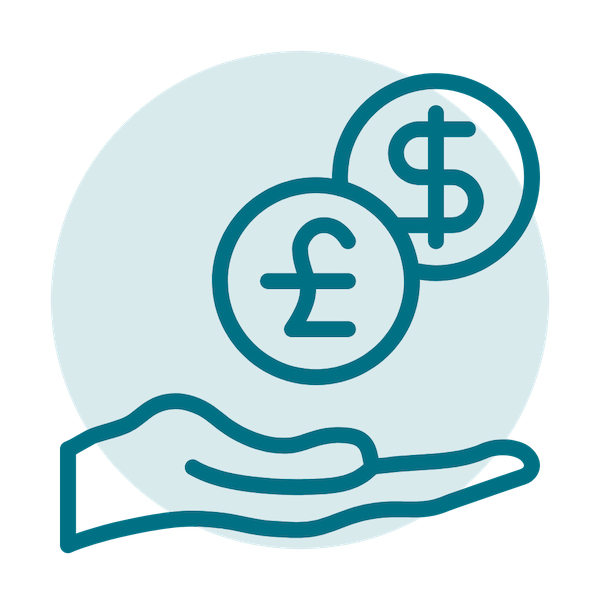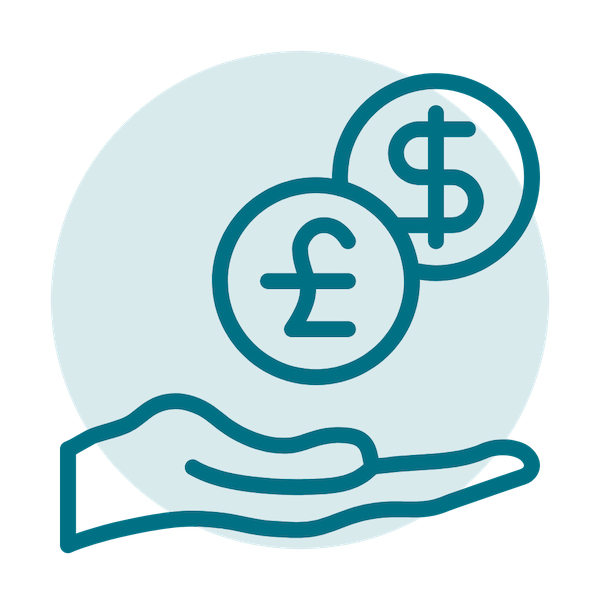 Currency
Croatia's official currency is the kuna (HRK) that has been in use since 1994. The exchange rate is 1 USD to 6.2 kuna, while 1 EURO is about 7.5 kuna. The rates might vary greatly in time, so it is best to use this website when traveling (it also has mobile apps). Even though many businesses in the tourist industry also accept Euros, keep in mind that this is not legal, although nobody will bother. There are plenty ATMs in Croatia, especially in towns and tourist destinations, accepting most of the popular credit and debit cards like Visa, MasterCard, Maestro, American Express, etc. These can also be used to pay in many hotels, restaurants or supermarkets, but make sure you ask first.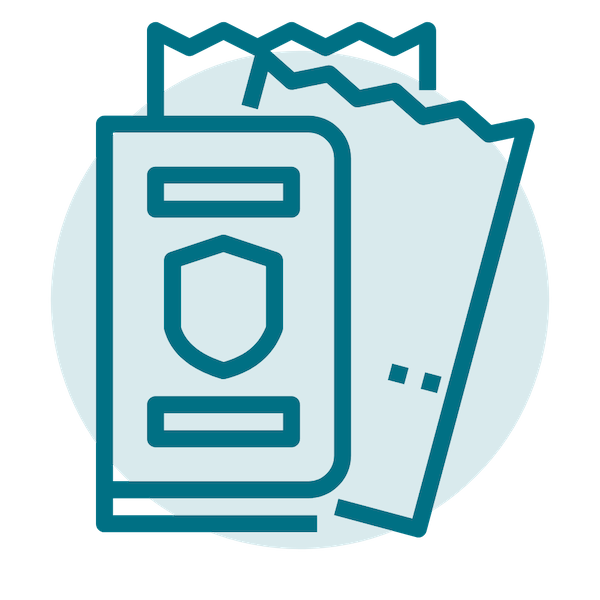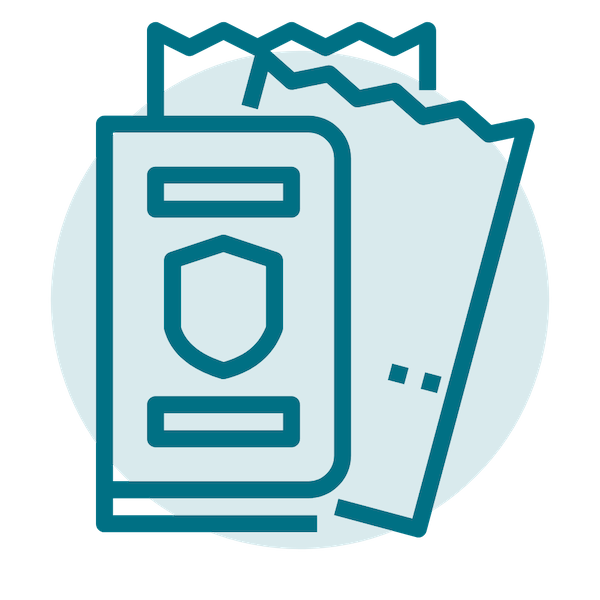 Getting a Croatian Visa
Croatia is a member of the Schengen Agreement Zone and there are no borders between the member countries and several other countries. For citizens of most countries in Europe, there is no VISA requirement when visiting Croatia. A passport or national ID is enough. The citizens of countries like the United States, South Korea, Brazil, Canada, Japan and many others can visit Croatia without a VISA for up to 90 days. Other travelers must apply and obtain a VISA prior to entering the country. It's best to ask your local authorities for updated info on Croatian entry requirements.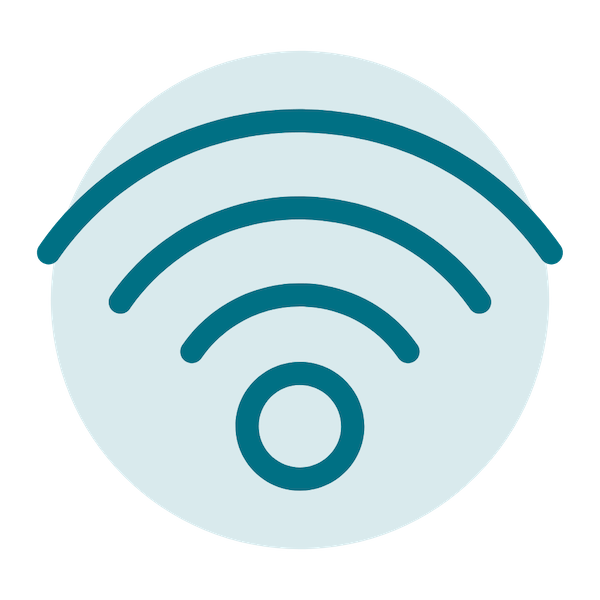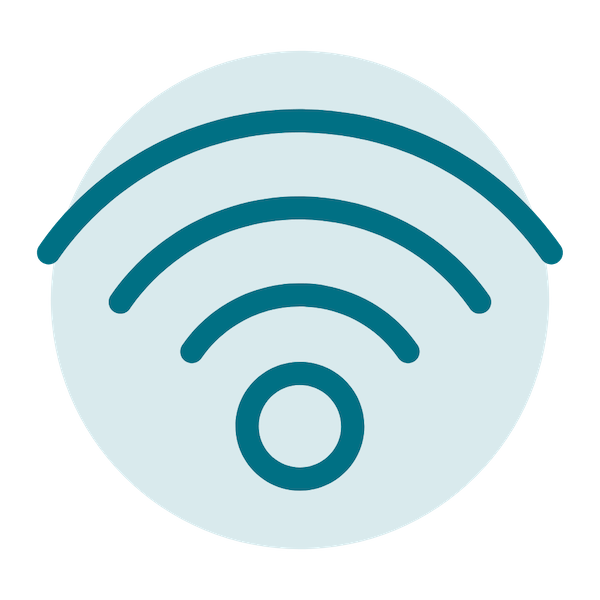 SIM Card/ Internet
Croatia has good Internet coverage and good Internet speed, reaching even the most remote villages. There are also affordable Internet cafes in cities and towns. Another option would be to use the free wireless internet offered by many hotels, restaurants and cafes. Croatia has three major mobile companies – T-Mobile, Vip and Tele2, each having very good coverage at national level. They also offer pretty cheap (10 Euros) prepaid SIM cards. You can get them from many kiosks, markets and post offices and even airports.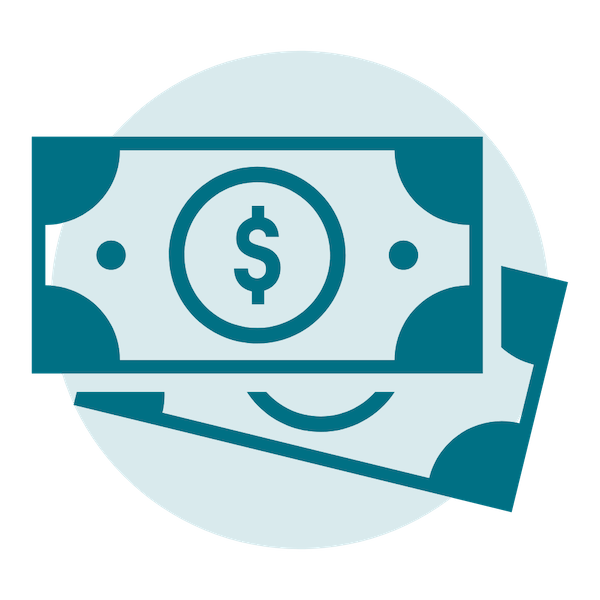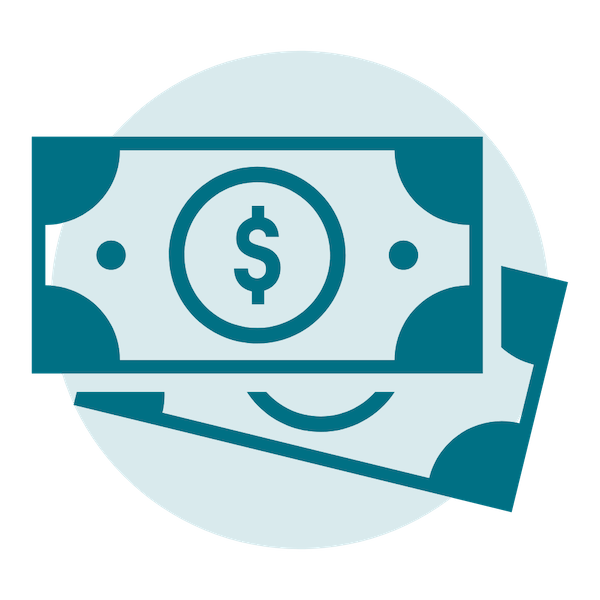 Tipping etiquette
Although tipping is not expected in Croatia, it is certainly appreciated. The tips are usually between 5-15% of the price. Usually, tips are offered to waiters, bartenders, hotel workers, tour guides or taxi drivers. When traveling by taxi, round up the fare. For example, if the ride costs 7,6 EUR you can pay 8 EUR.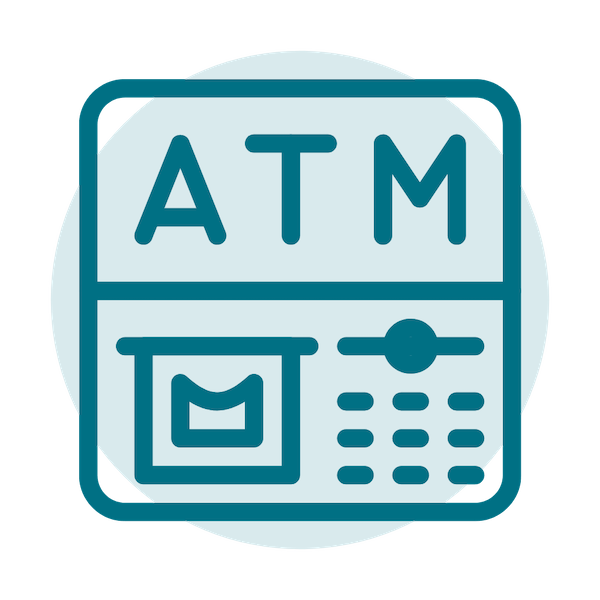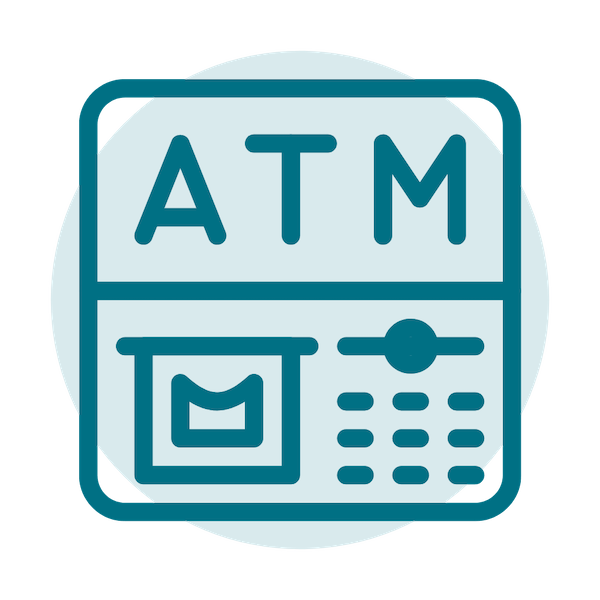 ATM Fees
Depending on each bank, there are flat fees (2 EUR – 3 EUR) when withdrawing money in Croatia, apart from the fees that your own bank might have. Although it's a small fee or a percentage of the total, it's good to know that finding ATMs with no fees in Croatia is nearly impossible. Also, never accept the ATM's exchange rate and choose your bank's conversion rate.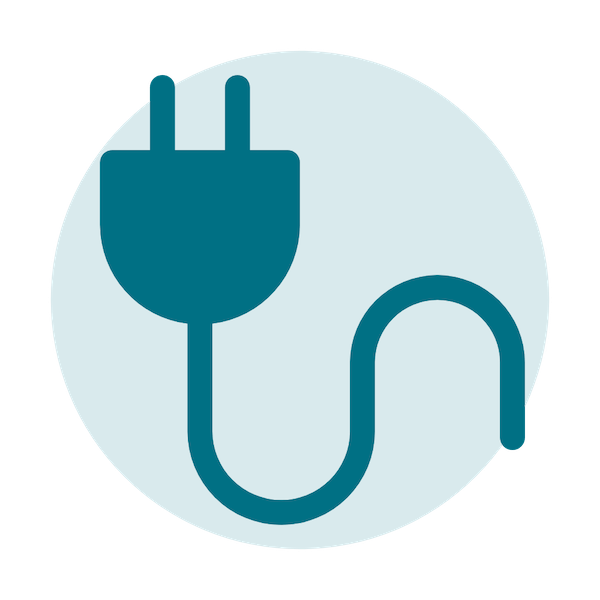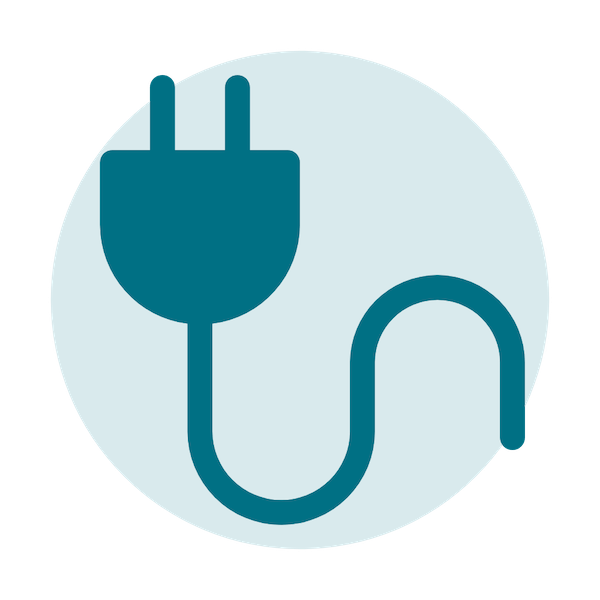 Socket types
Croatia uses the Type C and Type E socket types (which also work with type F). The standard voltage is 230V. To find out how each socket type looks, click here. I recommend buying a universal adapter like this one.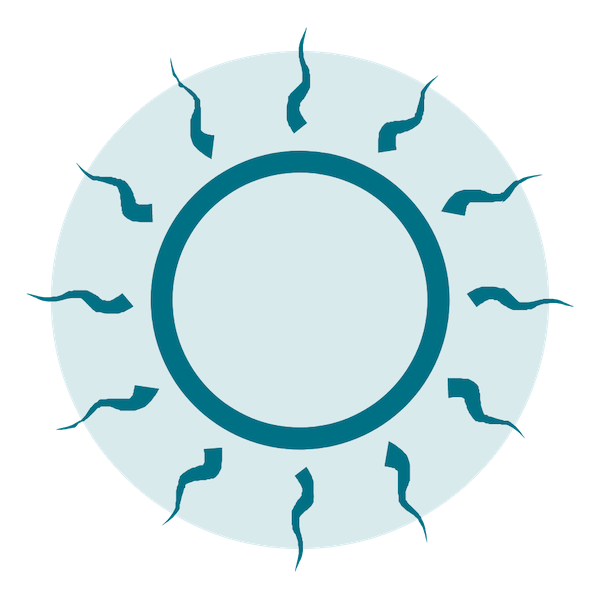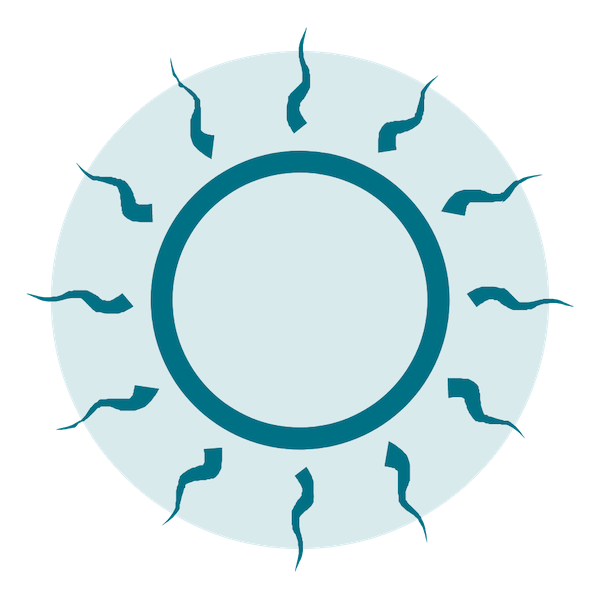 Best time to visit
Croatia is located in southern Europe and summers can be pretty hot here. This is when most people travel to the seaside, making the Croatian coast extremely busy. Also, apart from the crowds, prices are a lot higher during summer. I recommend planning a trip during shoulder season (late spring, early autumn). Winters in Croatia are mild, with moderate temperatures along the coastline. If you like skiing, you can choose between a few ski resorts.
Learn a few words and phrases in Croatian. You'll definitely impress the locals!
Try the mouth-watering traditional dishes and the rakija traditional alcoholic brandy.
Drink tap water. It's safe!
Visit some of Croatia's hidden gems. There are many incredible places, away from the eyes of most tourists.
It's good to know that Croatia is a major naturist destination and many beaches have nudist areas.
Even though many locals openly talk about the past, it's best not to bring up the 1990's war.
Don't insult the county or its culture. The Croats are very nationalistic people.
Don't expect Croatia's beaches to be long stretches of golden sand. Most of them will be rocky, pebbly and small, but truly beautiful. Here's a list of the most beautiful beaches in the country.
Don't insult the Croats' religion (Roman Catholic). Religion is deeply rooted in the daily life.
Boats
The best way to visit one of the many beautiful islands is by boat and ferries. There are many ferry lines running from the coast to hundreds of inhabited islands like Hvar, Pag, Brac, Vis and many others. The ferry prices are affordable and usually start at around 10 EUR and there are also car ferries connecting the biggest islands to the coast. The state company Jadrolinija operates most of the major routes and travelers can find information online about schedules and prices. There are also private companies that offer faster ferries, but usually at higher prices.
Trains
The railway network in Croatia is developed, connecting the main cities of the country. While some of the trains are still old and slow, there are also many modern ones that have greatly decreased the travel time between certain destinations. Most big cities are linked to Zagreb, except Dubrovnik. Train travel is usually comfortable and the prices are quite affordable, but when possible, I recommend using the bus because it's more reliable.
Buses
Buses are the most popular and most convenient way to get around Croatia, reaching many destinations. Also, buses are usually faster than trains and more reliable. Many bus companies in Croatia operate a modern fleet that reaches even the most remote towns and villages of inner Croatia. Most buses offer free wi-fi, AC and sockets. Bus prices start at around 8 EUR and for longer distances can get up to 20 EUR.
Airplanes
Given Croatia's relative small territory, traveling by plane between most cities is not a good idea. There are certain situations when the comfort and speed of flights might make sense (from Zagreb to Dubrovnik or from Split to Osijek). The national company Croatia Airlines operates most national flights. Book your tickets in advance and take advantage of discounts!
Crni Rizot – Meaning black risotto, this flavorful dish is much better than it might sound or look. It is basically risotto that turns black from squid ink. Ingredients like cuttlefish or squid, garlic, olive oil and garlic are added.
Peka – One of the most delicious dishes one can try in Croatia is Peka. It's lamb, veal or octopus baked together with vegetables and spices inside a big pan with a lid. It is slowly cooked over open fire, with embers put over the lid.
Pasticada – Extremely popular on the Dalmatian Coast, this delightful dish is a stew of marinated beef meat with roasted bacon, onions, prunes, figs and alcohol, served with gnocchi or homemade pasta.
Zagorski Strukli – One of the most interesting traditional dishes, served especially in the northern part of the country. It's made from cooked or baked dough that is usually filled with cottage cheese and served with sour cream.
Prsut and Pag Cheese – The most traditional specialties that one can sample in Croatia. These are so good that you can eat them as a main course. The Prsut is a homemade cured and salted ham, while the Pag Cheese is made on the island of Pag, where sheep are left free to eat the wild plants and aromatic herbs.
From the most luxurious resorts to camping grounds, everyone can find something suited to their needs and budget in Croatia. Most towns and cities have hotels and hostels with decent prices, while the countryside features traditional guesthouses for rent. There are even several old lighthouses that are used as tourist accommodation.
Hostel prices start at 15 EUR but if you're looking for more comfort, you can find private rooms at 25 EUR. The only platform I use when traveling is Booking.com and I warmly recommend it to anybody looking for a trustworthy website.
Croatia – top tourist attractions
Rovinj
Standing on a small peninsula in the region of Istria, the medieval town of Rovinj is truly picturesque. Make sure to visit its massive cathedral standing at the top of the hill and surrounded by narrow cobblestone streets. There are several attractions in this beautiful town, including an awesome artist street that is named "Rovinj Montmartre".
Plitvice National Park
Located in central Croatia, this is one of the most splendid and spectacular national parks in the world. Famous for its stepped waterfalls and turquoise lakes, Plitvice is a must-see! It can be visited as a day trip from Zagreb or Split.
Krka National Park
Krka National Park features a similar landscape to Plitvice, with numerous waterfalls passing from one turquoise pond to another, surrounded by green forests. Along the tourist routes, there are also other highlights, including Roman ruins, monasteries and traditional watermills. Visit it as a day trip from Split!
Zadar
One of the oldest cities in Croatia and even Europe, Zadar is also a marvelous tourist destination, with most of its sights packed in the old town area. It is famed for having the most beautiful sunset in the world and its best sights include the 9th century St. Donatus Church, the Zadar Cathedral, the Sea Organ and the Roman Forum. Take a walking tour to explore them!
Split
The second largest city in Croatia, Split is an amazing cultural destination, with famous sights like the UNESCO Palace of Diocletian, the Cathedral of St. Domnius, the Temple of Jupiter, the Archaeological Museum and many others. It is a bustling seaside destination, a perfect base for exploring the nearby island of Hvar and the Blue Cave.
Dubrovnik
The walls of Dubrovnik old town are already famous in the whole world thanks to the Game of Thrones series (book a GoT tour). Among the fascinating sights, there is the Stradun Street, the Cathedral, the Sponza Palace, the Rector's Palace, the Dominican Monastery, the Bell Tower and the Old Port.
Hvar
One of the most idyllic towns in Croatia, Hvar is located on the island with the same name. Apart from the marvelous beaches and the island's famous nightlife, the town itself is truly breathtaking. The fortress, cathedral and main square encircled by medieval walls are just some of the attractions. You can also visit the Blue & Green Caves as a day trip.
Zagreb
The capital of Croatia is often overlooked in favor of the coast and islands. However, it's a beautiful and fascinating city. With beautiful 18th and 19th century architecture, Zagreb is also a modern and vibrant city. Among its most interesting attractions, are the Museum of Broken Relationships, the Cathedral, the Old Town Gate, St. Mark's Church and the Archaeological Museum.
Croatia is not cheap nor expensive. It's somewhere in the middle, making it a great destinations for both budget travelers and luxury travelers.
One important thing to keep in mind is that the coast and the islands are much more expensive than the interior of the country. Also, during the summer the prices are almost double.
| Range | Accomodation | Food | Transportation | Attractions | Total |
| --- | --- | --- | --- | --- | --- |
| Low Budget | $20 | $15 | $10 | $10 | $55 |
| Mid-Range | $40 | $30 | $20 | $20 | $110 |
| Luxury | $120 | $80 | $40 | $30 | $270 |
| Expense | Low Budget | Mid Budget | Luxury |
| --- | --- | --- | --- |
| Accomodation | $20 | $40 | $120 |
| Food | $15 | $30 | $80 |
| Transportation | $10 | $20 | $40 |
| Attractions | $10 | $20 | $30 |
| Total | $55 | $110 | $270 |
Croatia Money-Saving Tips
If you want to visit Dubrovnik, Split or other major cities along the coast and you have a car, book accommodation in the nearby villages. It's much cheaper.
Book your holiday several months in advance and try to visit during the off-season (spring and autumn).
Even if the most beautiful islands are definitely worth visiting for a few days, it might be cheaper to see them as day trips from the mainland.
If you choose to eat out, there are plenty of places that offer fixed menu lunches for affordable prices. The a la carte diners can be expensive.
You can find many traditional small restaurants outside the tourist areas that offer the same quality for half the price.
Avoid traveling by car on highways. They have expensive tolls. Use the state roads instead, even if the trip will take longer.
10 Cool Facts about Croatia
1. Croatia is home to 1244 islands, and only about 50 of them are inhabited.
2. The oldest inhabited city in Europe is Vinkovci in Croatia and dates back 8000 years.
3. One of the most beautiful beaches in the world is Zlatni Rat on Brac Island and it changes its shape with the wind.
4. Many scenes of the popular Game of Thrones TV series were filmed in Croatia.
5. There is an island in Croatia that is shaped like a heart. Its name is Galesnjak, but it's also known as the Love Island.
6. The smallest town in the world can be found in Croatia and is called Hum (it has about 20 residents).
7. The Dalmatian dogs are native to the coast of Croatia that is now named after the breed.
8. Croatia has an impressive 2715 hours of sunshine each year, which is more than Australia.
9. The stunning landscapes featured in the movie Mamma Mia are actually from the Croatian island Vis.
10. There are still active landmines in Croatia, but these are usually far from the tourist destinations.
When planning for your trip to Croatia, don't forget about travel insurance! You never know what might happen and it's best to be safe than sorry. Use the box below to get a quote for a travel insurance that best fits your needs.
What to pack for Croatia – must-have items