One of the most visited tourist attractions in Rome is the Vatican City. The smallest country in the world, the Vatican is a must see even if you are not a religious person. It holds one of the most important and impressive collections of art piece in the entire world. This is why you should definitely add Vatican to your travel list when in Rome. However, you will have to take a few precautions in order not to get scammed and I'll tell you why.
The scams at Vatican City are hard to avoid if you haven't done your homework. I should know better since my best friend warned me about the existing scams and I still fell in the trap.
What you will notice is that once you get closer and closer to Vatican there will be many people on the streets trying to sell you entrance tickets. You will find these agents even near the ticket counter of Vatican. They are wearing badges and uniforms to be more convincing. Since the Vatican ticket office is not very well signaled, these agents will take advantage of tourists and will convince them to buy tickets from them which, of course, are a lot more expensive than the regular ones. Avoiding this will save you up around 30 euros.
You should only buy tickets from these agents if you really really want a guide. I have heard stories when tourists had to wait more than 2 hours until the guide started the tour so it's a risk you'll have to take. Usually the guide will be in hurry since she or he has to do as many tours as possible in a day and you won't have enough time to admire the beautiful collection of art pieces at Vatican or take photos as you please. Our guide didn't even take us through the whole museum – we skipped the Egypt exhibition which was the most interesting one for me.
I would have loved to have more time around Vatican and to wander the museums at my own pace. Apart from all these drawbacks, the biggest disadvantage of taking such a tour is the price you will have to pay. They will ask for around 40-50 euros when in fact the actual ticket costs $17 (+$4 if you want to skip the line).
With a simple search on google you will see that there are many websites that seem to be the official ticket office of Vatican when in fact they are not. If you want to buy tickets only, use only this website. This is the real one.
The only apparent advantage for these guided tours is the fact that you will have a guide. However, I wouldn't put my faith in this since our guide was in a big hurry. I am not saying that they are all unprofessional, but you should definitely be careful. 
Having this said, let's recap how you can avoid the Vatican City scam. It's simple: only buy tickets from the Vatican City counter, situated in the main court or online from the website mentioned above.
May the travel bug bite you!
Pin it for later!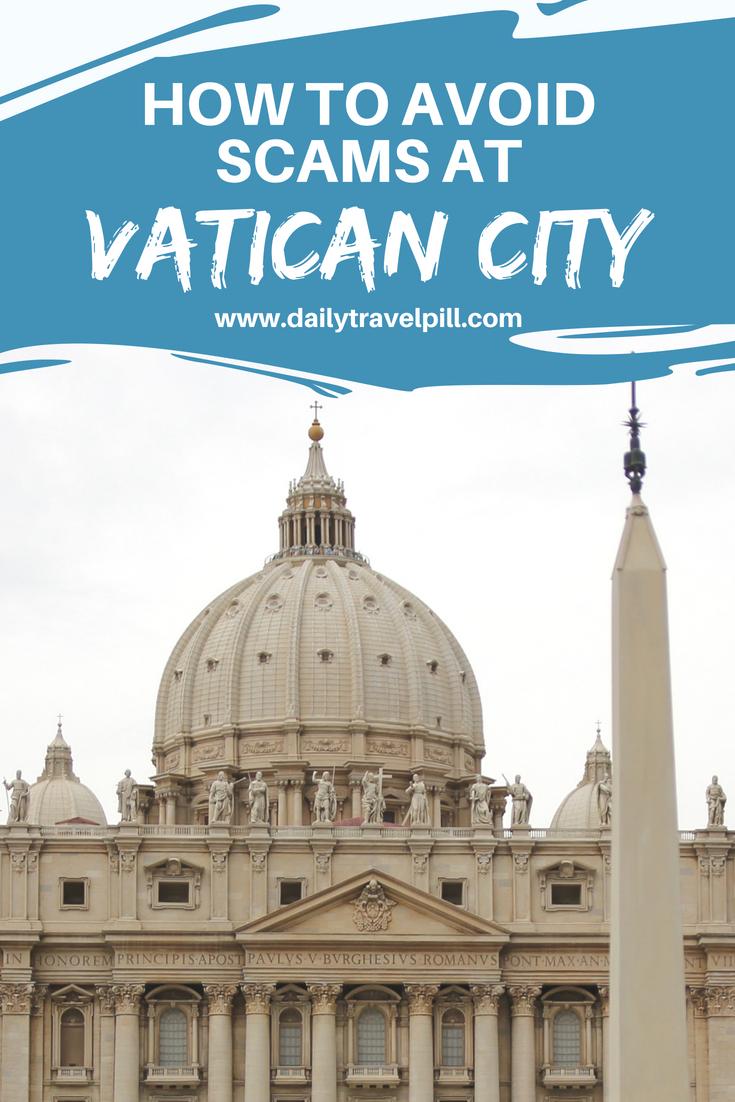 Disclosure: Please note that this post may contain affiliate links. If you make a purchase through these links, I will earn a small commission at no extra cost to you. I only recommend companies and products that I trust and the income goes to keeping this website running. Thanks!