Despite its small size, Slovenia is one of the most beautiful countries in Europe. Once part of Yugoslavia, Slovenia is a country with a rich culture. It's also home to some of the most beautiful natural attractions in Europe and many beautiful cities.
To travel from the Alps' high peaks to the seaside only takes a few hours by car. Slovenia is a diverse country, offering a wide range of experiences suitable for any kind of traveler. If you like to explore cities, head to beautiful Ljubljana. If you enjoy long walks in the nature, hike the mountains. There's something for everybody in this beautiful country.
I had the chance to visit Slovenia a few years ago when I did a road trip through the Balkans and I fell in love with this country. From the beautiful Bled Lake to the surreal depths of the Postojna Cave and from the medieval city of Piran to the fascinating Predjama Castle, Slovenia is truly unique.
I put together this Slovenia travel guide to help you plan your trip. I've included all the info you need, from things to do to costs and informtation about transport. Here's everything you need to know when traveling to Slovenia.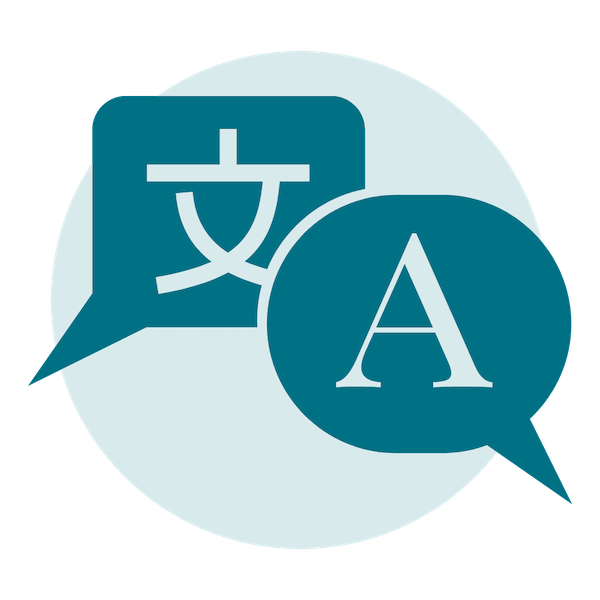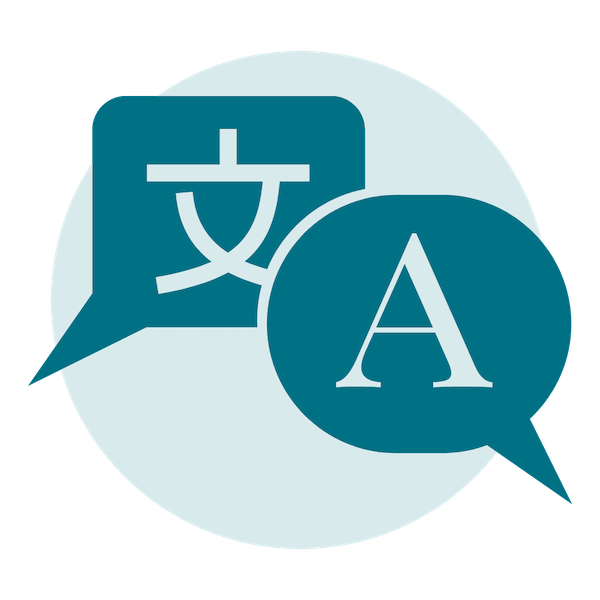 Language
The official and national language is Slovenian or Slovene and over 90% of the population speak it. The rest of the population speaks Serbo-Croat, Italian or Hungarian. Slovenian is part of the Southern Slavic languages, with many similarities to Serbo-Croat. There are about 7-9 main dialects of Slovenian spoken in the country, with as many as 50 sub-dialects. English is widely spoken in Slovenia and is taught in primary schools. Many people, especially in the eastern part, also speak German. I recommend installing Google Translate on your phone, in case you need to translate something.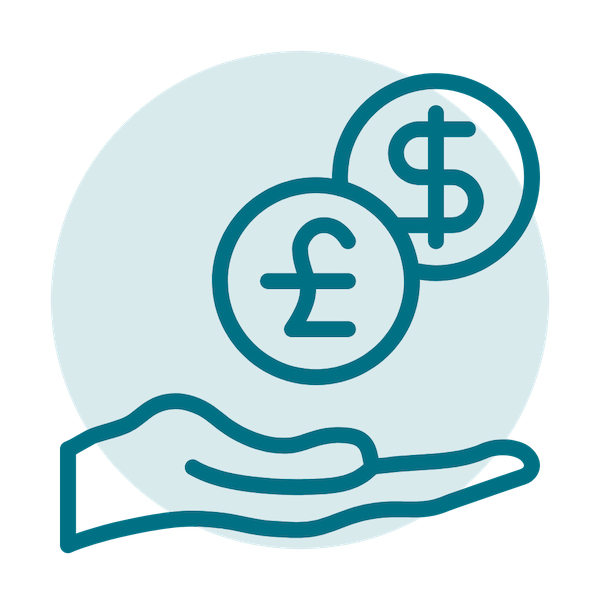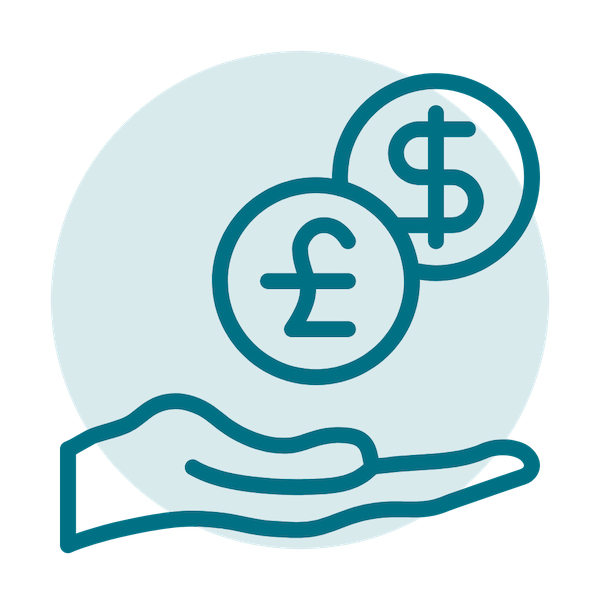 Currency
The official currency is the EURO (EUR), same as most countries in the European Union. The conversion rate to the American Dollar is 1 USD equals about 0.85 EUR (€). The rates might vary greatly in time, so it is best to use this website when traveling (it also has mobile apps). There are plenty of banks, exchange offices and ATMs in Slovenia, even in the smaller towns. You won't have any trouble paying with your credit card across the country but if you want to be super-safe, always bring some cash with you.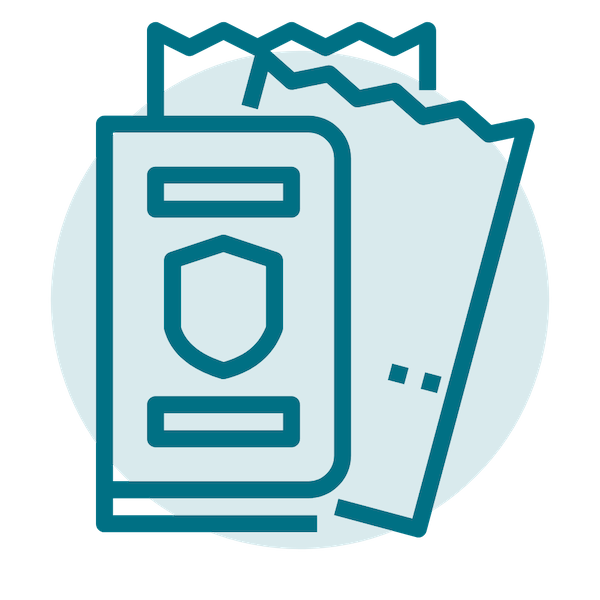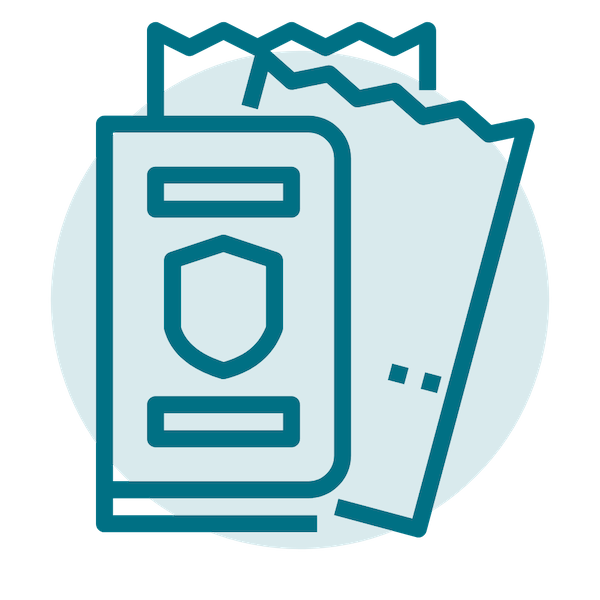 Getting a Slovenian Visa
As a member of the Schengen Agreement Zone, there are no border controls for most member countries of this agreement, as well as a few other countries. Travelers that have a Visa for one of the members will be able to travel to most of them. Also, citizens of the United States, Australia, Japan and most countries in Europe, Asia or the Americas do not need a VISA to visit Slovenia and they can stay for up to 90 days. Citizens of some countries still need a VISA and valid passports to enter Slovenia. For updated information about visas, consult your local authorities.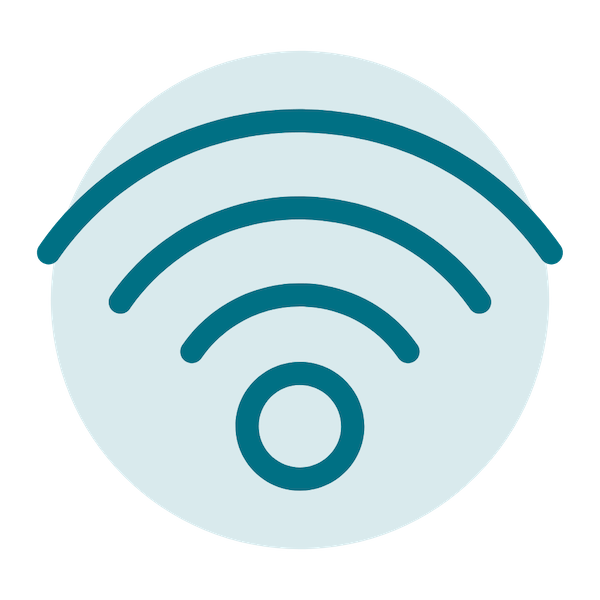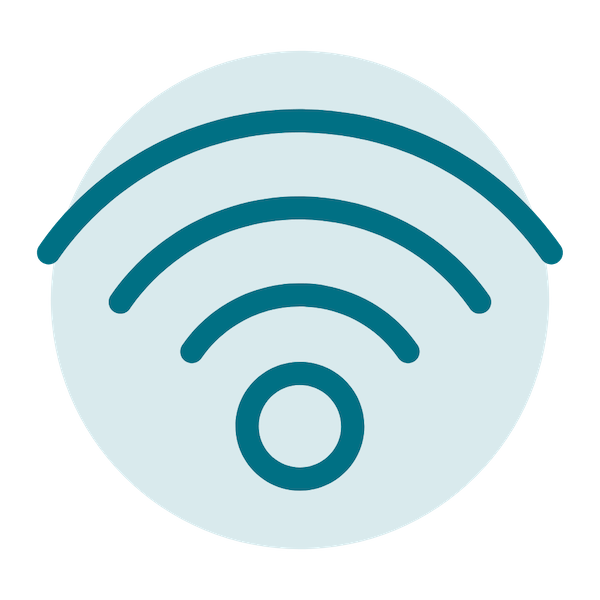 SIM Card/ Internet
Slovenia has a well-developed Internet network. The speed and coverage are good and prices are affordable. Most hotels and guesthouses, as well as restaurants or cafes offer wireless internet for free. In Ljubljana, you can find free wireless internet areas in the city center. The most convenient way to access the internet and make calls is to buy a prepaid SIM card from one of the three major companies, Telekom, Telemach and A1. All of them have good coverage and offer relatively inexpensive SIM cards, available in many shops and supermarkets.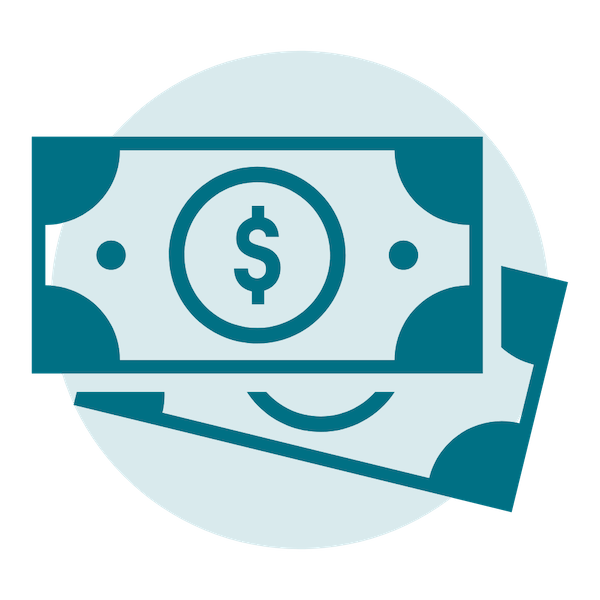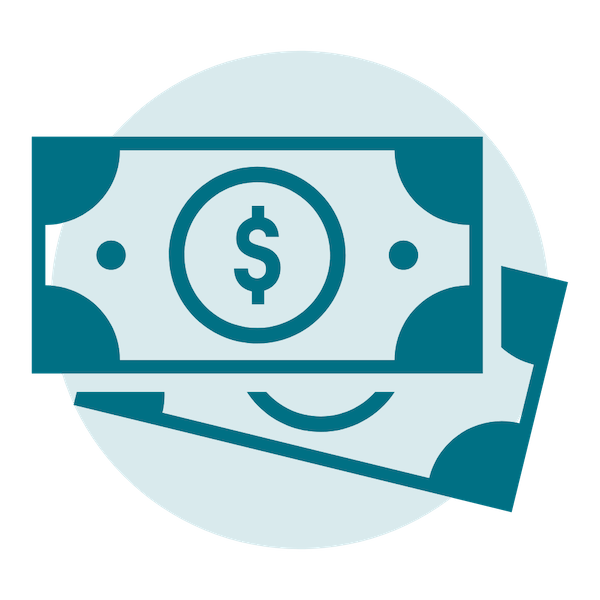 Tipping etiquette
Although not expected, tipping is pretty common in Slovenia, especially in the most popular tourist areas. A 10% tip is usually enough when you pay for services in restaurants, bars or hotels. However, don't feel pressured to tip. After all, it's up to you!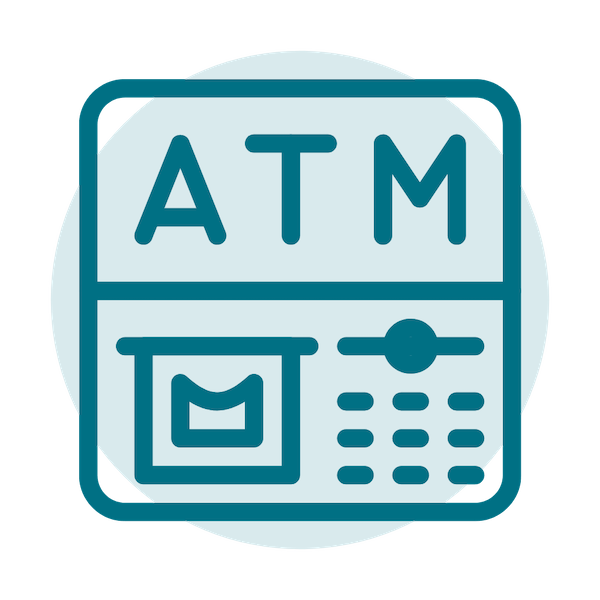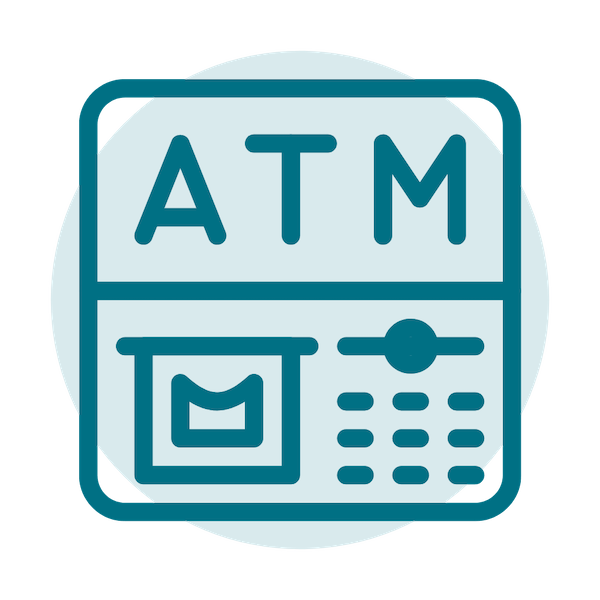 ATM Fees
If you have a credit or debit card issued by a bank that is also present in Slovenia or has partnerships with Slovenian banks, you won't have to pay fees for withdrawing money from ATMs. Otherwise, small fees will apply for international withdrawals (around $3 per withdrawal), on top of the fees charged by your home bank.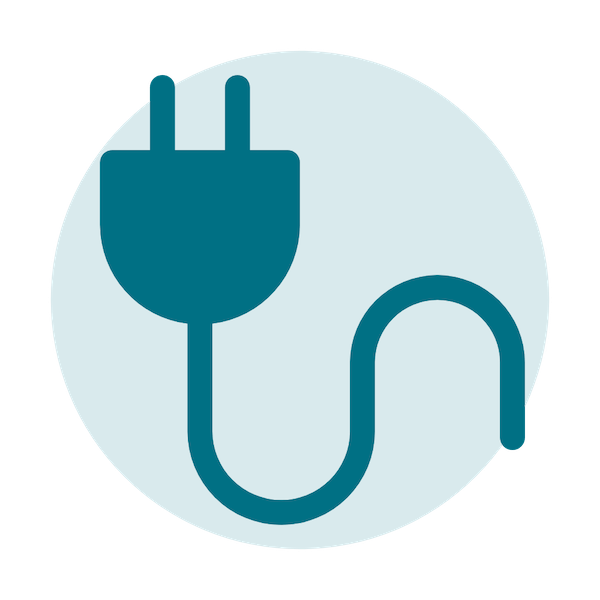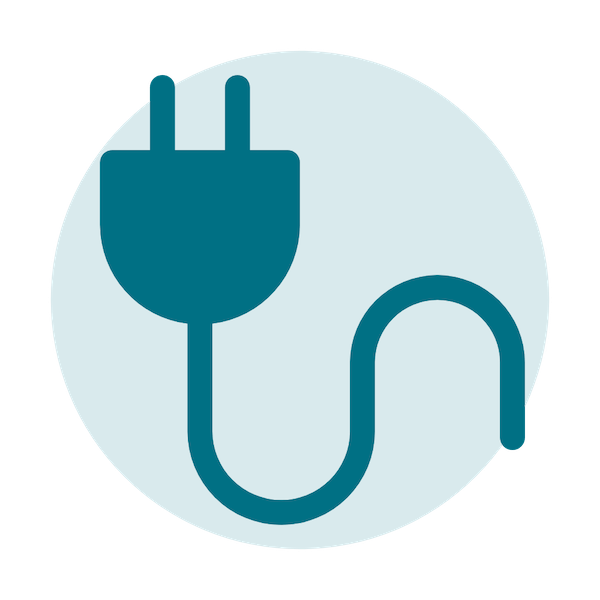 Socket types
Slovenia uses the power plugs type C (works with type E and F) and type F (also works with type C and E). The standard voltage is 230V. To find out how each socket type looks, click here. I recommend buying a universal adapter like this one that will work with any socket type.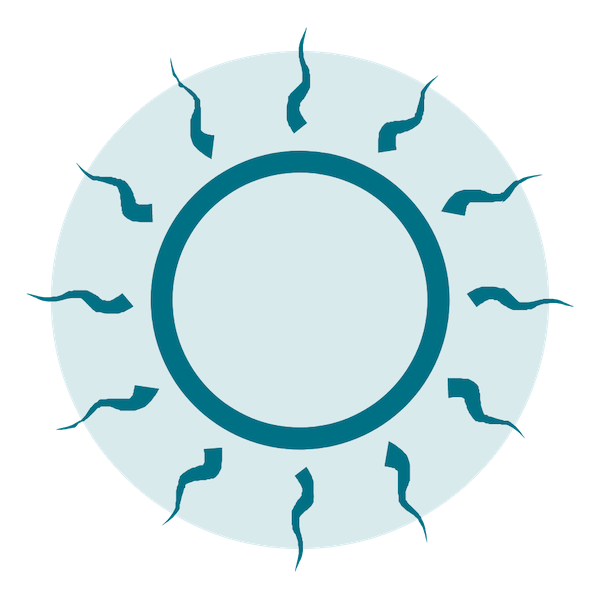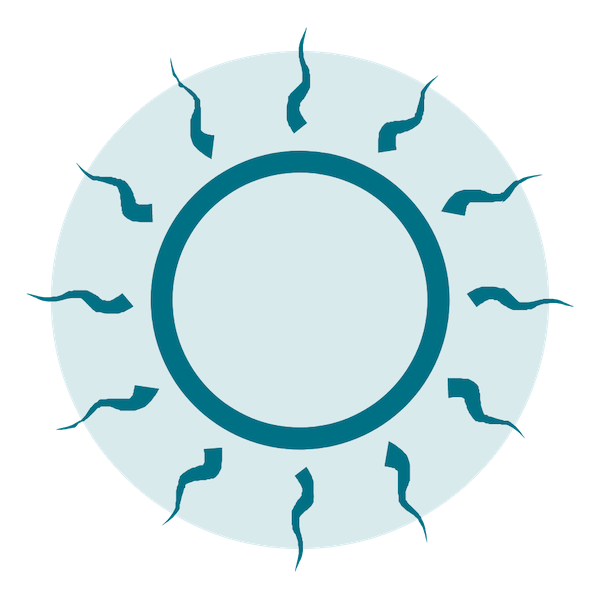 Best time to visit
The best time to visit Slovenia is during the summer, when the weather is perfect for all types of activities. During the winter, some attractions might be closed, but there are a few world-class ski resorts for those who love skiing. If you want to go to the beach, visit Slovenia in summer. Spring and autumn are both amazing for visiting big cities that are too busy during the high season.
Learn a few words and phrases in Slovenian. The locals will appreciate it!
Be punctual, especially in business settings.
Handshakes are the usual form of greeting when meeting someone new.
Explore the natural sights in Slovenia. This country is well-known for its natural beauty.
Don't brag or boast in front of Slovenians. It's considered rude.
Don't raise your voice or shout in public.
Don't ask things about someone's personal life, religion, politics or money, especially if you just met the person.
Don't criticize the country or its culture in front of a Slovenian. Some people are very nationalistic.
Public transport
The public transportation network is well developed and covers most of the country. Given the country's small size, traveling by plane inside Slovenia is not an option. Trains and buses are the most popular and convenient ways of transportation, with frequent connections between most settlements. The best choice for intercity travel is the train. It's more affordable than the buses. However, if you want to travel to more remote destinations, you'll have to rely on buses. Hitchhiking is also an option, but you should be really careful, like anywhere else.
Trains
Slovenia has a very well maintained railway network that amounts for more than 1200 km, run by the state company Slovene Railways. Trains usually connect most cities and towns but some places are still out of reach. One thing to keep in mind is that sometimes you have to change the trains, usually in the capital. Trains are about 30% cheaper than buses and there are discounts for return tickets. Also, there are several passes for travelers.
Buses
Bus travel is usually used when there are no train connections, especially for the coast and the countryside. The Slovenian road network is modern and extensive, covering most of the country, except the mountainous regions. I recommend buying bus tickets in advance, especially during the summer when there are many tourists.
Airplanes
There are no domestic flights in Slovenia since the country is very small. The main airport in the country is Jože Pučnik Airport in Ljubljana. It has connections with the UK, France, Belgium, Germany and other European countries as well as Turkey and Israel.
Potica – This is the most famous Slovenian cake and it's made from rolled dough. It can contain an extremely wide variety of fillings. The most popular are tarragon, walnuts, poppy seeds, cheese, chives and raisins.
Struklji – These delicious rolled dumplings are among the most popular Slovenian dishes, used as a side dish for meat and sauces or sometimes as a desert. They are made from several types of dough and include different types of sweet or salty fillings.
Zganci – This traditional Slovenian dish from the Upper Carniola region is made with buckwheat flour, dressed with cracklings or eaten with sour milk, mushroom soup or chicken stew. It is also known as spoonbread.
Bograc – A traditional Slovenian meat stew mostly prepared in the mountains, Bograc is made from four types of meat, usually pork, beef, venison and boar. These are cooked together with potatoes, onions, spices and wine.
Prekmurska gibanica – This delightful layer cake is a festive delicacy that has old roots in Slovenia. It's usually made with up to 9 layers of different fillings that include poppy seeds, cottage cheese, steamed apples, ground nuts and others.
Slovenia offers a wide range of choices when it comes to accommodation. Within cities and towns, there are plenty of hotels and hostels, especially in places that are frequented by travelers. Hostels are usually the cheapest options, with dorm beds starting at 10 Euros per night. Outside the cities, you can find guesthouses and inns at affordable prices (around 25 Euros per night).
Camping is not allowed inside Slovenia's natural parks but there are mountain huts and organized campgrounds available. In Ljubljana and several other cities, as well as the seaside, you can find more luxurious hotels but prices are higher (around 100 Euros per night). The only platform I use when traveling is Booking.com and I warmly recommend it to anybody looking for a trustworthy website.
Slovenia – top tourist attractions
Piran
The most beautiful town on Slovenia's coast, Piran features beautiful Venetian architecture. Explore the old town and admire the sights. One of Piran's landmarks is the St. George's Parish Church, located on the top of a small hill, offering stunning panoramas of the town.
Ljubljana
The capital of Slovenia and one of the most beautiful cities in Europe, Ljubljana offers an amazing experience, with its beautiful castle perched on a hill, a superb old town area with splendid architecture, interesting museums and famous bridges.
Lake Bled
One of the most beautiful lakes in the world and one of the most visited destinations in Europe, Lake Bled is a must-see. Head to the Bled Castle or simply take a boat ride and admire the views. While in the area, don't skip Vintgar Gorge!
Maribor
The second largest city in Slovenia is often overlooked by tourists. It features many interesting sights, including the oldest vine in the world (that still bears grapes), the Maribor Castle, the cathedral, wine cellars and museums. You can visit it as a day trip from Ljubljana.
Lake Bohinj
Unlike the nearby famous Lake Bled, this enchanting mountain lake is not overrun by tourists, but still offers an unforgettable experience, with crystal blue waters, water activities, as well as many nearby hiking paths. Even though I recommend spending more time in the area, you can visit Lake Bohink as a day trip from Ljubljana.
Triglav National Park
This extensive national park covers most of the Slovenian Julian Alps. Here you'll find gorgeous mountain landscapes that include stunning waterfalls and gorges, fascinating hiking trails, beautiful lakes and traditional villages.
Predjama Castle
This unique cave castle is located near the Postojna Cave and has some amazing features. The medieval Predjama Castle is the largest cave castle in the world and one of the most fascinating castles in Europe, with an interesting history of over 800 years and an intricate cave system underneath.
Skofja Loka
The small town of Skofja Loka is located in the Upper Carniola region. Here you can visit the medieval old town with its beautiful castle and narrow streets, churches, monasteries, an old stone bridge and several other fascinating sights.
Slovenia is a moderately priced destination, compared with other countries in Europe. Inside the main cities, around Lake Bled and at the seaside, prices can compete with those in Western and Central Europe. However, if you're willing to step off the beaten path, you can save a lot of money!
If you want to travel on a budget, try to avoid the summer when the prices are higher and all the tourist destinations are busier. To get an idea about the daily budget you'll need for traveling to Slovenia, see the table below.
| Range | Accomodation | Food | Transportation | Attractions | Total |
| --- | --- | --- | --- | --- | --- |
| Low Budget | $10 | $15 | $10 | $10 | $45 |
| Mid-Range | $40 | $20 | $15 | $15 | $90 |
| Luxury | $120 | $35 | $25 | $25 | $205 |
| Expense | Low Budget | Mid Budget | Luxury |
| --- | --- | --- | --- |
| Accomodation | $10 | $40 | $120 |
| Food | $15 | $20 | $35 |
| Transportation | $10 | $15 | $25 |
| Attractions | $10 | $15 | $25 |
| Total | $45 | $90 | $205 |
Slovenia Money-Saving Tips
If possible, choose a hotel or hostel outside of the touristy areas. Accommodation is usually much cheaper in the countryside.
If you are on a budget, buy food from supermarkets instead of eating at restaurants.
Tap water is safe to drink in Slovenia. Buy a reusable bottle and save money!
There are many free things to do in Slovenia. Go hiking, explore the cities or take long walks in nature.
10 Cool Facts about Slovenia
1. Slovenia is one of the most environmental-friendly countries in the world, with excellent ratings that place it on fifth place.
2. More than half of Slovenia's nature is protected by law.
3. Slovenians love wine. There is a vineyard for every 70 people.
4. Slovenia has over 10,000 registered caves. The most famous one is Postojna.
5. With a population of only about 2 million people, there are an overwhelming 90,000 registered beekeepers in Slovenia.
6. The highest mountain in Slovenia is Triglav (2864 meters). You can see its symbol on the Slovenian flag.
7. The name Ljubljana translates to "The Loved One". The city was awarded the title of Europe's greenest capital a few years ago.
8. The longest stone bridge in the world is the Solkan Bridge and it stretches for 220 meters.
9. There are over 500 wild brown bears living in the forests of Slovenia.
10. If you're looking for a unique experience, you can sleep in a prison. The renovated Clica Hotel still has the vibe of a prison.
When planning for your trip to Slovenia, don't forget about travel insurance! You never know what might happen and it's best to be safe than sorry. Use the box below to get a quote for a travel insurance that best fits your needs.
What to pack for Slovenia – must-have items