There is an exotic destination that every traveler dreams about visiting at least once during their lifetime. At one point, everyone imagines themselves sitting on a deserted white-sand beach, with turquoise water and guarded by tall palm trees. Well, there are countless such beaches in Thailand.
Blessed with breathtaking natural wonders, fascinating cultural heritage and the most welcoming and friendly people, this country attracts millions of tourists each year.
I had the chance to visit this corner of heaven twice and it's everything advertised and maybe even more. With a collection of idyllic beaches and ancient cities, with authentic villages located deep in the mountains and mouth-watering food, with affordable prices and almost perfect services, Thailand is definitely one of the top travel destinations in the world. There are so many things to see and do that you'd need a few months to see them all.
From the bustling metropolis of Bangkok to the beautiful towns of Chiang Rai and Chiang Mai, Thailand is this the perfect destination if you're looking for a culturally rich holiday.
In this guide, I'll share with you everything you might need in order to plan a trip to Thailand, including what to see and do, daily budget and other important advice. Here's the complete travel guide of Thailand.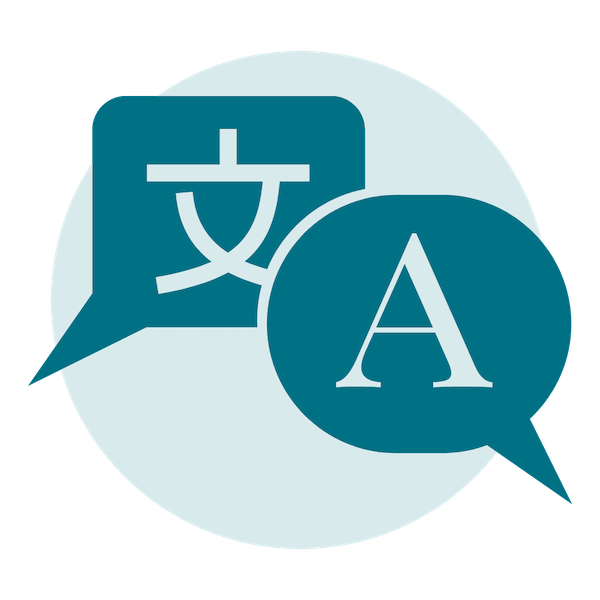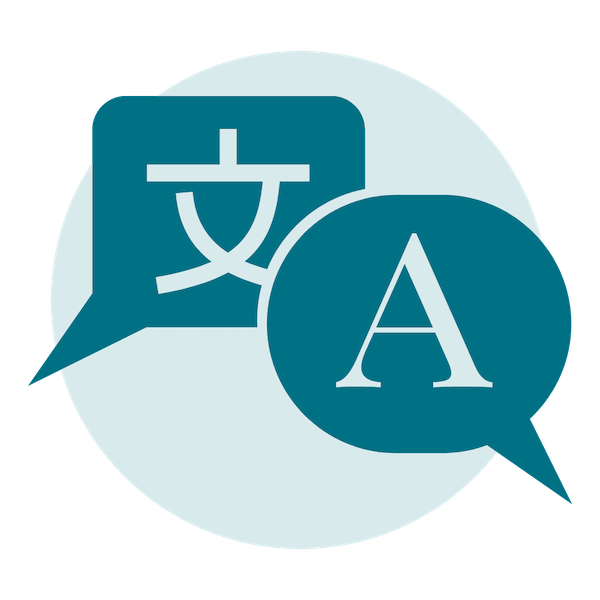 Language
The official language of Thailand is Thai, part of the Tai-Kadai language family, together with Lao that is closely related. Different dialects are spoken throughout the country, with the north speaking Isaan language, almost identical to Lao. It's a tonal language with five distinct tones. There are a total of 44 consonants and 33 vowel shapes in its vocabulary. There are at least 20 million Thai speakers worldwide. English is not widely spoken in Thailand and only about a quarter of the population has a very basic understanding of it. However, in most famous tourist destinations, foreign tourists will get by with English just fine. The Google Translate App is extremely useful for cases where English cannot be used to get around.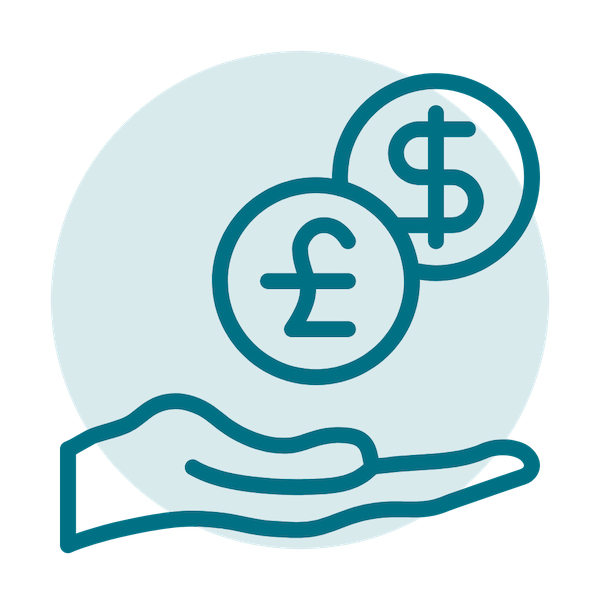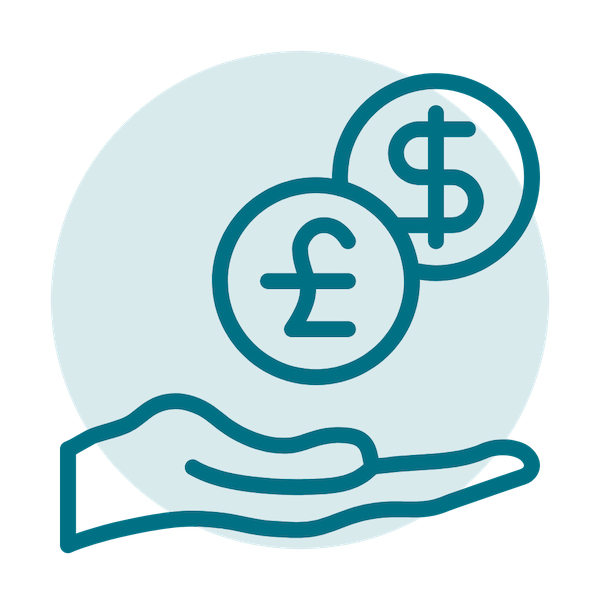 Currency
The official currency of Thailand is the Thai Baht (THB), which is further divided into 100 satang. It originated from a unit of mass and is considered a very good performing currency. Exchange rates are as follows: 1 USD amounts for about 31 Baht and 1 EUR is about 37 Baht (for the latest conversion rates, use this website). My advice is to exchange money only in banks and official money exchange offices. There are ATMs in most cities and major towns, as well as near popular destinations. Most of them accept international cards but there's a fee of 220 Baht per transaction. To avoid paying multiple fees, try and withdraw a larger sum of money (maximum is 20,000 Baht). However, there are some bank ATMs that charge very high commissions when withdrawing Baht so try to always check the fees beforehand. Payment by credit card is becoming much more popular in the tourist industry, including in most hotels and restaurants. However, local shops and smaller restaurants won't accept credit cards so it's always a good idea to have cash on you.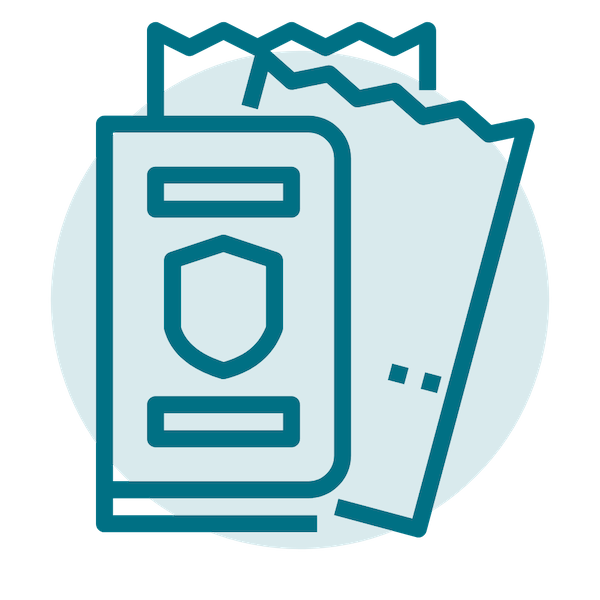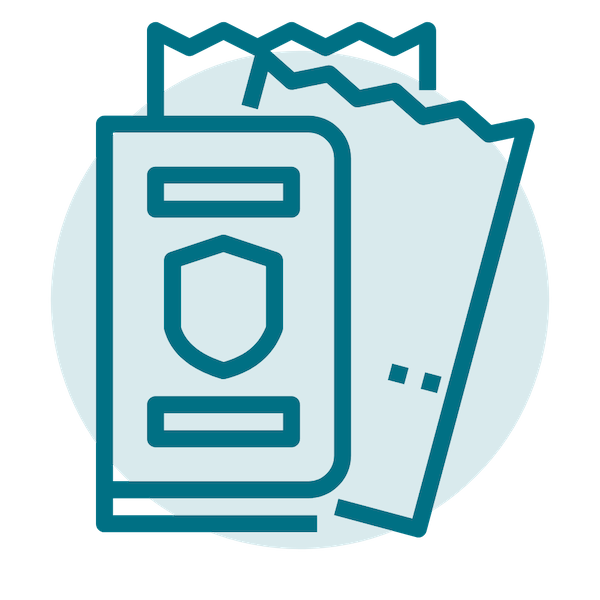 Getting a Thailand Visa
The citizens of many countries, including most of Western Europe, South America and Asia can enter Thailand without a Visa for up to 30 or 90 days. Other countries have the option to apply for an online e-Visa. There are certain citizens that will still need to apply for a Visa to Thailand the traditional way, through an embassy. To be sure, make sure to ask your local authorities about the requirements you need to fulfill.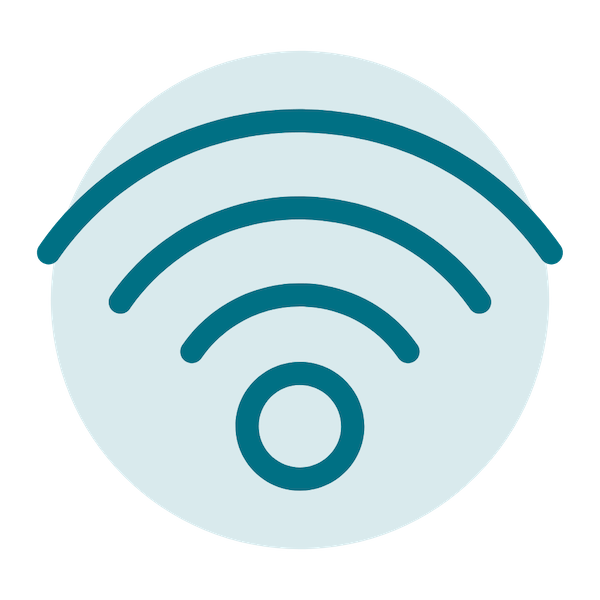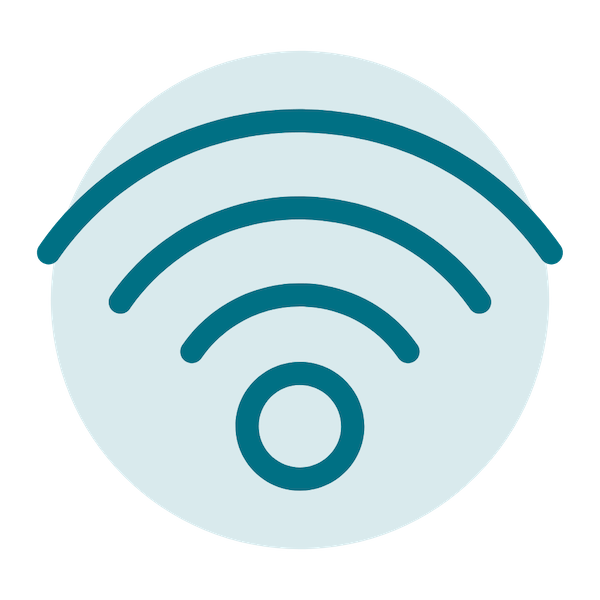 SIM Card/ Internet
Internet is generally good in Thailand, although the countryside is still poorly connected. In most cities and the touristy islands, there are plenty of cheap internet cafes with good connections. While some hotels, restaurants and cafes might have wireless Internet, many of them still charge small fees for using it. A better way to have Internet in Thailand is to buy a local SIM card that has traffic included. There are generally three main mobile service providers in Thailand – AIS, DTAC and Truemove. Foreigners might be asked to provide a passport before purchasing a SIM card and all three providers offer good options for reasonable prices. Visitors can top up the credit and use it to buy call minutes or Internet traffic for specified periods of time. For example, one week of unlimited 3G service is 79 Baht.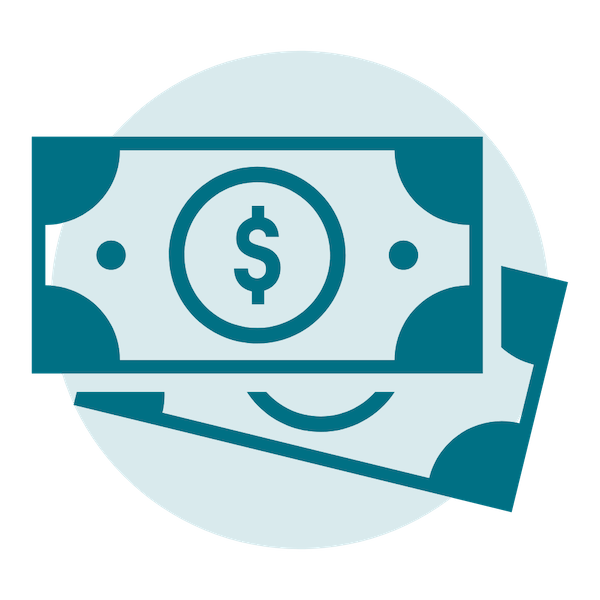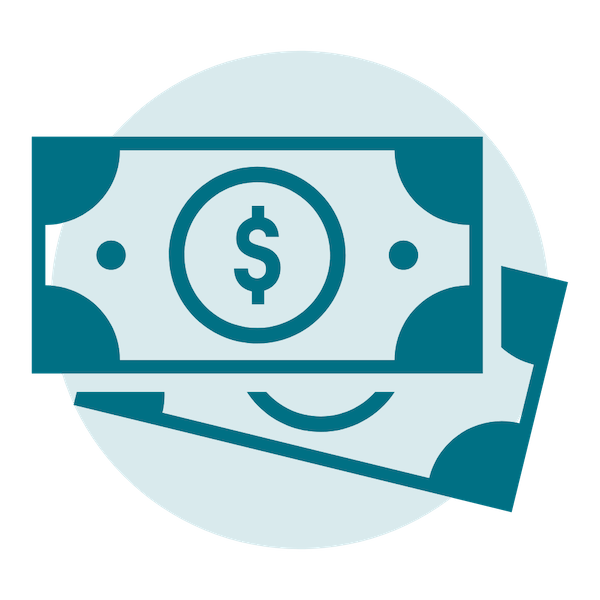 Tipping etiquette
Tipping in Thailand is not mandatory but almost always accepted and appreciated. In most restaurants, a 10% tip should be enough, except the cases when a service fee is added to the check. Taxis are known for trying to scam tourists so make sure to agree on a price before starting the ride (I recommend using Grab app). Tour guides, and massage therapists always welcome tips.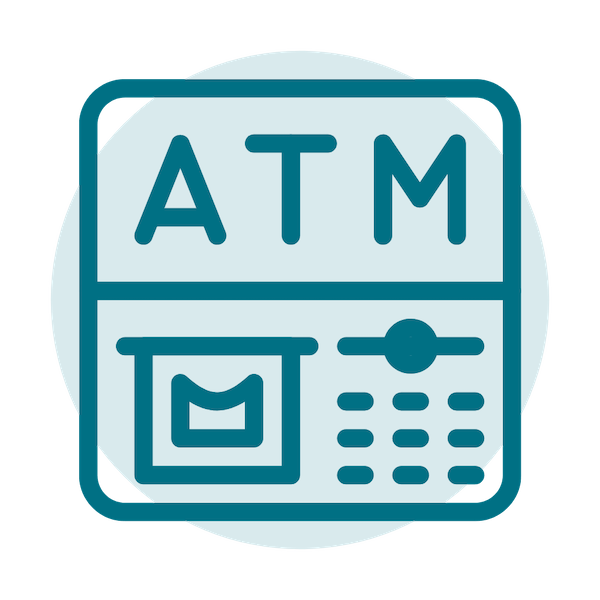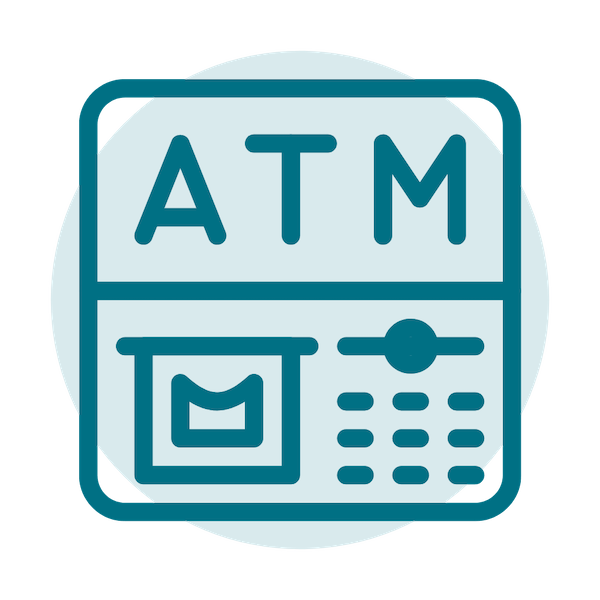 ATM Fees
Withdrawing money from an ATM in Thailand is a little more complicated than one might expect and definitely more expensive than most countries. Almost every cash withdrawal from a Thai ATM will have a fee of 200 Baht. If you want to avoid this fee, bring dollars or euros with you and exchange them in Thailand. Also, I recommend withdrawing larger sums of money from ATMs to avoid multiple fees. The maximum you can withdraw is 20,000 Baht.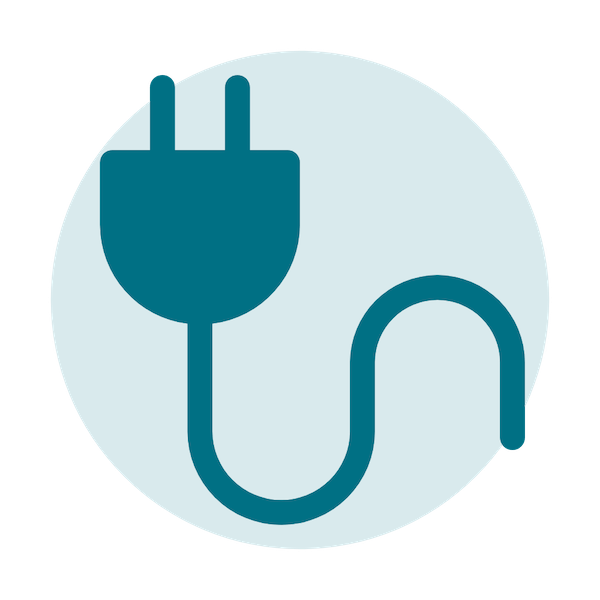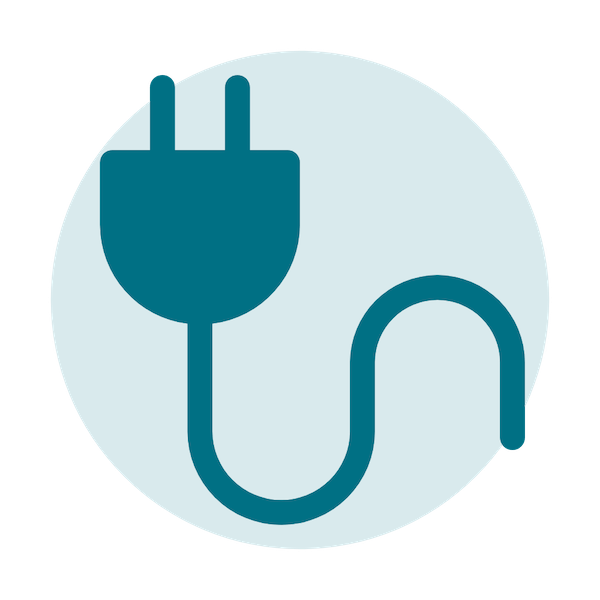 Socket types
Thailand usually uses type C (works with types E and F) and O (exclusive to Thailand) power plugs. The American A and B types are being phased out. The standard voltage is 230V. To find out how each socket type looks, click here. I recommend buying a universal adapter like this one.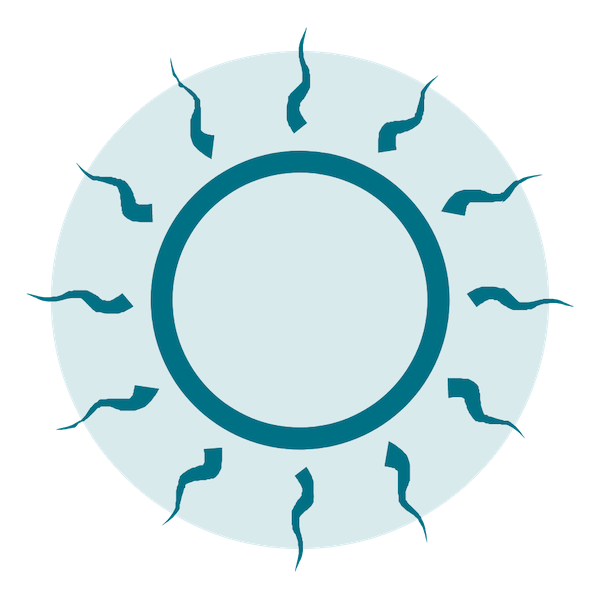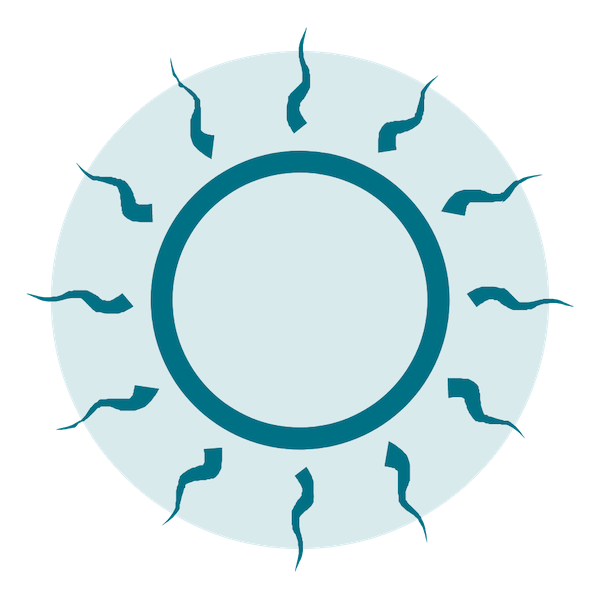 Best time to visit
The climate in Thailand is very different from north to south, as well as between the islands of the western side and the ones in the east. As a general rule, the months between December and March are the best time to visit Thailand. Of course, there is also the tropical factor and weather can always change unpredictably. The off-seasons of September-October and April-June are also good if you want to avoid the crowds, but higher temperatures and rainfall could pose a problem.
While the Thai language is difficult to speak and understand, learning a few key phrases will get travelers a long way, especially in the countryside.
Thai food is meant to be shared. Even though everyone at the table will get their own rice and soup bowls, other main dishes will be shared.
Do try the street food in Thailand. It's among the best in the world and usually safe to eat.
Treat the traditions and customs of Thailand with respect. Thai people are usually extremely polite and tolerant with foreigners. Only use the right hand to give and receive things.
Dress appropriately for each situation and especially when visiting religious spaces.
Remove your shoes before entering a temple or a private house.
Don't touch illegal substances in Thailand. Some of the harshest laws regarding drug use and traffic can be found in Thailand, life and death penalty included.
Don't drink the tap water in Thailand because it's not usually safe. Only the newest buildings in major cities have drinkable water. Use bottled water instead!
Don't drive a motorbike in Thailand in busy cities and on dangerous roads. It's one of the main death causes for tourists in the country.
Don't engage in conversations and interactions that could be scams. Thailand is famous for creative scams.
Women should never touch or give things to Buddhist monks. Objects or donations should be placed in front of the monk.
Avoid elephant rides and do not encourage animal use for tourist entertainment. There are still many other ways to see the wildlife of Thailand. For ethical elephant sanctuaries in Thailand, click here.
Don't touch anyone on their heads, not even children. The head is considered to be the most important part of the body in the Thai culture.
Don't fold the banknotes because they have the face of the king on them and the Thai people have huge respect for him.
Public transport
The transportation system in Thailand is certainly more developed and diverse than many other countries in the area, but it's still quite chaotic. For most destinations within Thailand, there are usually several public transport options, including trains, buses and sometimes airplanes. The fastest way to get to further places is certainly by plane and there are plenty of low-cost options available. Buses are dependable and quite cheap, while trains offer a special experience and are comfortable. To book tickets online, click here. For short distances, you can try songthaews and tuk-tuks. There are also car and motorbike taxis available, just remember to always agree on the fee beforehand. Certain destinations on the islands and along the coast can only be reached by ferry.
Trains
Railway travel is very well organized and developed in Thailand. The State Railway of Thailand (SRT) has over 4000 km of network covering the country from the north to the south. Train travel is significantly slower than buses and there are frequent delays. However, traveling by train is most of the time the cheapest alternative. There are three main classes in Thai trains and pre-booking is usually recommended (you can book online tickets here).
Buses
The road network system is much more developed and extensive than that of neighboring countries. However, always keep in mind that the Thai people are not the most careful drivers. Probably the easiest way to get to any destination in Thailand is by bus. The BKS government bus company has routes and terminals in all provinces and destinations. They have a large fleet of buses with different levels of comfort and affordable prices. There are also some private companies that offer quality services and good prices comparable to BKS.
Airplanes
The most popular international airports in Thailand are Bangkok and Phuket. The capital has excellent connections with many destinations in the world. From there companies like Thai Airlines, AirAsia, Bangkok Airways, Nok Air and others offer flights towards national destinations. These are especially useful when traveling to certain islands that have airports and the far destinations in the north and the south. Places like Ko Samui, Krabi, and Chiang Mai have international airports, but usually only receive flights from Southeast Asia.
Pad Thai – One of the most popular dishes in Thailand is the Thai stir-fried noodles. It's usually made with eggs, tofu, bean sprouts and added fish sauce and dried shrimps, tamarind sauce and lime juice, palm sugar or chili to give it different flavors.
Tom Yum Goong – The hot and sour shrimp soup is usually made with lemongrass, chili, galangal, shallots, lime juice and fish sauce. The main ingredient can be prawns, chicken, fish or seafood.
Gaeng Daeng – Meaning red curry, this dish is made with pieces of meat, red curry paste, coconut milk and lime leaves.
Tom Kha Gai – A popular soup in Thailand is the coconut chicken soup, made with coconut milk, chicken and galangal.
Som Tham – The spicy green papaya salad is very popular especially in the northeast of Thailand, with its exotic taste coming from the added red chili pepper, lime or tamarind and palm sugar. It can be mixed with crab, peanuts, shrimp or rice noodles.
Best accommodation in Thailand
Thailand offers a variety of accommodation options, for any kind of traveler, with different levels of comfort and amenities, as well as prices for every budget. There are certain locations directed towards Thai guests and others oriented towards international tourists. Other than hotels and guesthouses, there are hostels, although less frequent and usually oriented towards foreigners.
The prices vary greatly and you can find the best deals during the off-season. It's always a good idea to try and book as early as possible because the best rooms and locations are sold first. The only platform I use when traveling is Booking.com and I warmly recommend it to anybody looking for a trustworthy website.
Thailand – top tourist attractions
Chiang Mai
The former capital of an old and powerful kingdom, Chiang Mai is located in the mysterious north of Thailand, surrounded by steep mountains and green hills where traditional tribes still live. With marvellous sacred temples, hiking paths and rich wildlife, Chiang Mai is a fascinating destination.
Chiang Rai
The more peaceful and relaxed version of Chiang Mai is located nearby, in the north of Thailand. Visit the famous Blue Temple, the beautiful Clock Tower and inspiring museums. It's also a starting point for various adventures and hiking trails.
Ayutthaya Historical Park
The magnificent historical park of Ayutthaya is truly a spectacular place. Located on an island surrounded by three rivers, here travelers can discover the history of the powerful Ayutthaya Kingdom, with old palaces and temples.
Doi Inthanon
One of the most popular and beautiful national parks in Thailand, it's located around the highest peak in the country. Doi Inthanon offers the opportunity to discover the pristine nature, with spectacular waterfalls, hiking trails, hill tribes, mountain farms and rich wildlife, as well as beautiful temples. It can be visited as a day trip from Chiang Mai.
Phang Nga
The stunning bay of Phang Nga has already become famous for its iconic limestone islets, the rocks that jut out of the turquoise sea and the secluded beaches where you can forget about all your worries. It's home to the famous James Bond Island, but there are many other awesome destinations worth exploring.
Phuket
The biggest island in Thailand, Phuket is located in the Andaman Sea and has a strong Chinese influence. It offers some of the most remarkable, although usually crowded beaches of Thailand. Phuket is also the best-known partying destination in the country. Nevertheless, it also features a rich cultural heritage and amazing natural beauty.
Krabi
One of the most enticing and beautiful destinations of Thailand, Krabi offers white sand beaches, splendid islands and an authentic culture. Among the highlights are the island hopping tours, the nightlife in Ao Nang, inspiring temples, unbelievable natural wonders and so much more.
Phi Phi Islands
An idyllic archipelago located in the southern side of Phuket Province, these islands became famous due to the "The Beach" movie, released in 2000. Since then, this paradise has become more and more crowded, becoming a party destination. However, here you'll also find breathtaking natural wonders.
Once considered one of the cheapest travel destinations in the world, Thailand has changed over the years. The prices increased with the development of tourism. Although still cheaper than many other places, prices depend on the type of travel, the destination and the period of travel.
The daily budget will be significantly lower if you choose the north over the south. Another way to save money is to stay in guesthouses and avoid modern hotels and always travel during the off-season.
| Range | Accomodation | Food | Transportation | Attractions | Total |
| --- | --- | --- | --- | --- | --- |
| Low Budget | $15 | $10 | $5 | $10 | $40 |
| Mid-Range | $30 | $15 | $10 | $15 | $70 |
| Luxury | $60 | $25 | $20 | $20 | $125 |
| Expense | Low Budget | Mid Budget | Luxury |
| --- | --- | --- | --- |
| Accomodation | $15 | $30 | $60 |
| Food | $10 | $15 | $25 |
| Transportation | $5 | $10 | $20 |
| Attractions | $10 | $15 | $20 |
| Total | $40 | $70 | $125 |
Thailand Money-Saving Tips
Avoid the most famous islands and destinations in the south of Thailand and choose some lesser-known but equally fascinating destinations.
Avoid restaurants and try the insane range of street-food stalls. It's usually very cheap and delicious.
Avoid traveling by taxi in the bigger cities and choose public transport instead.
If possible, try to visit Thailand during the off-season. Hotels and other services are a lot cheaper outside the peak season.
Haggling and bartering are part of the commercial culture of Thailand. Don't be afraid to negotiate everything you buy.
10 Cool Facts about Thailand
1. Thailand is the only country in Southeast Asia that has never been colonised by a European power.
2. The Thai people have the highest regard for royalty and revere the King.
3. Thailand has one of the richest biodiversity in the world, with about a tenth of all animal and bird species living in the country.
4. Logging is completely banned in Thailand. Only a quarter of the large northern forests still stand today.
5. The largest solid gold Buddha statue in the world weighs over 5 tons and can be admired in Wat Traimit Temple in Bangkok.
6. Thailand is the land of temples with around 35,000 temples scattered around the country.
7. Over 90% of the population of Thailand is Buddhist, yet the country does not have an official religion.
8. All men in Thailand used to become Buddhist monks, even for a short time before 20 years. Now, this practice is not so common anymore.
9. The national flower of Thailand is the orchid and there are about 1500 species of orchids found throughout the forests.
10. Every year, in Thailand, takes place a very unique festival called Songkran Festival. It's basically a huge water fight taking place on the streets.
When planning for your trip to Thailand, don't forget about travel insurance! You never know what might happen and it's best to be safe than sorry. Use the box below to get a quote for a travel insurance that best fits your needs.
What to pack for Thailand – must-have items