Napa Valley is famous for its scenic vineyards, delicious wine, and tasty cuisine. It's also popular with outdoor lovers, as there are plenty of great hiking and kayaking opportunities nearby.
Located near California, this beautiful area is the perfect place to go on a road trip. The scenery is beautiful and there are so many awesome places to visit. So, let's take a look at the best towns and cities in and around Napa Valley!
Best towns in Napa County
1. Napa
Napa is the largest city in Napa County and was founded in the mid-1800s so has quite the history. If you're interested in learning more, then you can check out the city's County Historical Society.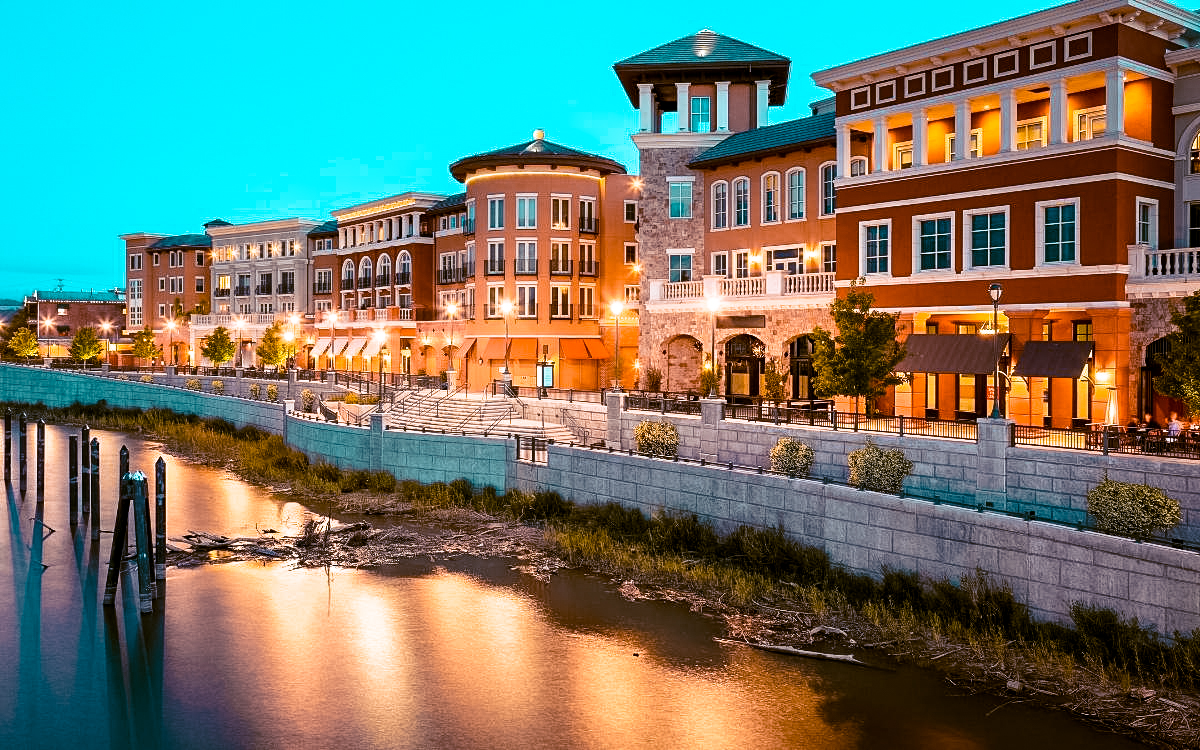 Some of the best things to do in Napa include taking a gondola ride along the Napa River, visiting Oxbow Public Market, and wandering around the Di Rosa Center for Contemporary Art.
For those wine connoisseurs out there, make sure you take a ride on the Napa Valley Wine Train. The train dates back to the 1900s and aside from just enjoying the scenery, you can add a winery tour to your ticket.
With so much to do, this has to be the best city in Napa County! If you only have a few days to spend in Napa Valley, check out my 2-day Napa itinerary!
2. Yountville
Yountville is located within the heart of Napa Valley and is known for its world-class art, Michelin-starred restaurants, and incredible natural surroundings.
You'll find a tonne of places to visit in Yountville including the Napa Valley Museum, Yountville Park, and Lincoln Theater. If you're feeling daring and want to see the best of this place, then why not try a hot air balloon ride?
When it comes to fine dining and vineyards, this town has endless choices. During your time in the city, make sure you head to The French Laundry, Cliff Lede Vineyards, and Handwritten Wines.
3. Oakville
Oakville is one of the most popular Napa Valley towns, as it's home to the famous Napa Valley sign. Trust me – you'll want to get a picture here to document your visit!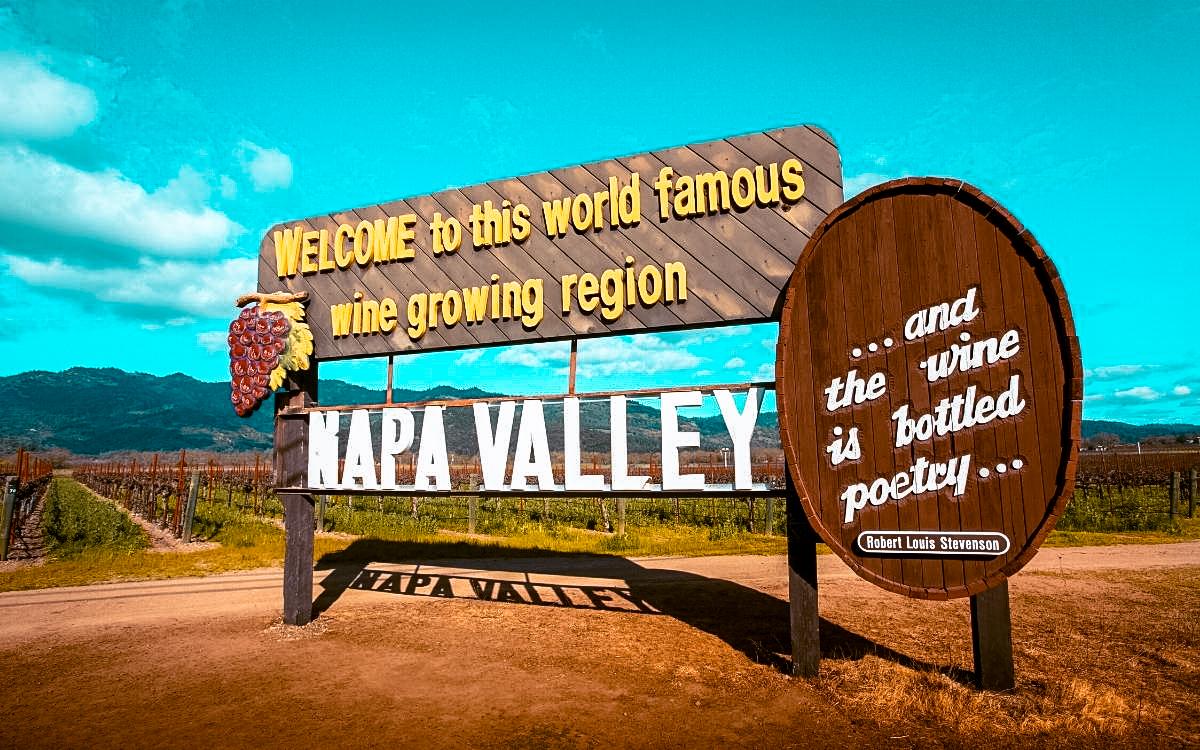 This town is one of the most historic wine zones in the valley, so as you can imagine there are plenty of vineyards nearby. Some of the must-visits include Saddleback Cellars, Far Niente Winery, and Turnbull Wine Cellars.
You're also in for a treat if you head to Piazza del Dotto Winery & Caves. Known for its Cave Experience & Barrel Tasting Tour, this winery is surrounded by 8.5 acres of stunning scenery, and there is also a barn on-site full of farm animals!
4. Rutherford
Rutherford is located just 3 km (1.9 miles) from Oakville, and you can easily walk there. This is a truly special place when it comes to wineries, as the unique soil in the area is known to produce wines that have a spicy element (also known as the "Rutherford Dust").
You'll have an endless choice of wineries to choose from, but some of the top hitters include Rutherford Hill Winery, Cakebread Cellars, and Inglenook.
You'll also want to pay a visit to the Rutherford Grill during your trip for delicious American cuisine and an extensive wine list.
5. St. Helena
Just up from Rutherford and Oakville, you'll find the charming town of St. Helena, one of the most beautiful villages in Napa Valley. Although famous for its wineries, this town is also home to Napa valley's Main Street.
This beautiful street is home to stunning architecture so take some time to relax and just explore. You'll also find plenty of galleries, restaurants, and shops along the Main Street. If you're looking for a quick bite rather than a sit-down meal, then head to the Model Bakery!
St. Helena is the home of two landmark wineries – Beringer and Charles Krug. You'll also find the Culinary Institute of America here, and Bale Grist Mill State Historic Park is just a couple of minutes away.
6. Calistoga
Calistoga is found in the most northern part of Napa Valley and offers a relaxing atmosphere, delicious food, and of course, wineries.
The most popular attraction in Calistoga is the Old Faithful Geyser. Although not as big or popular as Yellowstone's version, this geyser is still pretty impressive. Eruptions tend to occur every 15-30 minutes, and they are dramatic, making this site a must-visit.
Calistoga is also home to geothermal hot springs and mineral-rich waters, so you'll find plenty of spas in the area. During your visit, you can also head down Lincoln Avenue which is lined with restaurants, shops, and wine tasting rooms.
7. Angwin
Angwin is known as the 'gateway to Howell Mountain' as it's located right below its summit. The town sits at around 1,800 ft (549m) and is one of the best places in the world for growing wine.
As Angwin is located above the Napa Valley fog, the grapes get plenty of sunlight and mountain air. The soil is also very rocky in this area, and the combination of these conditions creates intense and delicious flavours.
Aside from wine tasting, you won't find much to do here other than visiting the small shopping centre and the campus of Pacific Union College.
8. American Canyon
American Canyon is one of the best towns in Napa County as it has so much to offer. It's the perfect base to explore Napa Valley with affordable accommodation, plenty of great attractions, and easy access to the surrounding cities including San Francisco.
If you're looking to explore the best of the area then visiting Newell Open Space Preserve is a must. You can also hike along the Napa River Bay Trail, take your bicycle into the preserve, or spend some time bird watching.
Not only that, but American Canyon is home to plenty of great restaurants, wineries, and shops.
9. Deer Park
With scenic views, nearby hiking trails, and delicious wine – Deer Park is another great place to visit within Napa County.
It's home to several fantastic wineries including Bremer Family Winery, and Viader Vineyards & Winery. You can also head to Meadowood Napa Valley if you're after a fine-dining experience or want to relax in an award-winning spa.
During your visit to Deer Park, Elmshaven Historical Home is a must-visit. Built in 1885, this place is furnished just as it was in the day, so gives you a unique perspective into the area's history.
Best towns and cities near Napa Valley (perfect for a day trip)
10. Sonoma
Sonoma is a historic city within Sonoma Valley and is located just 14.5 miles (23 km) from Napa City. This makes it perfect for a day trip from Napa Valley.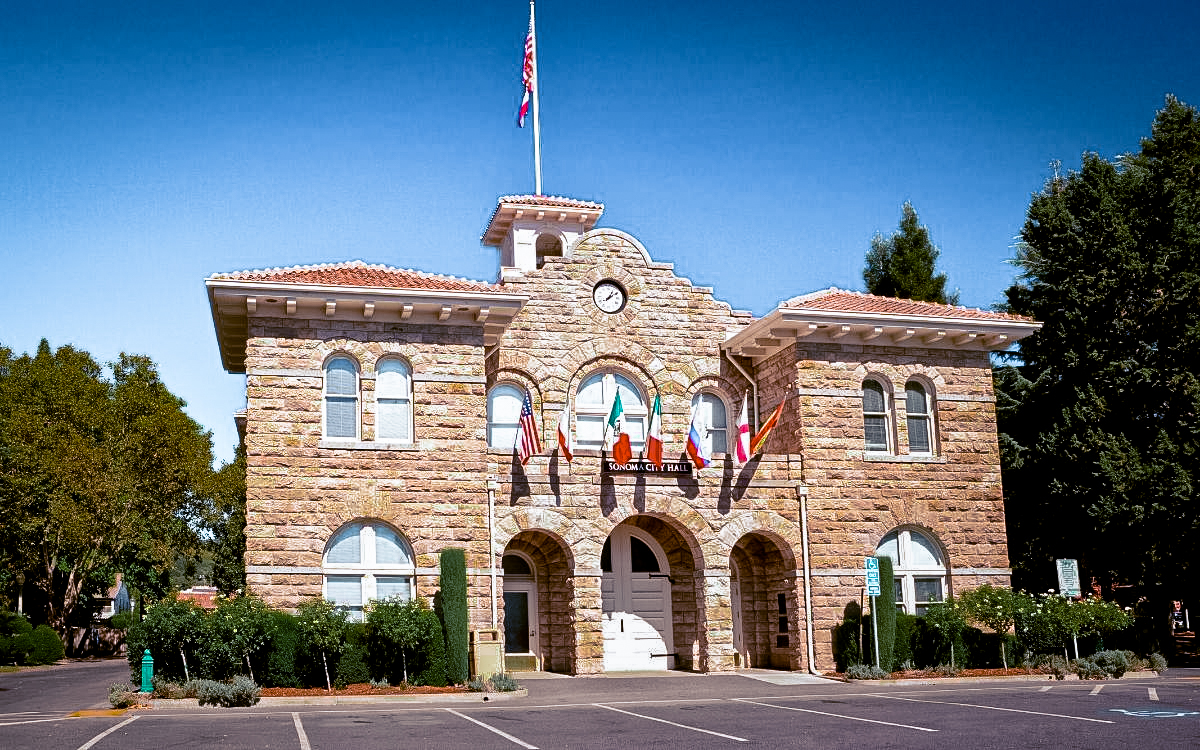 You'll find plenty of attractions within the city including Sonoma State Historic Park, the Sonoma Valley Museum of Art, and the iconic Sonoma Plaza. Sonoma Plaza is one of the best places to visit in the city as it's home to many restaurants, wine tasting locations, galleries, and shops.
Sonoma is also home to a wide variety of wineries and you can walk the Sonoma Overlook Trail if you're looking for incredible views of the area.
11. Clearlake
Clearlake has to be one of the most scenic cities in California. Located in Lake County, this area has some of the cleanest air in the United States and is situated right on the edge of the lake itself.
You'll find many of things to do in Clearlake including hiring out kayaks, taking a relaxing walk along the lakeside, and spending some time at Redbud Park. The views from this park are spectacular, making it the perfect place for a relaxing escape.
Not only that but Lake County is home to over 40 wineries, so there'll be plenty of great wine tasting opportunities nearby.
12. Vallejo
Vallejo is just a 23-minute drive from Napa City and is located just 31 miles (50km) from the city of San Francisco. You can even catch the ferry over to San Francisco from here!
It's located within the San Francisco Bay Area and offers plenty of great attractions. Some of the most popular spots include Vallejo Naval & Historical Museum, Mare Island Museum, and Vallejo Farmers Market.
Mare Island Shoreline Heritage Preserve is also located nearby, and you'll find plenty of walking trails here if you're looking for outdoor activities. However, if you're travelling as a family then the Six Flags Discovery Kingdom may be a more popular choice!
13. Fairfield
Fairfield is located within the heart of Northern California and is within easy reach of Napa City, Sacramento, and San Francisco. Surrounded by rolling hills and thriving vineyards, the city is a great place to visit if you're looking to do a day trip from Napa Valley.
During your visit to Fairfield, you'll want to go on a factory tour of Jelly Belly, visit the Scandia Family Fun Centre, and dine at the Heretic Brewing Company.
Although you won't find too many attractions in the city itself, there are plenty of fantastic places to visit that are just a stone's throw away. These include Lawler Falls Park, Suisun City, and Suisun Marsh. Fairfield is one of the best cities near Napa Valley.
14. Sacramento
Sacramento is one of the largest cities in California and is the state's capital. It's also one of the fastest-growing cities in CA and is full of art, culture, and attractions.
As California's capital you'll find endless places to visit in Sacramento including the Crocker Art Museum, the California State Capitol Museum, and Sacramento Zoo. During your time in the city, you can also head to the California State Railroad Museum or Elk Grove Regional Park.
However, the highlight has to be the Old Sacramento Waterfront. This historic district is home to over 125 restaurants, shops, and attractions so is a must-visit.
15. Santa Rosa
Santa Rosa is located in the bay area of California and is known for its cool vibe, hip culture, and of course, being within CA's Wine Country.
There are many attractions in the city including the Charles M. Schulz Museum and Research Center (Snoopy's creator), Old Courthouse Square, and Luther Burbank Home and Gardens. You'll also find plenty of fantastic vineyards within the surrounding area.
The highlight of visiting Santa Rosa though is Safari West! Set across 400 acres, this place allows you to go on an African-style jeep safari where you'll get to see giraffes, rhinos, and zebras among other wildlife.
16. Oakland
Oakland is located on the east side of San Francisco Bay and is a 50-minute drive from Napa. Known for its art, culture, and food – Oakland is the perfect day trip from Napa Valley.
You'll find plenty of great places to visit within the city including Lake Merritt, the African American Museum & Library, and Oakland Zoo. The Chabot Space and Science Center, and the Oakland Aviation Museum are two other great attractions for those passionate about aviation and space.
For the foodies out there, you'll have plenty of dining options in Oakland. Some of the most popular spots include the Home of Chicken & Waffles, Homeroom, and Drake's Dealership, which also has 32 beers on tap.
17. Stockton
If you're looking for cities and towns near Napa for a day trip, then Stockton is a great choice. Located on the San Joaquin River, this city is home to several events and festivals throughout the year.
Not only that but there are plenty of year-round attractions you can visit too. Some of the most popular options include the Haggin Museum, the Children's Museum of Stockton, and Lincoln Center.
Although not in the city centre, you'll find several fantastic wineries located on the outskirts of Stockton including the Michael David Winery and Harney Lane Winery.
18. Bodega Bay
Bodega Bay is one of the most beautiful areas within Sonoma County and is a must-visit if you're staying in Napa Valley.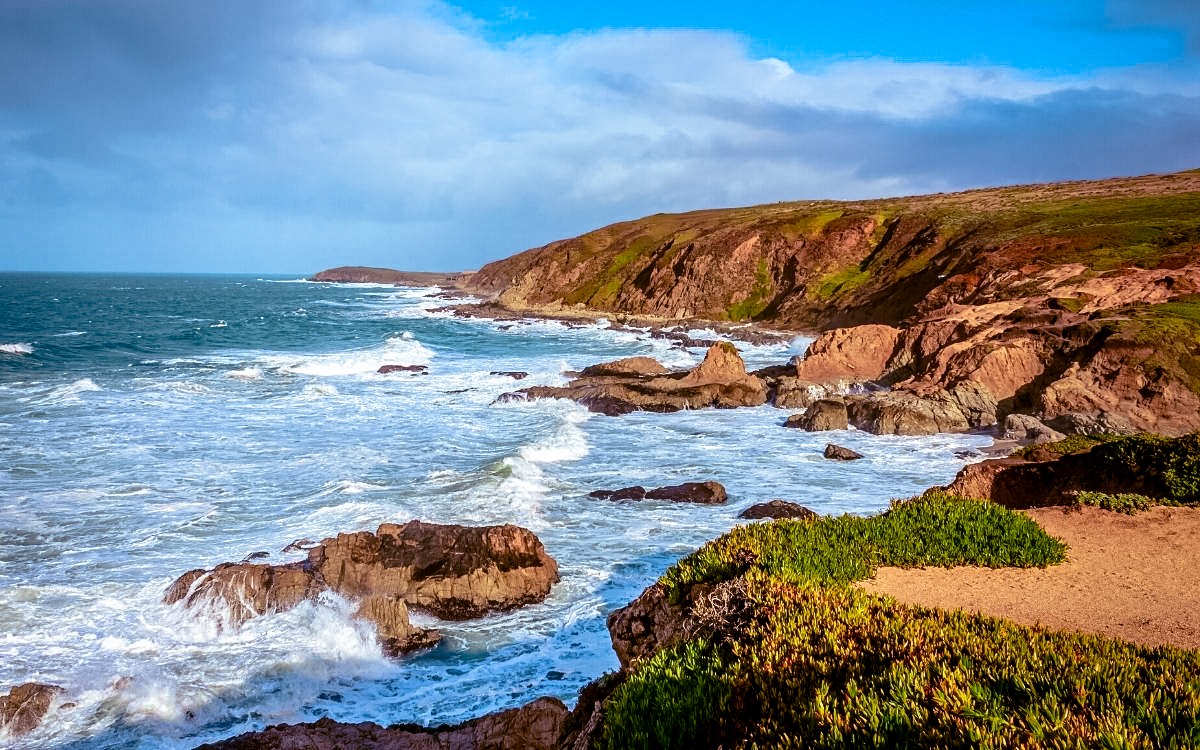 It's the perfect relaxing getaway with its beautiful coastline, delicious seafood, and endless activities. You can also visit one of the nearby art galleries, rent a kayak or stand up paddleboard, or visit a local winery.
Bodega Bay is also one of the best places to visit for nature-lovers as it's a great spot for whale watching. The bay is found along the Gray whales' migration route, so between January and May, you've got a great chance of spotting one!
19. Petaluma
Petaluma is one of the most picturesque cities near Napa Valley and is situated along the Petaluma River.
The city's historic downtown district is the place to be as many of Petaluma's original buildings still line the streets. It's easy to imagine how life would have looked in the 1800s when exploring the area, which is why this part of the city is so special! Once banks, brick mills, and food stores; these iron-front buildings have now been converted to art galleries, boutique shops and restaurants.
Other great places to visit in the city include the Petaluma Historical Library & Museum, and Petaluma Wildlife Museum.
20. San Francisco
A major bucket list destination for many, there's no need to introduce this awesome city! San Francisco is teeming with incredible sites, awesome food, and culture, so is the perfect place to explore for at least 2 days.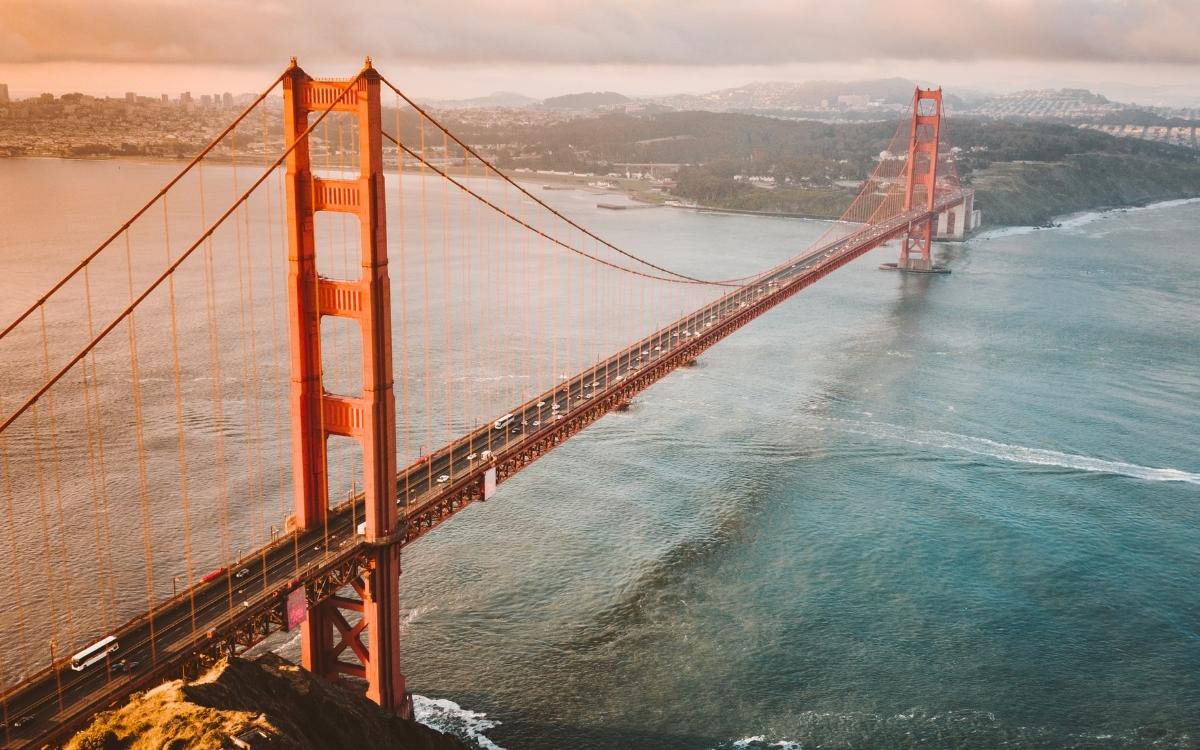 Famous for its Golden Gate Bridge and Alcatraz, this city has so much to offer. If you're looking to get a better view of San Francisco's main sites, then head to the Golden Gate Park or Coit Tower.
You'll also find an array of other attractions awaiting you including the San Francisco Museum of Modern Art, Pier 39, and Union Square. San Francisco is a city full of culture, history and beauty!
If you want to visit Napa Valley and Sonoma Valley as a day trip from San Francisco, I recommend this tour. It includes visits to three wineries! Are you ready?
Where to stay in Napa Valley
There are countless accommodation options in Napa Valley. Finding the perfect place might prove a bit difficult, but I am here the help you! I've been searching for the best hotels for every budget and below are my recommendations.
Budget – Hawthorn Suites – spacious and clean rooms, good location, friendly staff, beautiful indoor pool, breakfast included
Mid-Range – Churchill Manor – beautiful manor, free bikes, free parking, breakfast included, excellent amenities
Luxury – Rancho Caymus Inn – beautiful outdoor swimming pool, free private parking, spacious and luxurious rooms, fabulous breakfast
Final thoughts
If you're looking to visit some Napa Valley towns, then I hope this guide has given you a good idea of where you'd love to visit. You'll also find plenty of fantastic cities near Napa Valley, which are perfect for a day trip!
Whether you're looking to taste wine, visit some historical sites, or simply take in the area's beauty – Napa Valley has so much to offer. Have you ever visited this area before? If you have, which town/city is your favourite?
May the travel bug bite you!
Pin it for later!
Disclosure: Please note that this post may contain affiliate links. If you make a purchase through these links, I will earn a small commission at no extra cost to you. I only recommend companies and products that I trust and the income goes to keeping this website running. Thanks!