The Majestic Malacca Hotel has been such a pleasant surprise. Since I am traveling full time, I have stayed at so many hotels that I can't even count them anymore but The Majestic was definitely one of the best.
Their attention to details, the friendly staff and the custom-made experiences made my stay at The Majestic Malacca an unforgettable one. I am just waiting for the right moment to go back to Melaka and experience again the luxury of staying in this beautiful boutique hotel.
If you are looking for a luxury hotel with flawless service, at a walking distance from all the tourist attractions in Melaka then you should definitely choose The Majestic Malacca Hotel as your home. Part of the Small Luxury Hotels of the World, this hotel has become an important part of Melaka's history.
1. A step back in time at The Majestic Malacca
The story begins when Leong Long Man built the mansion in 1929 and moved in with his family. Being an important and wealthy man, he made sure that only the best furniture, tiles and decorations were used for his home.
Unfortunately, only 2 years after moving in, Leong Long Man fell ill and died and the mansion remained in the hands of his son, named Alex Leong Yong Kok.
Alex Leong Yong Kok enjoyed living an extravagant life and he eventually ended up selling the mansion to Lim Heng Fang in 1955. Mr Lim transformed the mansion into The Majestic Hotel.
With 24 bedrooms, The Majestic Hotel was a top choice among both local and foreign visitors but in 2000 it was closed. In 2006 The Majestic Malacca was acquired by YTL Hotels and it was completely restored.
In 2008 it was re-opened as The Majestic Malacca Hotel we know today. Additionally, another 15-storey building was built and furnished keeping in mind the original architecture and style.
2. Accessibility
Getting to the hotel was extremely easy. Being such an important icon of Melaka, getting there by taxi won't be a problem. Also, the hotel is about 15-20 minutes walk from the UNESCO area of Melaka. Right across the street of the hotel you can also visit Villa Sentosa which is a traditional Malay home.
-> Check out all the must see places in Melaka here.
The easiest way to get around Melaka is by using the Grab app (taxi service) or simply walking. We chose to walk since we love to discover hidden streets and local shops.
3. Reception & Staff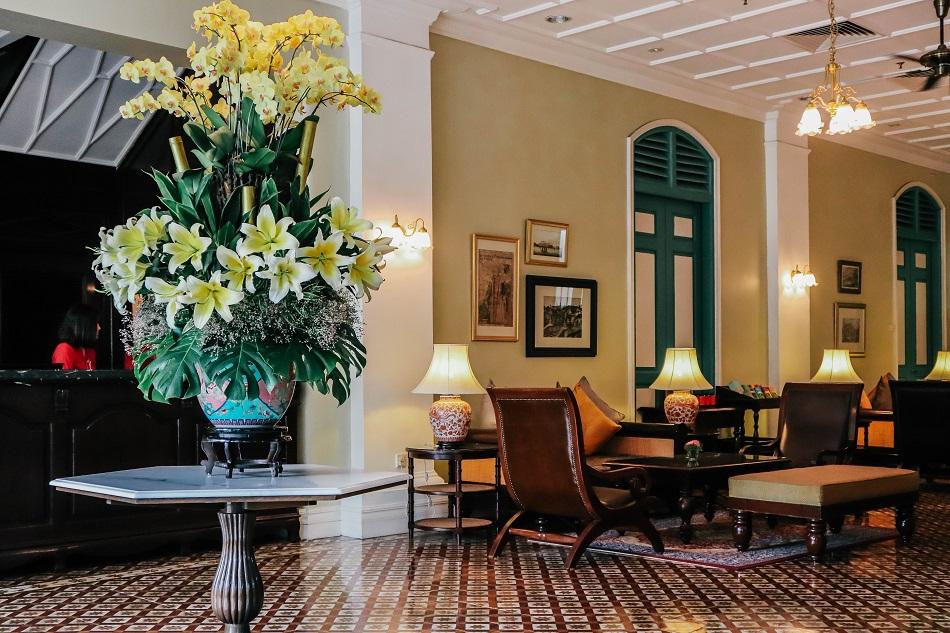 From the moment I walked in the hotel, I felt extremely welcomed and privileged to be there. From the beautiful lobby with fresh flowers and immaculate furniture to the beautiful tiles, everything was just perfect.
We were welcomed with smiling faces and cold towels which were just perfect considering the hot temperatures outside. The staff is incredibly attentive and friendly. Everything went smoothly and in just a few minutes we were already heading to our room.
4. Our room
We were welcomed in our room with fresh tea and the map of Melaka featuring all the must see places in this beautiful historic city (which proved to be very useful in the following days). After we were given a quick tour of the room, I took some time to admire the beautiful view over the Malacca River.
The room was the perfect fusion between tradition, modernity and comfort. Although we had all the modern amenities such as air conditioning, WiFi, minibar, electric kettle and coffee maker we really felt the history of the place through every piece of furniture.
The bathroom features a clawfoot bathtub which I absolutely loved, a rain shower and all the necessary things for a great stay.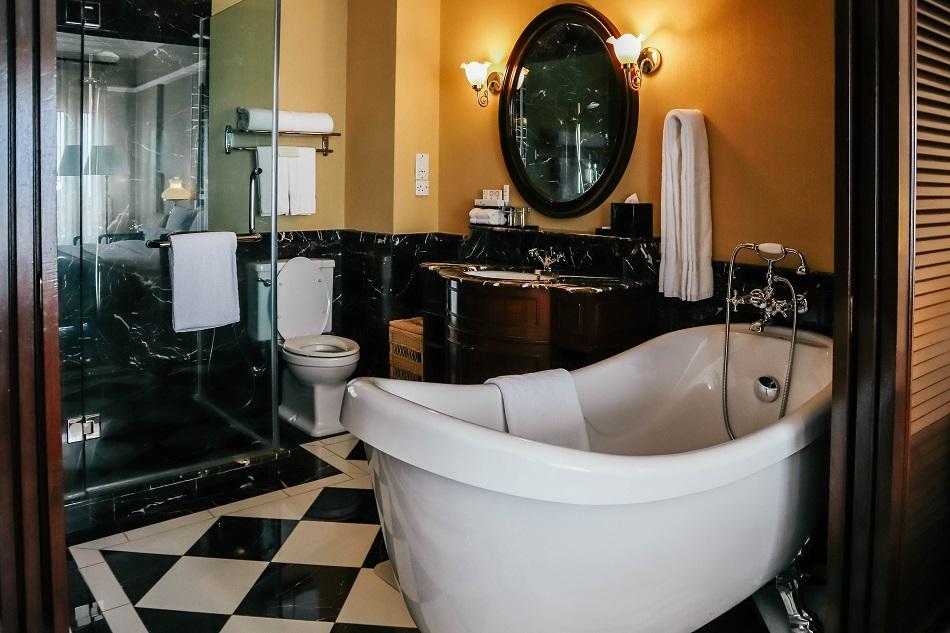 5. Pool & Gym
If you ever feel like exercising, you can always head for a swim or the gym. A nice touch at the gym is that you can find fresh apples – you know what they say 'An apple a day keeps the doctor away'. Combine it with some exercise and you'll be immortal!
You can also enjoy the sunbeds by the pool while reading a book. The pool area was my favorite place to relax after the spa.
6. Spa Village
The Majestic Malacca Spa Village is the world's first to use the Baba-Nyonya heritage no only in its therapies but also in designing the spa. Before starting my treatment, I was asked to complete a form to determine my body type – cold or warm. Depending on the result, the suitable treatment was going to be chosen. Since my body type is cold, I received the warm experience.
The first area I entered before starting my spa treatment was the relaxation lounge. While sitting on the Perankan Chinese day beds, I had a cup of tea to relax.
After that, I enjoyed a pre-treatment experience which included a hair care ritual. I have to say that taking care of my hair has always been a bit of a struggle since it is very long and thick. However, after the treatment my hair never felt so good and healthy.
The next step was to head to the upper floor, where I enjoyed the Nutmeg Rice Rolling Massage which consisted of classic massage and rice massage. I have to say that having rice massaged onto your body it's an unusual experience but such a relaxing one at the same time.
7. Dining at Melba at the Mansion
Dining at The Majestic Malacca has definitely been one of the highlights of our stay here. I had the pleasure and honor to meet the famous Chef Melba (I'll tell you more details about this in the 'Activities' section) who was so kind to share with us details about every dish. Since I am not a fan of extra-spicy food, she recommended the perfect meal.
When the time came for dessert, we chose Kek Sugee and Sagu kung Sukri Malaka. I have to admit that Sagu kung Sukri Malaka was one of the best desserts I've ever tasted and I'm not exaggerating.
The sago pearls in coconut milk and melted palm sugar taste amazing. Not to mention that the presentation was a feast for the eyes. Yes, the blue flower is edible.
The food at The Majestic Malacca has a unique heritage known as Kristang and Chef Melba is the best in the world at cooking it.
Breakfast at The Majestic Malacca is also incredible. You can choose anything you like from the menu (eggs different style with side dishes) or you can just go at the buffet and choose from the selection of cheese, ham, vegetables or fruits. No matter what you choose, it will be delicious.
8. Activities
Guided historical walk with resident historian
A big plus for choosing The Majestic Malacca is that they provide a range of activities, outside of the hotel, including a guided historical walk. We absolutely loved our guide and enjoyed the walk. As we were passing through narrow streets and small local shops, our guide made sure to tell us about the rich history of Melaka.
We passed by all the major tourist attractions in Melaka and found out so many interesting things. One of them is how the name "Malacca" was given to the city. We also stopped at a local Chinese pharmacy and a local Chinese liquor store. With so many foreign influences in Melaka and so much history, it's important to have somebody to share with you all the interesting facts and stories.
Kristang culinary journey with Chef Melba
I must say from the start that I am not and I have never been good at cooking. It always seemed extremely complicated. However, the culinary journey with Chef Melba showed me that cooking can also be fun and easy if you know what you're doing. I can't wait to go back home and try all the recipes.
Our journey started with a morning visit to the local Melaka market. Here, Chef Melba introduced us to local spices, vegetables and fruits. It is incredible how diverse the local cuisine is.
With influences from the Dutch, Portuguese, British and Indians, you can pretty much find anything in local markets. There are so many different types of vegetables and fruits that it would take me about a year just to remember their names.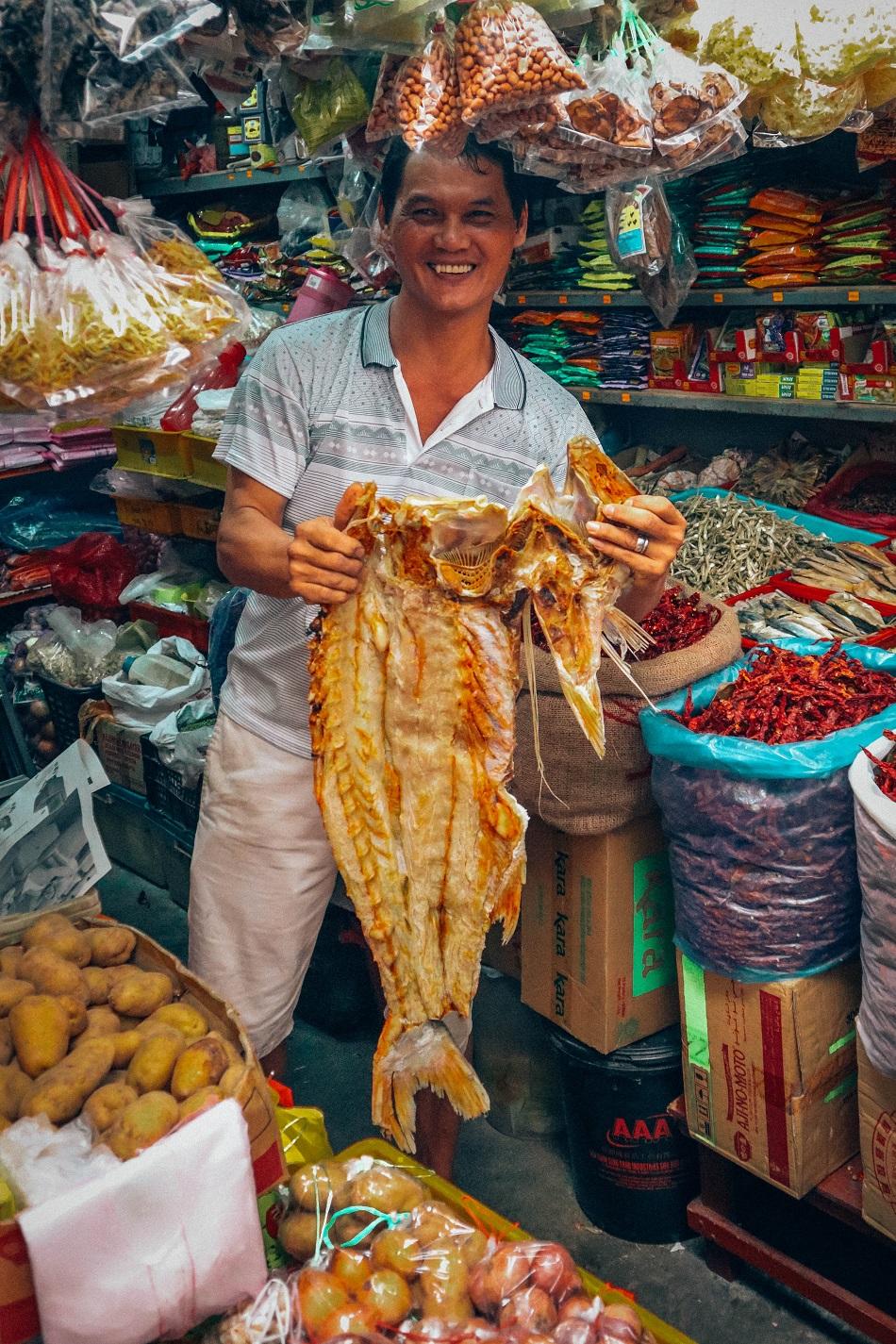 After the market, we came back to the hotel where we started cooking. Chef Melba explained everything in detail and everything seemed easy. In just about half an hour our food was ready. I have to say that it was extremely tasty.
9. Book now!
If you are looking for a luxury boutique hotel with perfect service and close to the main attractions in Melaka, then you should definitely choose The Majestic Malacca. With incredible staff, tasty food, great spa, The Majestic Malacca makes me want to come back and experience it again.
If you would like to book your stay now, click here.
May the travel bug bite you!
Disclaimer: I was welcomed at The Majestic Malacca as a guest. As always, all opinions are my own and they reflect my true, unbiased experience. This post contains affiliate links, at no extra cost to you.
Pin it for later!
Disclosure: Please note that this post may contain affiliate links. If you make a purchase through these links, I will earn a small commission at no extra cost to you. I only recommend companies and products that I trust and the income goes to keeping this website running. Thanks!