Iceland is becoming an increasingly popular travel destination and for good reason. It has amazing waterfalls, glaciers but also volcanoes and it's the perfect place for unforgettable road trips. With all those amazing places to see, it's easy not to get informed about the dos and don'ts.
If you're planning a trip to this beautiful island, these Iceland travel tips will save your life. Read them carefully and remember each and every one of these tips & tricks.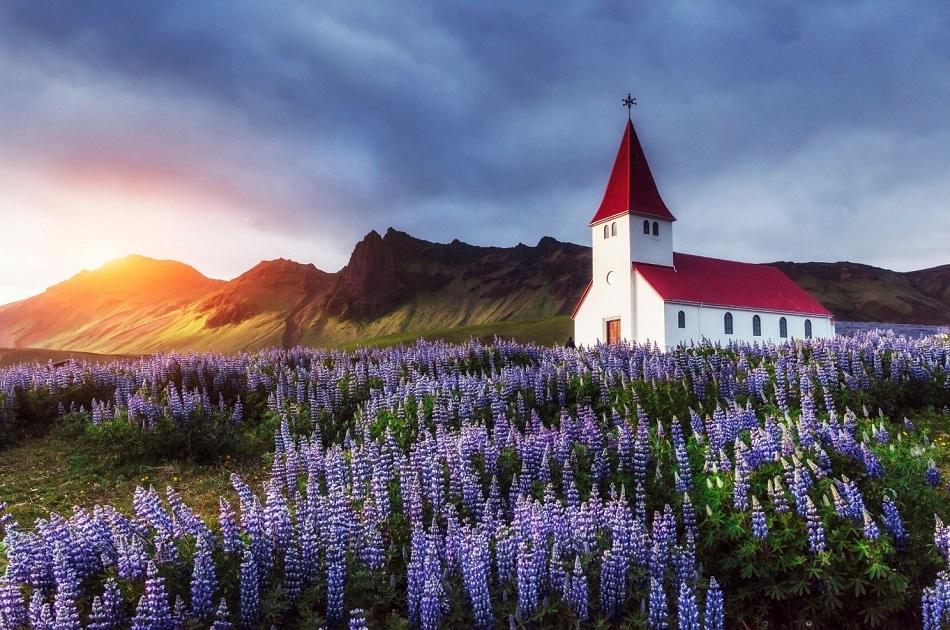 Iceland travel advice – 20 things you need to know
1. Check the prices out before booking your tickets!
One of the most important tips for traveling to Iceland is to check the prices before booking your plane tickets! Let me explain why. 
Considering the fact that I live in Europe, I was pretty sure that the prices in Iceland were going to be similar to other countries I've visited. Well, not really. A few weeks before departing, when I've checked the internet for food prices, I almost had a mini heart-attack. You would not expect to pay 30 euros for a one person meal, right?
Click here to read about the best time to see the Northern Lights in Iceland.
Now, that I think about it, it's not that expensive considering that Icelandic people have to import almost all the food due to the weather conditions. If you are on a budget, you can ask the owner of your hostel or somebody at the hotel you are staying at, where you can find cheap supermarkets. I ended up spending a total of 50 euros for food for a 4-day trip. That's pretty decent, right?
No time to read now? Pin it for later!
2. Don't exchange too much cash!
Usually, when I visit a new country, I tend to exchange a lot of money. You know, just in case. In Iceland, you can use your credit card almost everywhere so you won't need that much cash.
If you want to withdraw money, you can use the ATMs but keep in mind that if you're planning to visit more remote places, finding an ATM can be challenging.
3. Book your transfer ticket for a hustle free experience
The Keflavik Airport is situated about 50 kilometers away from Reykjavik. If you are arriving late or would like to have all things sorted out before landing, I would recommend booking a transfer ticket to the city.
We used the Gray Line Bus that left us at Reykjavik Gray Line Bus Terminal. Alternatively, you can book a bus that will take you directly to your hotel or guest house here (this service is a bit more expensive).
4. Protect the nature
One of the most important travel tips for Iceland is to protect the nature. Iceland's nature is simply amazing and it would be a shame to damage it.
Always follow the signs, do not drive off the roads, do not leave any garbage behind you, and do not camp outside designated camping spots. With the high influx of tourists coming to Iceland, the negative effects on nature are already visible. Do not contribute to this!
5. Don't trust the Icelandic weather
This is one of the most important things to know about Iceland – don't ever trust the weather forecast!
Nothing can be more unpredictable than the Icelandic weather. Now it can rain and if you walk 50 meters it will be sunny. Always be prepared for a bit of rain or snow (during winter) even if the weather forecast says exactly the opposite.
When packing for Iceland, make sure to throw some warm clothes in your luggage even if you're visiting during summer. Oh, and always bring a rain jacket! You'll thank me later!
6. Don't spend all your vacation in Reykjavik
Yes, Reykjavik is a beautiful city and it has a lot to offer: beautiful architecture, awesome food, friendly people, great sights but staying only in Reykjavik is like buying a pizza and eating only the mushrooms (forgive me for I am hungry and I'm thinking about food right now)!
You will only get the real taste of Iceland if you'll visit some of its natural wonders like waterfalls, glaciers, volcanoes, and beaches. Iceland is well known for its unique landscape and not seeing any of it would be a shame.
Click here to see the top 5 must see places in Iceland.
7. Embrace the Icelandic culture and buy a lopapeysa
My no tip for traveling to Iceland for those who want to bring a bit of the Icelandic fashion back to their homes is to buy a lopapeysa. With various patterns and colors, the lopapeysa has become an Icelandic icon.
The sweater has a characteristic decorative circle around the neck and it is traditionally made from Icelandic sheep wool. Although you might think the the lopapeysa was around for a long time, its history dates back to 1950. Nowadays, you can find these sweaters in stores all around Reykjavik and you can't leave this country without buying one!
8. Eat a traditional Icelandic hot dog
This is one of my favorite travel tips for Iceland because it's about food! Haha. I know everyone loves hot dogs so I'm sure you'll want to try the Icelandic version of it.
'What can be so special about a hot dog?' you might ask. Well, Icelandic hot dogs are definitely unique and they taste amazing! They have become a national dish and you can find them pretty much anywhere.
The Icelandic hot dogs are made from lamb, with a bit of beef and pork but the best part about them is the topping – crispy fried onions. If you really want to eat a traditional hot dog, ask for one with everything.
9. Admire the best view in Reykjavik at Hallgrímskirkja Church
For a panoramic view over the city and the surrounding mountains, do not hesitate to take the elevator to the top of Hallgrímskirkja Church. Its architecture is inspired by the shapes that the lava creates in basalt rock (similar to the ones at Vik Black Sand Beach).
Taking the elevator in the highest church in Iceland will cost you about $10 but the view is definitely worth it. If you want to avoid the crowds, make sure to be there early in the morning or late in the afternoon.
Opening hours:
Winter (October – April): 09:00 – 17:00. Tower closes 16:30.
Summer (May – September): 09:00 – 21:00. Tower closes 20:30.
10. If you are worried about safety, don't!
Another thing you should know before visiting Iceland is that it's definitely one of the safest countries I've ever visited. I felt completely safe both during the day and during the night. Icelanders are very friendly people and they will help you with anything.
Also, you won't have to worry about theft or stuff like that because crime in Iceland is extremely low.
11. If you want to see the puffins, visit Iceland between April and September
The best time to observe these beautiful creatures called puffins is between April and September when the puffins come to the coast to nest. If you are wondering where to see them, check out the best 10 places to see puffins here.
12. Rent a car!
One of the most important tips for traveling to Iceland is to rent a car. The first thing you might want to know is that in Iceland there is no railway system. Therefore, the only alternatives you will have are to rent a car or book guided tours.
Maybe not all of you will agree, but visiting Iceland with guided tours is a mistake and I'll tell you why (this applies only if you are 2 persons or more. When traveling solo, it's cheaper and more convenient to take a tour).
Check out my 15 tips & tricks for driving in Iceland!
Reason no 1: The price. For example, a Golden Circle tour can get you to 150 euros per person. If you'll rent a car, the price will be about 50 euros in total (renting plus gas per day). If you are a group of 2 persons or more, well, you do the math…
Reason no 2: You can make your own schedule. Maybe you don't want to see a certain attraction or monument or maybe you would like to spend a bit more time in a certain place. You can do all that when renting a car.
Reason no 3: Weather conditions. When renting a car, you can change your itinerary according to weather conditions (don't trust weather forecasts. In Iceland you never know).
13. Don't avoid visiting Iceland during winter
Many people don't visit Iceland during winter because either the day is too short or the temperatures are too low.
I have visited Iceland in December and the day was long enough to explore the tourist attractions outside Reykjavik. If you wake up early and drive to your point of interest during the night, you will get there just in time to enjoy it. Keep in mind that we drove from Reykjavik to Jokulsarlon and back in only one day.
In what concerns the temperatures, believe me: I've seen worse in Europe. In Iceland in December the temperatures were between 0 and 5 degrees Celsius, which I find quite acceptable.
Regardless of day length and temperatures, I think that the best reason to visit Iceland during winter are the Northern Lights! Click here to read my Northern Lights guide.
14. Don't buy bottled water
This is one of those Iceland tips that will save you lots of money. Buying bottled water is a big no-no because tap and bottled water are basically the same.
Iceland has one of the purest water in the world. Don't waste your money on buying water when you can enjoy the same quality from the tap.
15. Don't get too close to the waves at Vik Beach
In the past few years, tragedies have happened due to sneacker waves at Vik Beach and still, people don't seem to understand that getting to close to the waves is very dangerous. Even though at a first glance it might not seem dangerous, you can get swept into the sea. Watch the video below to see what I am talking about.
16. Take a shower before entering public swimming pools
Swimming pool etiquette in Iceland requires that everyone should take a shower before entering the pool area. This might not seem like a lot to ask but what nobody mentions is that there are few places with private showers.
This means that you will have to shower together with a bunch of strangers. I know it seems a bit weird and uncomfortable but trust me, everyone is used to this and nobody will stare at you.
17. Tipping is not required
Although tipping is not required since both service and VAT are included in the prices, people won't say no if you want to leave them an extra something. You can round up to the next even number or not tip at all – it's up to you.
18. Take a photo with the Icelandic horses
One of the things to know about Iceland is that the horses are a unique breed that can be found only in this country. You will notice that they look different than the breeds of horses we are used to.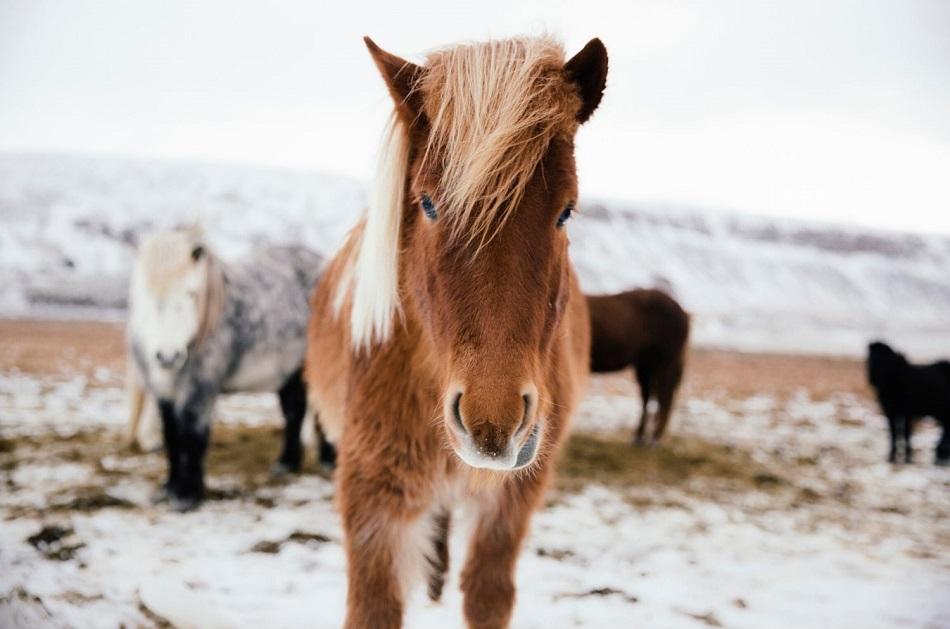 They are a bit shorter and their face is a bit more flattened which kind of makes them a lot cuter. If you will be driving around Iceland, you will definitely spot them on the side of the road doing their thing, eating grass. Don't hesitate to stop (park safely) and take a photo with them!
19. Don't argue the existence of elves
Out of all the Iceland tips & tricks, this is the most important one to remember. It is said that as much as 50% of the Icelandic population still believes in the existence of elves.
What is even more interesting is that roads have been diverted around places where elves are believed to live. I think it is pretty clear that Icelandic people take elves very seriously. This is why you should never ever say to an Icelandic person that elves do not exist. If you want to read more about elves in Iceland, click here.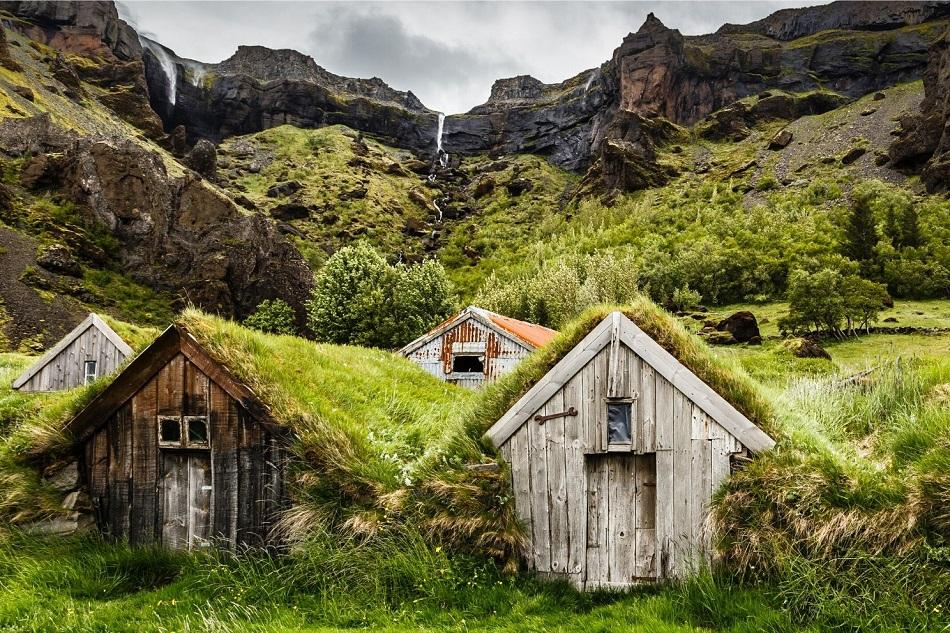 20. Prepare to fall in love with Iceland
There is no way to leave Iceland without wanting to move there or come back. Maybe it's because of its unique landscape with volcanoes and glaciers or maybe it's just the friendly people. Anyway, I am sure that you will fall in love with Iceland.
It's a wonderful country and definitely worth visiting. Just make sure to do your research and keep in mind these 20 Iceland travel tips and you'll have an amazing trip. The land of fire and ice will leave you speechless and with a strong desire to come back!
May the travel bug bite you!
Disclosure: Please note that this post may contain affiliate links. If you make a purchase through these links, I will earn a small commission at no extra cost to you. I only recommend companies and products that I trust and the income goes to keeping this website running. Thanks!