If you've been traveling around Asia for a while, most probably you've heard the terms pagoda, stupa and temple. It's hard enough to assimilate new cultures when traveling in Asia that sometimes thinking about such details seems pointless. However, understanding such small differences will give you a deeper understanding of the local culture.
In this article I will talk about the differences between pagodas, stupas and temples but first let's talk about the temples' architecture around Asia.
Why are Buddhist temples different around Asia?
Buddhism started spreading in Asia from India. However, as Buddhism was spreading, the architecture diverged in style.
When travelling to Thailand, you'll notice that the temples are colorful, with depictions of dragons and pointy roofs. They are built from concrete and are decorated with mosaics most of time.
If you're travelling to Japan, you'll notice that most of the Buddhist temples are built from wood and their architecture is quite basic. In China, the temples are also built from wood but they have intricate carvings and details.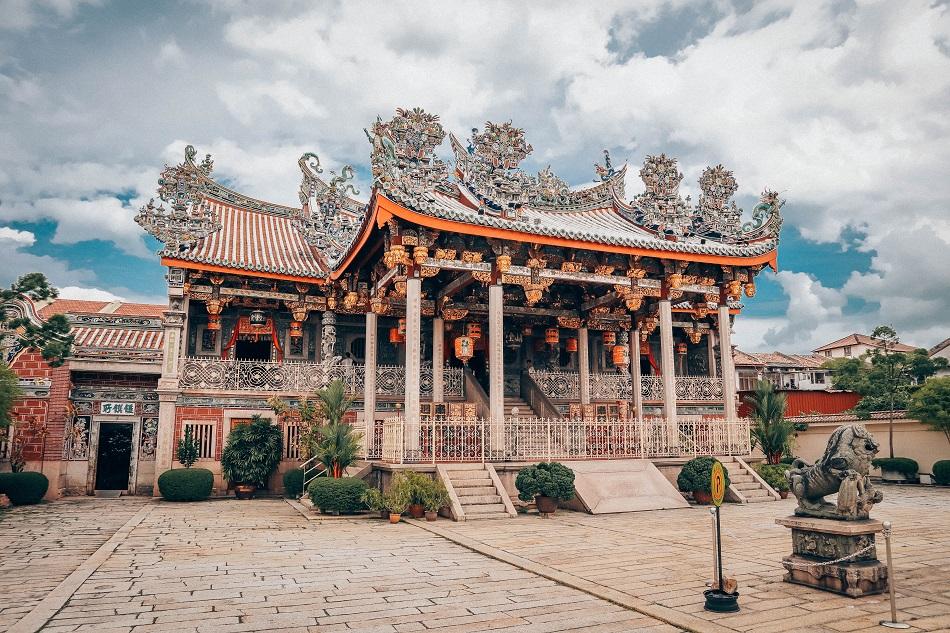 Even though countries like Thailand, Japan, Myanmar, Cambodia and many others in Asia are all Buddhist countries, their temples are very different. Every country's style has evolved according to its own culture and customs.
The difference between temple, pagoda and stupa
1. Temple definition
Temples are places of worship, similar to churches and are sometimes called wats (in Cambodia) or stupas (when they hold religious objects).
Buddhist temples are most of the time a cluster of buildings, inside an enclosed area. Inside them you can find Buddha statues, bells and offerings brought by people. Temples are always faced towards south or east but never towards north or west which are considered to bring bad luck.
Note: Do not confuse temples with shrines (applicable for Japan). The difference between temples and shrines consists in the religion practiced. While Shinto is practiced at a shrine, Buddhism is practiced in temples.
2. Stupa definition
Stupa is a bell-shaped structure which contains religious relics such as a Buddha's hair or tooth. The base of stupas is often sealed with a copper plate as a protection from evil. Some of the oldest stupas date back from 268-239 B.C.
Buddhist people gather at stupas for meditation. Most of time, you cannot enter a stupa (they are built this way to keep the thieves away from the relics) but there are few exceptions such as Maha Wizaya Pagoda.
One of the most beautiful stupas in Southeast Asia is the Shwedagon Stupa or pagoda in Yangon, Myanmar. Plated with gold and thousands of precious stones, the Shwedagon Pagoda impresses through its details and beauty.
To find out which are the most beautiful temples in Myanmar, click here.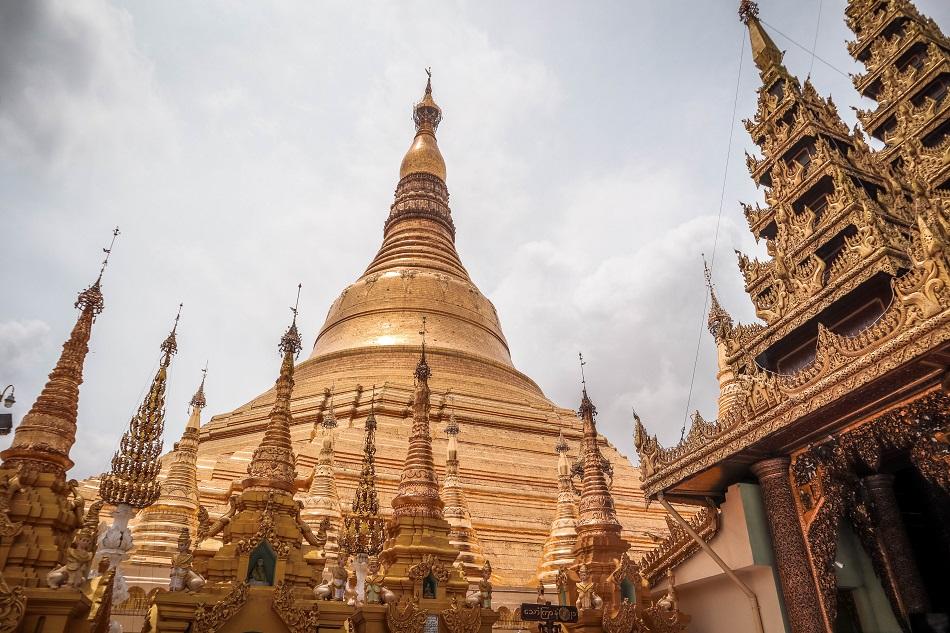 In conclusion, the biggest differences between a temple and a stupa consist in the shape of the building and their purpose. Temples are places where Buddhists can go inside and meditate while stupas are usually closed buildings.
3. Pagoda definition
The term pagoda is used to describe both temples and stupas. The word pagoda is derived from dagada , the word used for relic chamber in Sri Lanka.
Additional info
In Buddhism, there are also monasteries. Monasteries are places where both women and men can be ordain as nuns and monks. A monastery is divided into the living quarters for monks and nuns and mediation cells.
If you were wondering what's the difference between a pagoda and a temple or between a pagoda and a stupa, I hope that things are much clearer now. At the beginning I was confused too and I thought that these terms all refer to temples in general. However, temples and stupas are different while pagodas is a term used to describe both.
May the travel bug bite you!
Awesome temples around Asia:
Pin it for later!
Disclosure: Please note that this post may contain affiliate links. If you make a purchase through these links, I will earn a small commission at no extra cost to you. I only recommend companies and products that I trust and the income goes to keeping this website running. Thanks!