Greece is my happy place, my exotic oasis in the heart of Europe. It's the place where I feel at home. The perfect summer holiday destination and a country with a fascinating history, Greece should be on any traveler's bucket list.
The birthplace of democracy and philosophy, Greece is mostly known for its mythology and legends but also for its natural beauty. Modern Greece has become one of the most popular destinations in the world and for good reason. When thinking about it, anyone will imagine the sight of a traditional white village with idyllic streets, sitting on the shore of a picturesque island with sailing boats passing by through the azure waves.
I have visited Greece two times and I plan to go back soon. It's a diverse destination, offering so much more than just the superb beaches. It's home to ancient temples and archaeological treasures, amazing monasteries and tiny churches, authentic villages and wonderful natural wonders. On top of that, add the legendary hospitality of the Greek people.
This Greece travel guide includes all the things you need to know to plan your vacation. Find out which are the best places to see and things to do, how much money you need and much more. Let's get it started!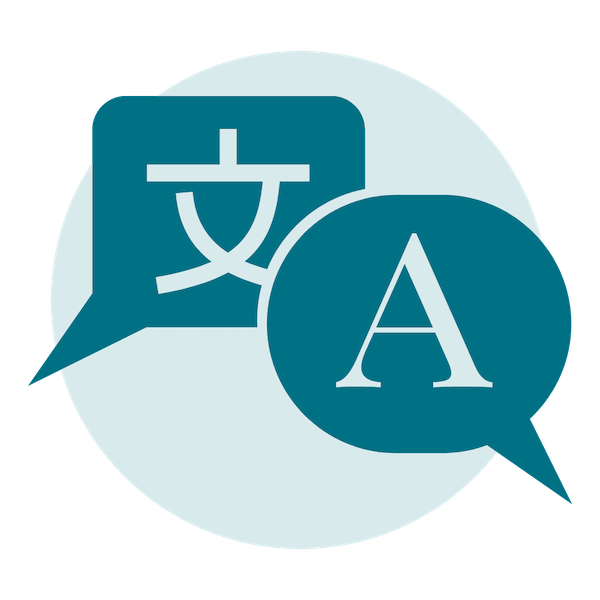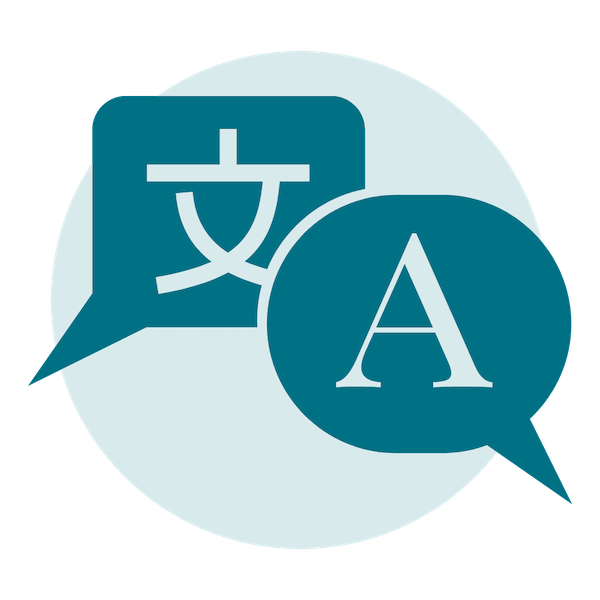 Language
The national and official language is Greek, one of the world's oldest languages. Modern Greek has developed from the ancient Attic Greek spoken in and around Athens. The Greek alphabet is unique in the world and both the Latin and the Cyrillic alphabets are derived from it, with many similar letters. As a traveler, you might have problems reading the Greek signs because some letters have a different meaning in Greek. But don't worry, many people speak English and as a tourist, you will have no problem getting around, especially around popular tourist destinations. Other spoken languages, although on a smaller scale, are Italian, German and French. When visiting Greece, a good way to understand and talk to the locals is by using the Google Translate App.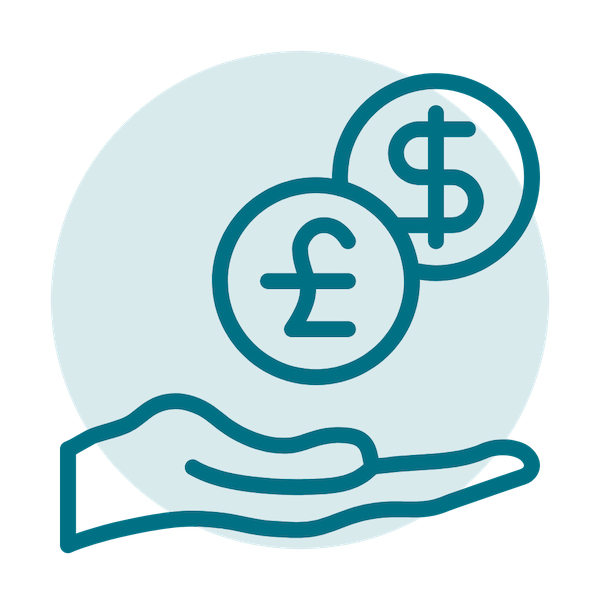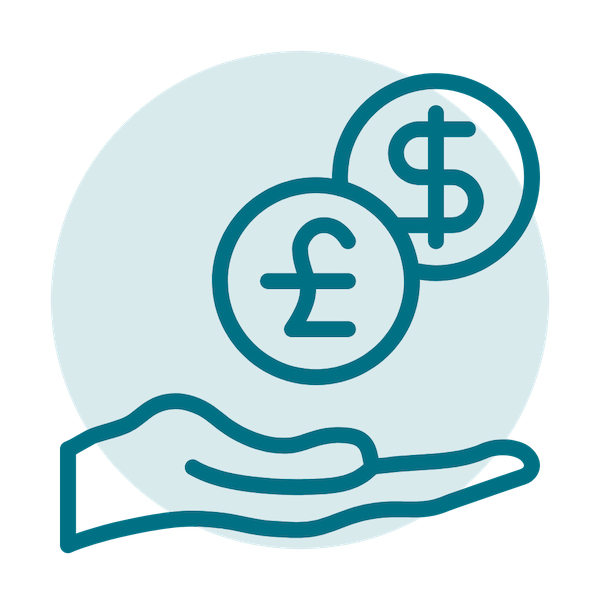 Currency
The official currency is the EURO (EUR), the same as most countries of the European Union. One Euro is divided into 100 cents and the conversion rate to the American Dollar is 1 USD equals about 0.85 EUR (€). The rates might vary greatly in time, so it's best to use this website when traveling (it also has mobile apps). There are plenty of banks and currency exchanges in Greece and ATMs can usually be found in most towns and beach resorts. If you're planning to go to more remote places, bring cash with you. Most hotels and stores will accept payment by credit card. Popular international brands like MasterCard, Visa and others work great in Greece.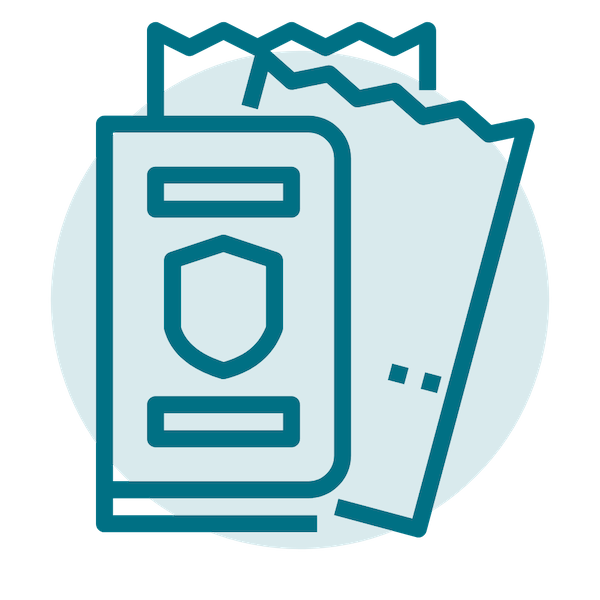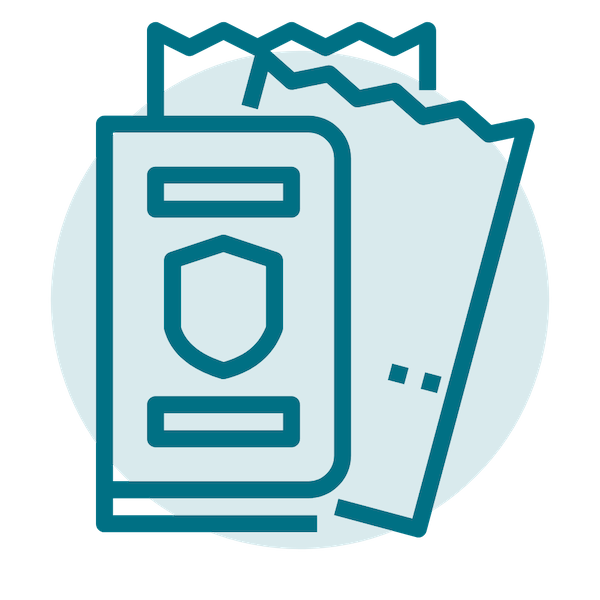 Getting a Greek Visa
As a member of the Schengen Agreement Zone, there are no border controls for most member countries of this agreement, and several other countries. Travelers with a Visa for one of the members will be able to travel to most of them. Also, citizens of some other countries like the USA do not need a VISA to visit Greece and they can stay for up to 90 days. There are some countries that still need VISA and valid passports to enter Greece such as many Asian and African countries. For the latest information, make sure to ask your local authorities or check this website.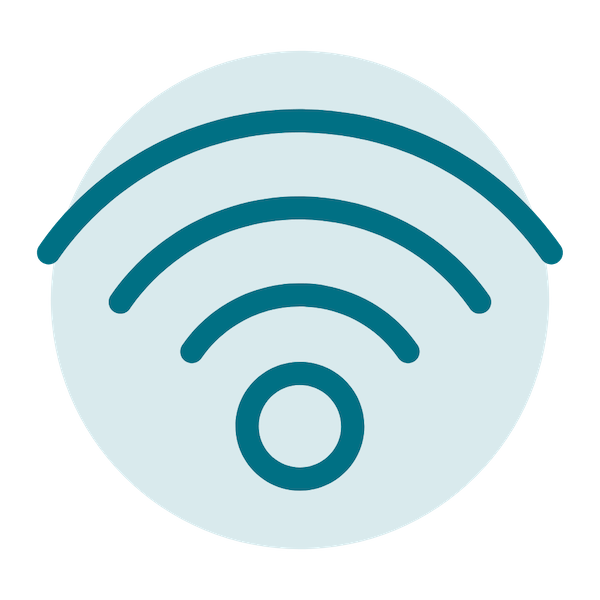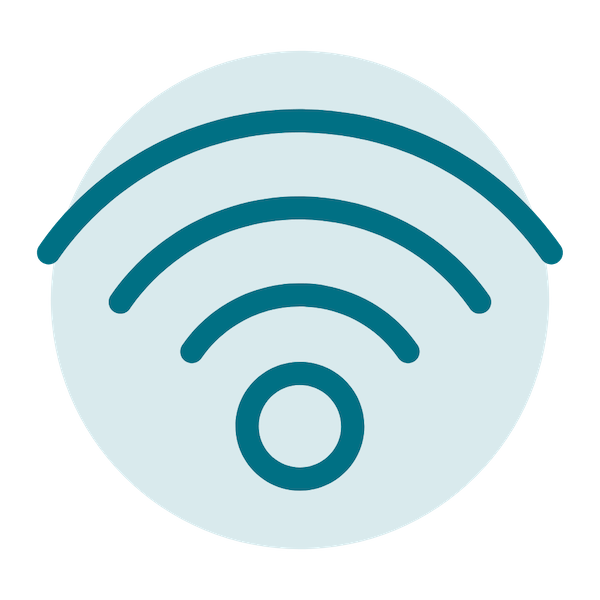 SIM Card/ Internet
Internet is available throughout Greece, sometimes even in the countryside, with stable and often fast speeds. You can also find internet cafes in bigger cities and towns, while most hotels, restaurants and coffee shops offer wireless internet to their guests. There are three main mobile companies in Greece: Vodafone, Cosmote and Wind Hellas. You can find pre-paid SIM cards in airports and stores across the country. Prices start at 8 EUR and go up depending on the services offered.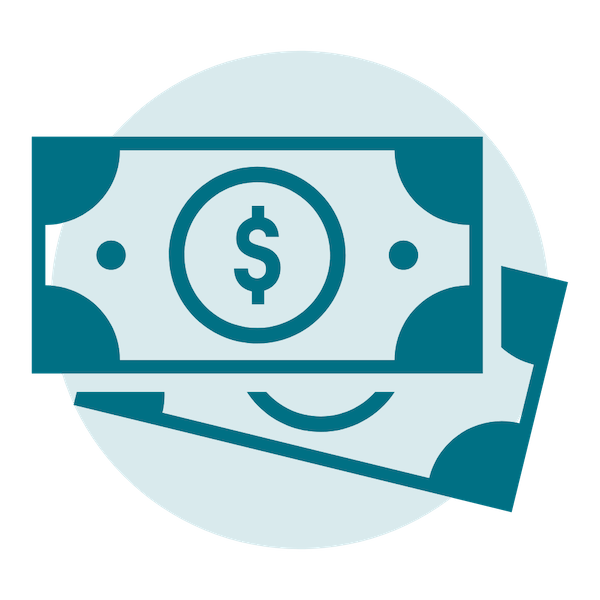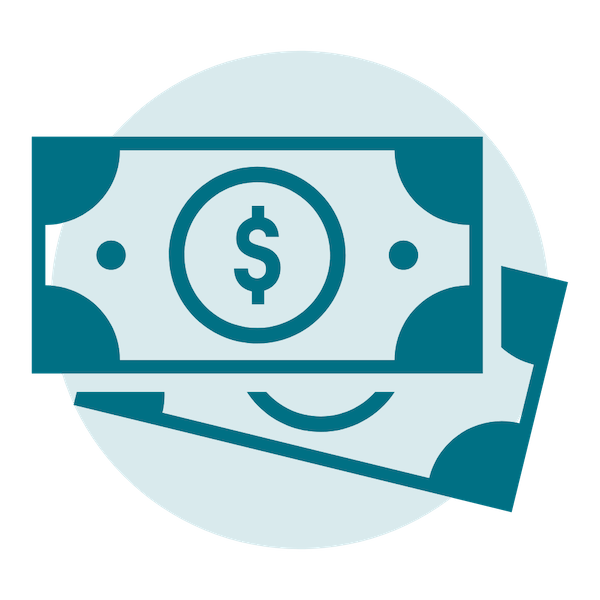 Tipping etiquette
Tipping is usually expected in the service industry. A 10% tip is standard practice. It's recommended to leave tips at restaurants and taverns. You can leave the tip on the table or give it to the waiter. I recommend rounding up the bill when taking a taxi or going to restaurants. Keep in mind that in many restaurants, there is a service fee included of about 1 Euro per person.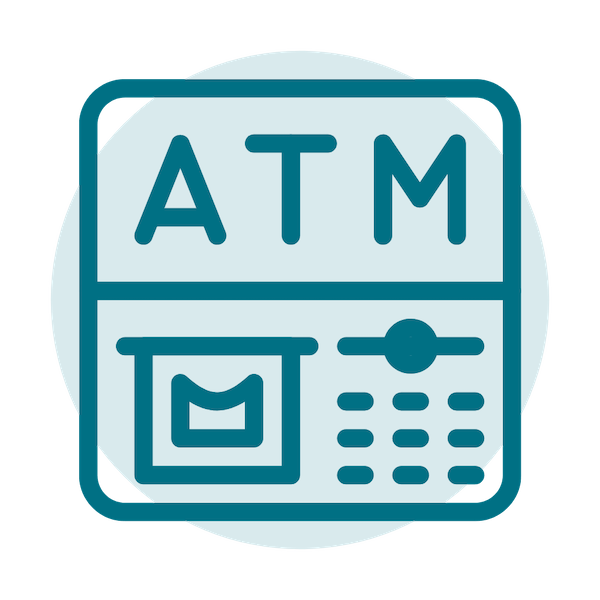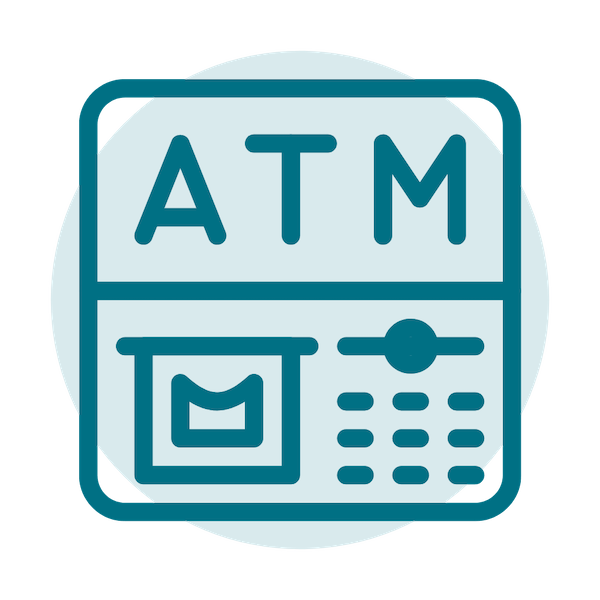 ATM Fees
There is an ATM fee of 2-3 euros for withdrawals in Greece when using international credit or debit cards. This fee is added to the fee charged by your bank. Unfortunately, all ATMs in Greece charge a small withdrawal fee and there's no way to avoid it. To save money, withdraw larger sums of money at once.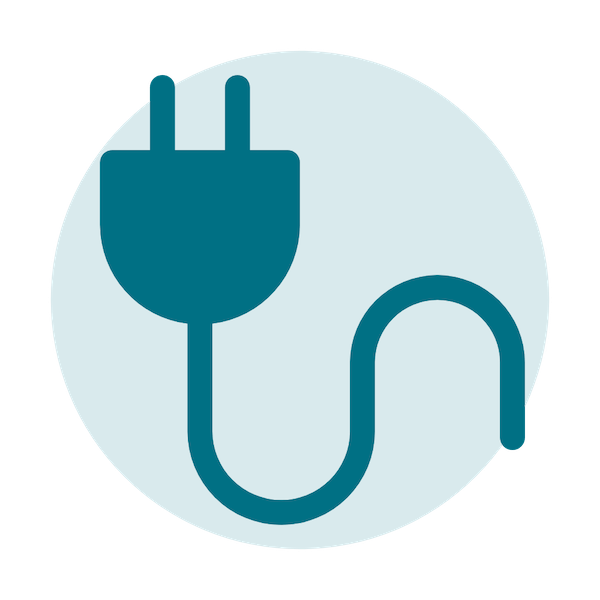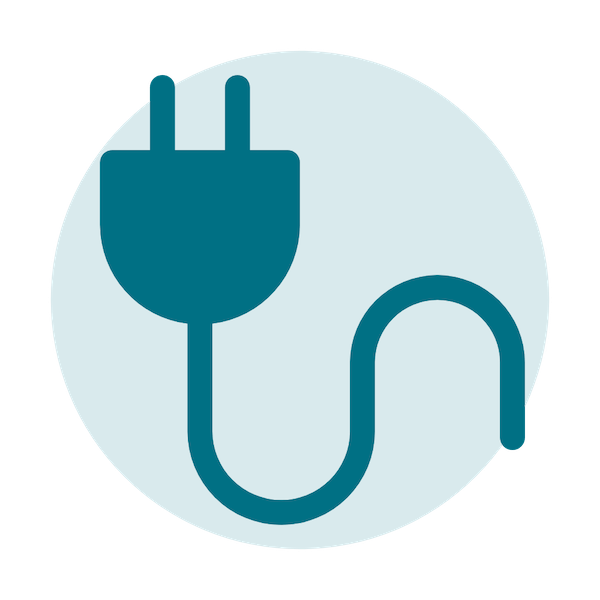 Socket types
Greece uses the Type C and Type E socket types (which also work with type F), the standard voltage being 230V. To find out how each socket type looks, click here. I recommend buying a universal adapter like this one.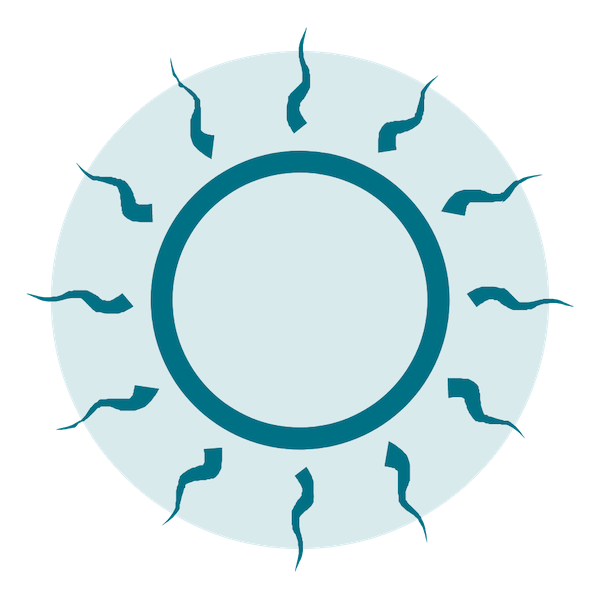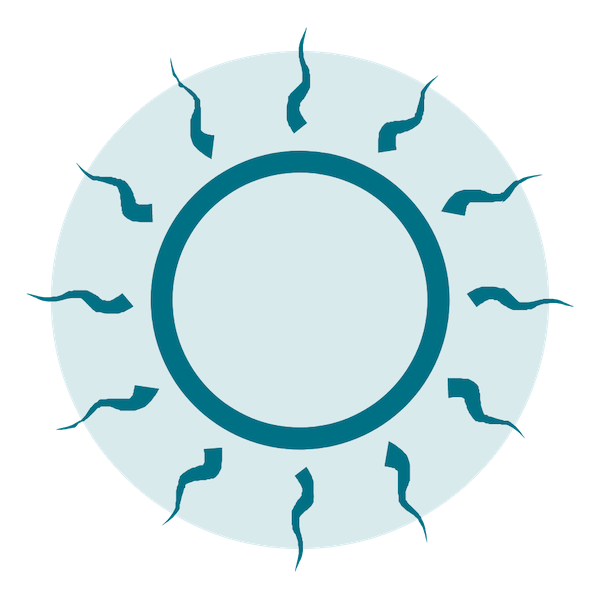 Best time to visit
Greece is one of the sunniest places in the world and while this is a good thing, it can get extremely hot during the summer. Also, the months of July and August are the busiest of the season, with large crowds of tourists and higher prices. The weather is perfectly nice during the months of May, June, September and October. The tourism industry is almost closed off during the winter, but there are still places to see and things to do in Greece. For example, you could visit Athens and explore its museums.
Learn a few common words and phrases like "Hello" or "Thank You" in Greek.
Try the delicious traditional dishes, which are very healthy and fresh.
Greek people are very friendly and informal, usually very easy to get along with.
On Sundays, most businesses and shops are closed, so do like the locals do and relax.
Accept an honest invitation to lunch or dinner in someone's home. It is customary to bring a small gift as a token of appreciation.
Don't spend too much time in the sun without protection, especially around noon.
While Greece is a safe destination, there are still situations where caution is advised.
Bargaining is not a common practice in Greece, so don't try to get lower prices.
In Greece everything works at a slower pace. Don't get annoyed by it because it's part of the lifestyle.
Greeks take politics and football extremely serious, so don't get into heated conversations about these topics.
Don't raise your whole hand in front of someone (mountza), because it's considered a rude gesture in Greece. This gesture is only used in heated arguments.
Ferries
Ferries are great to travel from one island to another and not only. To travel from Athens to other ports in Greece, you can use the extensive ferry transport system. Its reliability and schedule are often dictated by the weather. When the seas are rough, the ferries will not leave port. Ferries' schedule also depends on the destination and the season. Smaller islands have less frequent connections. If you are traveling from the mainland to islands like Corfu, Zakynthos, Thassos and others during the tourist season, there are several ferries each day. Some ferries can even transport cars. For more info about schedules and routes, click here. Ferry prices start at 10-15 EUR but can go up to 60 EUR, depending on the distance traveled.
Trains
The railway system has been neglected for many decades and it doesn't have good connections. In the past few years, a few improvements were made but I still don't recommend choosing the train. It's a good choice only if you plan to travel between Athens and major cities like Thessaloniki or Corinth and several other routes, but for most places, the best alternative are buses.
Buses
For the mainland Greece, buses connect most towns and even the remote villages. It's a cheap and relatively comfortable option. The national network of buses is known as KTEL and has a good coverage throughout the country, offering affordable routes. Expect to pay somewhere around 5 EUR per 100 kilometres.
Airplanes
The best way to reach the further islands like Rhodes or Crete is by airplane and there are plenty of connections from Athens and other cities during the tourist season. The most popular domestic airline is Aegean Airlines, with several other low-cost carriers flying to popular destinations. To save money, book your tickets a few months in advance.
Gyros and Souvlaki – Greeks love grilled meat and there are no other dishes more popular than the gyros and souvlaki. You can find these at every tavern and restaurant, but also at street kiosks. These delicious Greek fast food dishes are made with pork, lamb or chicken, vegetables and spices, as well as the all-time favorite tzatziki sauce.
Moussaka – This type of dish can be found throughout the region, but nowhere else is as popular as in Greece. The traditional moussaka dish is made with sautéed eggplant, minced lamb meat, tomato, onion, garlic and spices, as well as a topping of cheese.
Avgolemono – The silky smooth Greek chicken soup is a traditional dish and comfort food, made with chicken broth and shredded meat, rice, vegetables and spices. The unique ingredient is the avgolemono (egg and lemon) sauce that gives it a distinct taste and feel.
Baklava – This insanely sweet Greek dessert can be found anywhere in the country and beyond, yet the traditional recipe is made in Greek taverns and includes butter, sugar and nuts. Afterward, the sweet honey syrup is poured over the thin and crispy layers of filo.
Greek Salad – The fresh Greek salad is popular throughout the world. Refreshing and energising, this salad is made with fresh tomatoes, cucumbers, onions, olives and feta cheese, dressed with salt, oregano, pepper and olive oil.
There are countless options for accommodation in Greece, from the most luxurious hotels to homely guesthouses. If you like camping, you can also find many campings on most of the islands. When it comes to prices, you can find something for your budget easily.
I recommend using Booking.com. You can set your budget and easily search for accommodation that caters to your needs and expectations.
Greece – top tourist attractions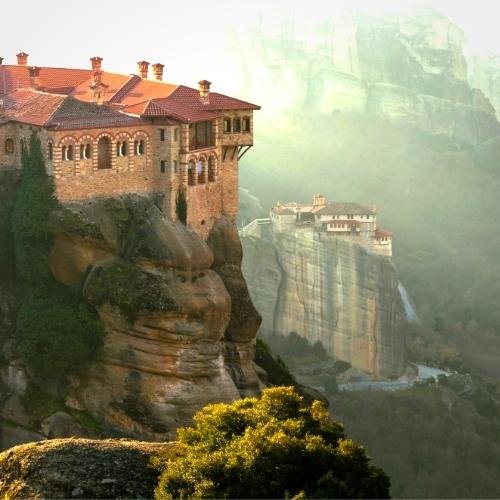 Meteora
The landscape of Meteora in central Greece is truly unique. The old Orthodox monasteries built on top of huge rocks are breathtaking. Meteora's massive pillars have been a refuge for monks who built here an impressive complex and pilgrimage site. You can visit it as a day trip from Thessaloniki.
Crete
Caressed by the sun and the waters of the Mediterranean, Crete is an idyllic island that offers the perfect combination of wonderful nature and ancient history. There are plenty things to see in Crete such as the Palace of Knossos, the gorges of Samara or the Balos Lagoon.
Halkidiki
One of the most popular destinations in Greece, Halkidiki is a large peninsula with three main branches jutting into the Aegean Sea. There are many things to see and do here. From the pristine beaches to the imposing Mount Athos and its legendary monasteries, Halkidiki has a lot to offer.
Santorini
Among the most beautiful islands on Earth, Santorini is a must-see. Famous for its iconic whitewashed villages hanging dramatically on the slopes of the caldera, Santorini is an idyllic destination. Its unique landscape was shaped by a volcanic eruption many centuries ago. Book a cruise to the hot springs for an unforgettable experience!
Mykonos
Known for its vibrant and carefree lifestyle and nightlife, Mykonos is mostly popular among party-loving travelers. Apart from the beach bars and clubs that seem to never close, Mykonos is also home to excellent beaches, beautiful traditional villages and its iconic white windmills rising on the cliffs. Take a day trip to Delos to visit an incredible archaeological site!
Corfu
One of the most romantic destinations, Corfu has a mix of natural and cultural sights that will make your trip unforgettable. From the lovely Corfu Town with its old town, fortress and museums, to the enchanting Achilleion Palace built by Austrian empress Sisi, Corfu is spectacular. I recommend taking a day trip to Paxos and the Blue Caves.
Zakynthos
Home to one of the most famous and beautiful beaches in the world, Zakynthos is a stunning destination. Like most Greek islands, it features excellent beaches like Navagio, Agios Nikolaos or Alikes, with golden sands and clear blue water.
Milos
The volcanic island Milos is located in the Aegean Sea and is one of the less known destinations in Greece. With mesmerizing white sand and lava rock beaches and dramatic looking landscapes, Milos has a unique charm. The best way to explore the island is with a sailing cruise. Sit back and enjoy the views!
With many tourist destinations, you'll easily find a place suited for your budget in Greece. If you want to save money, plan your trip in late spring or early autumn. Also, keep in mind that islands like Santorini and Mykonos are much more expensive.
To give you an idea about what to expect in Greece, budget-wise, see the table below.
| Range | Accomodation | Food | Transportation | Attractions | Total |
| --- | --- | --- | --- | --- | --- |
| Low Budget | $15-$30 | $15 | $10 | $15 | $55-$70 |
| Mid-Range | $50 | $30 | $20 | $30 | $130 |
| Luxury | $150 | $60 | $50 | $50 | $310 |
| Expense | Low Budget | Mid Budget | Luxury |
| --- | --- | --- | --- |
| Accomodation | $15-$30 | $50 | $150 |
| Food | $15 | $30 | $60 |
| Transportation | $10 | $20 | $50 |
| Attractions | $15 | $30 | $50 |
| Total | $55-$70 | $130 | $310 |
Avoid the most famous and popular destinations. Choose off-the-beaten-path islands that are equally beautiful but less expensive.
Book overnight ferries. They will save you a night of accommodation.
The seaside resorts along the coast are a lot cheaper than ones located on islands.
Book plane tickets and accommodation well in advance.
Choose to travel during the late spring or early autumn, when prices are lower.
There are plenty of wonderful traditional Greek taverns that serve delicious food at low prices.
10 Cool Facts about Greece
1. Greece has over 6000 islands, but only 277 of them are inhabited.
2. The official name of Greece is the Hellenic Republic, also known as Hellas or Ellada.
3. Greece is the first democracy in the world, dating back to the 5th century B.C.
4. Greece's coastline is 16,000 kilometers long and it's blessed with about 300 days of sunshine each year.
5. There are more archaeological museums in Greece than anywhere else in the world.
6. The island of Ikaria is one of the world's Blue Zones. People here live very long lives.
7. The number of tourists arriving each summer in Greece is equal to the country's population x 2.
8. The first philosopher and the first historians of the known ancient world were Greek.
9. About 80% of the surface of Greece is covered by mountains.
10. The Greek alphabet is the oldest one in the world and it's still used.
When planning for your trip to Greece, don't forget about travel insurance! You never know what might happen and it's best to be safe than sorry. Use the box below to get a quote for a travel insurance that best fits your needs.
What to pack for Greece – must-have items