If you're planning a trip to Tokyo, you have to add Harajuku on your itinerary! This trendy neighborhood in Tokyo is perfect for those who want to go on a shopping spree and learn more about the pop culture.
Harajuku district is full of fashion stores, weird food restaurants, souvenirs shops, and themed cafes waiting for you to discover them. The most famous street in the district is Takeshita Street. I recommend planning a few hours to explore this famous Tokyo street.
If you're looking for the top things to do in Harajuku, you're in the right place. In this blog post, I'll cover everything you need to know about this major Tokyo tourist attraction. Let's begin with learning a few things about Harajuku's history.
What you need to know about Harajuku before visiting
Harajuku is a district in Shibuya, Tokyo and it attracts millions of tourists each year. People come here to relax, eat cute ice-cream and hopefully see some Harajuku girls. You have to visit it, even if you only have one day in Tokyo.
No time to read now? Pin it for later!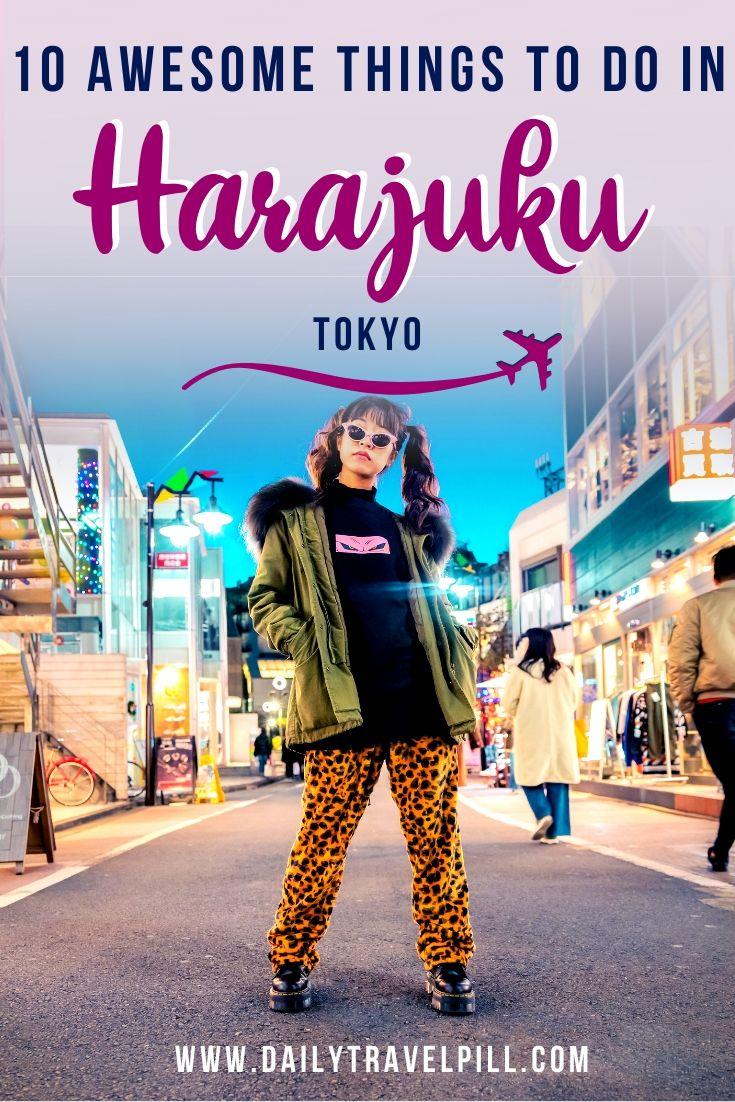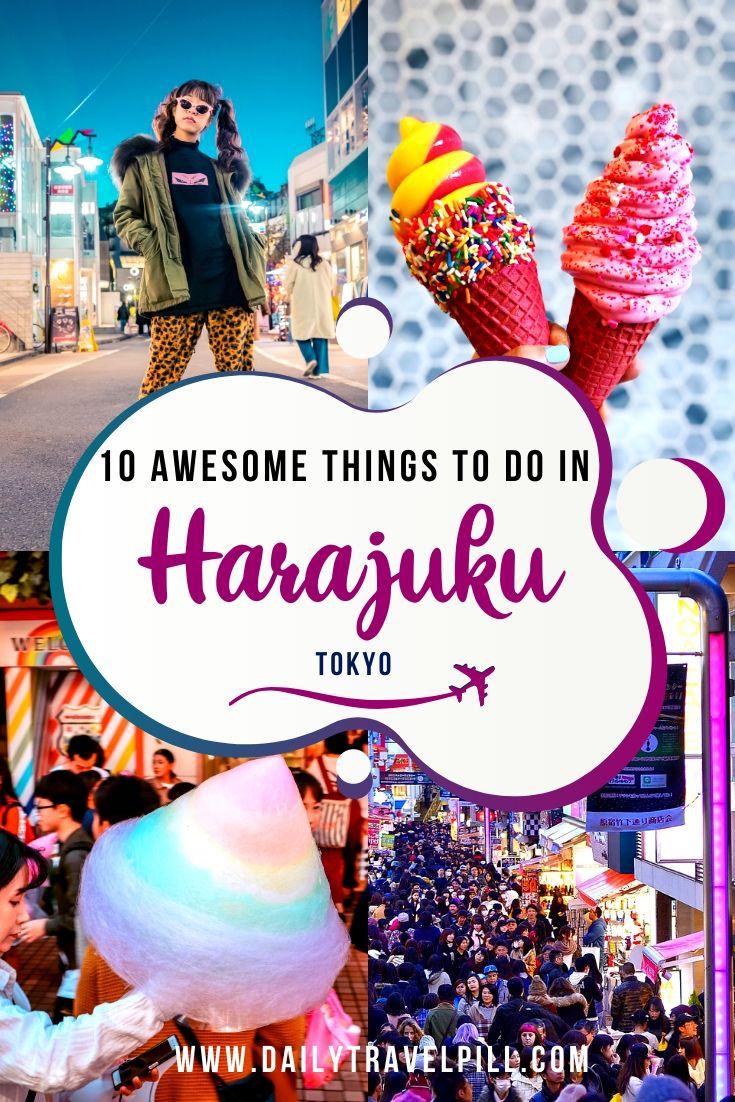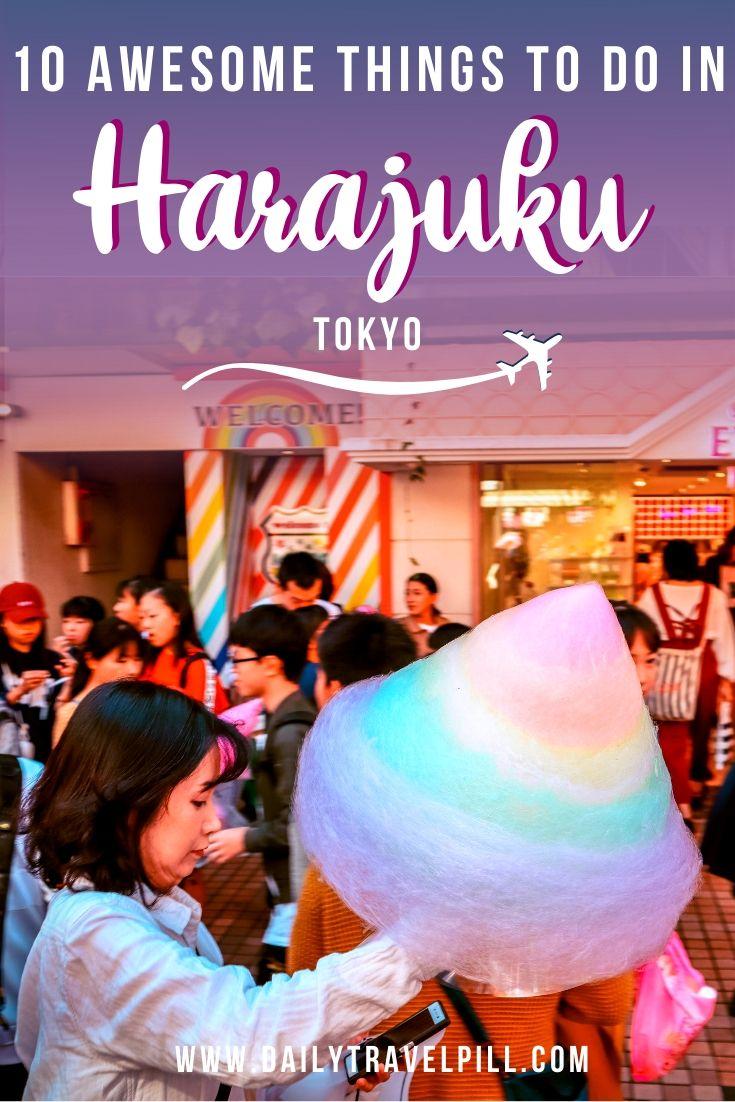 The Harajuku fashion district in Tokyo is a place where both teenagers and adults express themselves through their unique outfits. The Harajuku style is hard to pass unnoticed. You can't really define it because it has many forms and variations.
However, it is characterized by customized clothing and accessories, colorful combinations, all morphing into a unique look. Trust me, when you'll you see somebody dressed in Harajuku style, you'll know it.
-> Planning to spend more time in Japan? Read this itinerary!
All in all, apart from being a famous district, Harajuku is also a fashion style embraced by many Japanese teenagers. Now let's talk about what you can do in Harajuku.
-> Other AWESOME things to do in Tokyo:
10 INCREDIBLE things to do in Harajuku
1. Take a stroll on Takeshita Street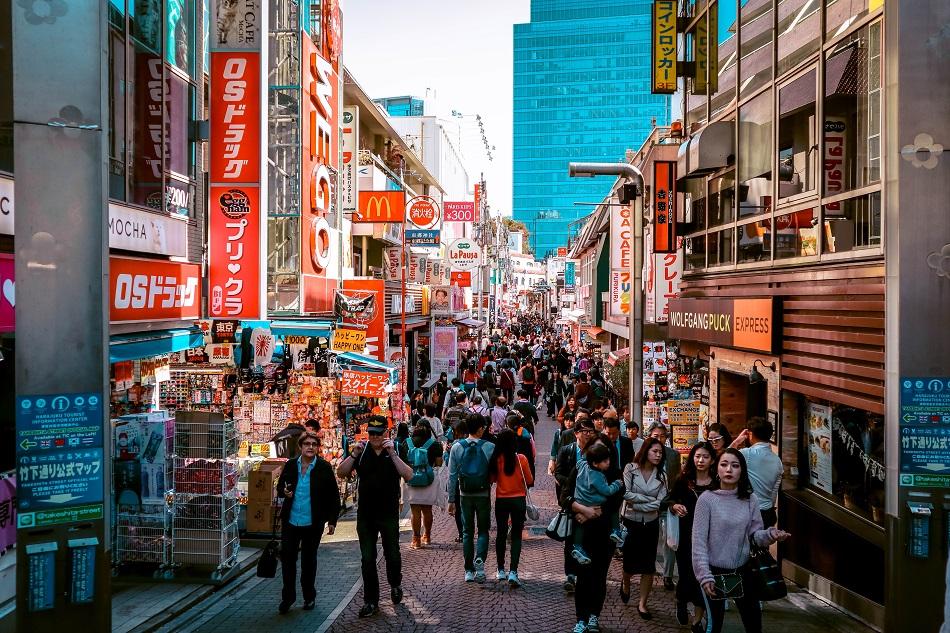 This is the most famous street in the district. It has countless shops selling fashion items, accessories, and food. Keep in mind that Takeshita Street is pretty busy but it's definitely an experience itself.
Take your time to explore the shops and buy some awesome souvenirs. While you're here, don't forget to try the delicious Harajuku street food but more about that in the section below.
2. Try the Harajuku street food
For the cutest and tastiest gelato head to Eiswelt Gelato. This animal-shaped ice-cream will steal your heart. For some rainbow cotton candy in Harajuku, head to Momi and Toy.
Also, make sure to try the crepes! There are many crepes shops and they are all delicious! The street food in Harajuku is not only tasty but it looks amazing too.
3. Be amazed by the Tokyu Plaza
One of the top things to see in Harajuku is the Tokyu Plaza. This shopping mall is the perfect place for fashion addicts and photography enthusiasts alike. The Tokyu Plaza is among the most Instagrammable places in Tokyo and it attracts countless tourists daily.
With brands like Emporio Armani, Pandora and tens of other local brands, Tokyu Plaza is the place to go if you want to follow the latest fashion trends. If you have time, head to the Toy Forest on the rooftop of Tokyu Plaza and refresh yourself after a long and tiring day of shopping.
4. Admire the Harajuku street fashion
Okay, Harajuku is a huge tourist attraction in Tokyo but that doesn't mean that locals don't visit it too. Harajuku street fashion is insane and taking a walk on the streets around the district will be a very interesting experience.
I like when people express themselves through clothing and accessories, and this is exactly what you'll see here. The Harajuku street style is simply amazing. If you want, you can buy some Harajuku accessories and clothes from the stores around the district.
5. Relax at one of the cat cafes in Harajuku
Cat Cafe Mocha on Takeshita Street is a popular location for those who have a coffee while enjoying the company of a cute cat. The cats are well taken care of and they are eager for attention.
Fun fact – the first cat cafe was opened in 1998 in Taiwan. Although the origin of the cat cafes is in Taiwan, the concept soon started to spread all around Japan.
6. Make a stop at the Oriental Bazaar
If you're looking for souvenirs, this is the places to go. Oriental Bazaar is a very popular shop among tourists looking for typical Japanese souvenirs. Here you can find all kinds of items such as kimonos, chopsticks, lamps or samurai items.
The shop is huge and I encourage you to explore all three floors. You never know what you'll find in this souvenir maze.
7. Visit Meiji Shrine
Dedicated to the spirits of Emperor Meiji and his consort Empress Shoken, the Meiji Shrine was opened in 1920. Although the shrine was destroyed during the Second World War, it has been rebuilt shortly after.
At the entrance of the shrine grounds, stands a tall torii gate. After you enter the gate, the hustle and bustle of Tokyo will be replaced by a tranquil forest.
8. Explore the Yoyogi Park
Located next to Meiji Shrine, Yoyogi Park is a great place to relax and escape the traffic and noise of Tokyo. Head for a walk, enjoy a picnic or simply admire the nature. You can do all these things at the beautiful Yoyogi Park in Tokyo.
9. Be amazed by the Kawaii Monster Cafe
If you're wondering what to do in Harajuku, visit the incredible Kawaii Monster Cafe. This is not an ordinary cafe. With themed food and incredible decor, this cafe is one of a kind.
Kawaii Monster Cafe is the perfect place to go if you want to experience something different and have a taste of Japan's diverse culture.
10. Explore the Harajuku Takeshita Street at night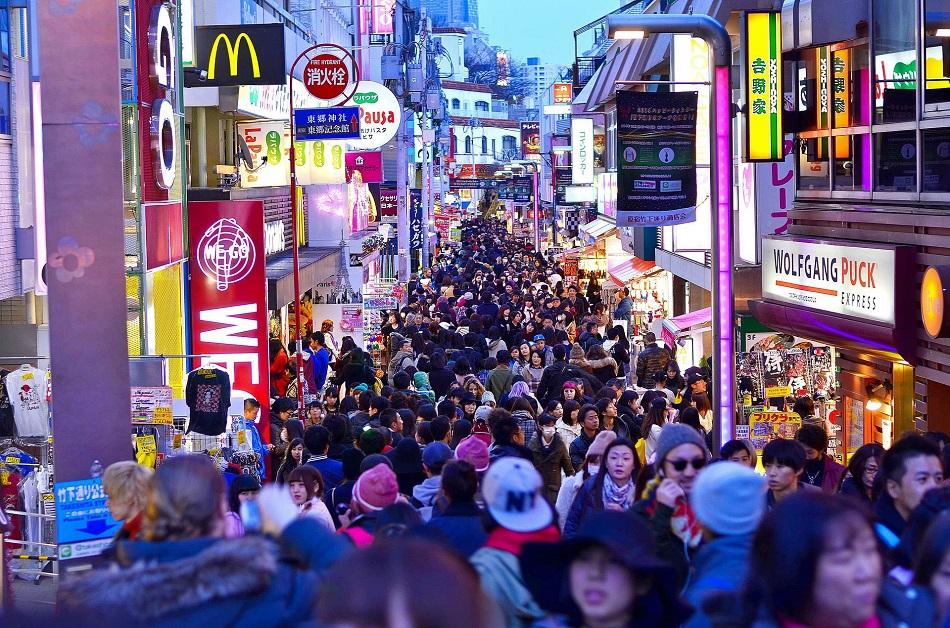 This list wouldn't be complete without this recommendation. If you have enough time to spend in Tokyo, make sure to also visit the Takeshita Street in Harajuku at night. The vibe of the street is totally different and the colorful lights are truly overwhelming.
Where to stay in Tokyo
Finding a good-value-for-money accommodation in Tokyo can be challenging. I've been searching for the best hotels in the city, suitable for any budget. See my recommendations below.
Budget – Emblem Hostel – good location, gym, clean rooms, access to train/ subway
Mid Budget – Hotel Rex – excellent location, included breakfast, modern & spacious rooms, awesome amenities
Luxury – Ascot Tokyo – excellent location, beautiful pool, spacious & luxurious rooms, excellent staff, great value for money
Tokyo is an amazing city and I'm sure you'll have a great time. Visiting the cool neighborhood of Harajuku should be on your itinerary together with the incredible Tokyo Cat Shrine. Are you ready to explore and go shopping in Harajuku?
Let me know if you have any questions in the comments section below.
May the travel bug bite you!

Disclosure: Please note that this post may contain affiliate links. If you make a purchase through these links, I will earn a small commission at no extra cost to you. I only recommend companies and products that I trust and the income goes to keeping this website running. Thanks!