I grew up with Pokemon cartoons and collectibles. Between me and Pikachu was love at first sight and even now, as an adult, I still am a Pokemon fan.
I just couldn't visit Japan without stopping at the Pokemon Center. I've been to both Osaka Pokemon Center and Pokemon Center Mega Tokyo and in this post I'm going to share with you everything you need to know before visiting the Tokyo Pokecenter.
Tokyo is a big city, with many tourist attractions. It's hard to see everything, especially if you're only staying a few days. However, a visit to the Pokemon Shop in Tokyo is a must if you're a fan. Release your inner child and step into the fantasy land.
More AWESOME things to do in Tokyo:
1. About Tokyo Pokecenter
I know that everyone's gone crazy over the famous Pokemon Go game but the Japanese really took it to the next level. When you'll see large groups of people on the street standing and staring at their phones, they're playing Pokemon Go.
People on lunch breaks, parents with small children and even elderly people all play Pokemon Go. It's quite fascinating to see how these cute characters stole everyone's hearts.
No time to read now? Pin it for later!
A visit to this store is a once-in-a-lifetime experience if you're a Pokemon fan. Stepping inside feels like stepping inside a fantasy land.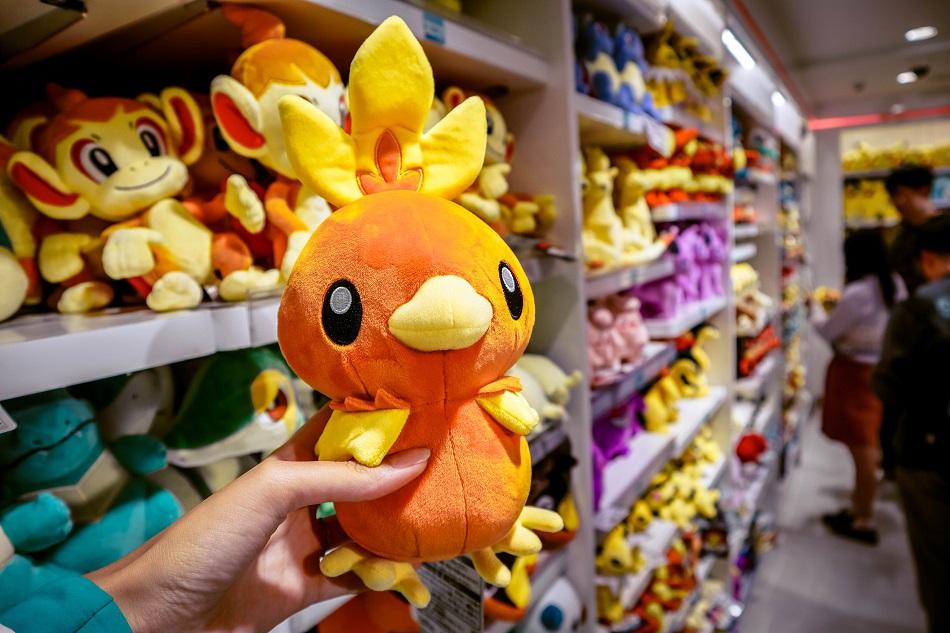 The Pokemon Mega Store in Tokyo is full of collectibles, plush toys, accessories and clothes. The shop is quite big and you'll need at least one hour to explore it all. Get lost through the shelves and find awesome poke-balls and hundreds of other Pokemon-themed items.
-> Planning to explore more of Japan? Check out this awesome itinerary!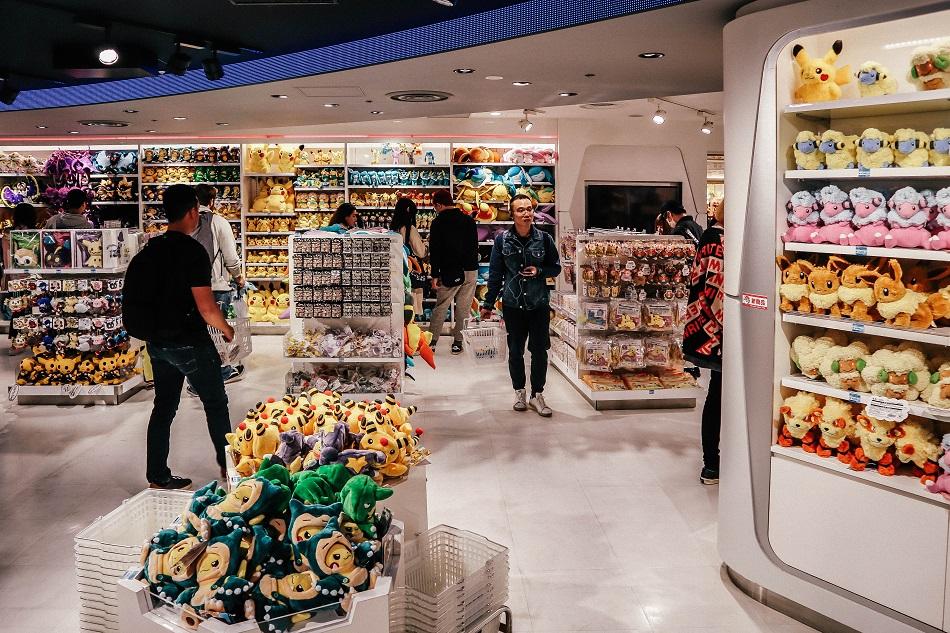 I have to admit that after visiting the Pokemon Center in Osaka, the one in Tokyo didn't surprise me as much because the store's layout and merchandise are quite similar.
However, one thing that I've noticed is that the prices in Tokyo are slightly higher. Therefore, if you also plan to visit Osaka and want to buy lots of stuff, I recommend skipping the Tokyo Pokemon Center.
Things you can buy at Pokemon Mega Store Tokyo
No matter which is your favorite character, you'll find the corresponding plush toy. There are also pens, notebooks, backpacks, t-shirts, and figurines, all Pokemon-themed.
I recommend setting a budget before heading to the Pokemon Center or you'll end up buying the entire store. The products are all really qualitative and have a premium feel.
Other activities
At the entrance of the store, you'll find Pokemon electronic games. For just a few dollars you can play with your favorite characters.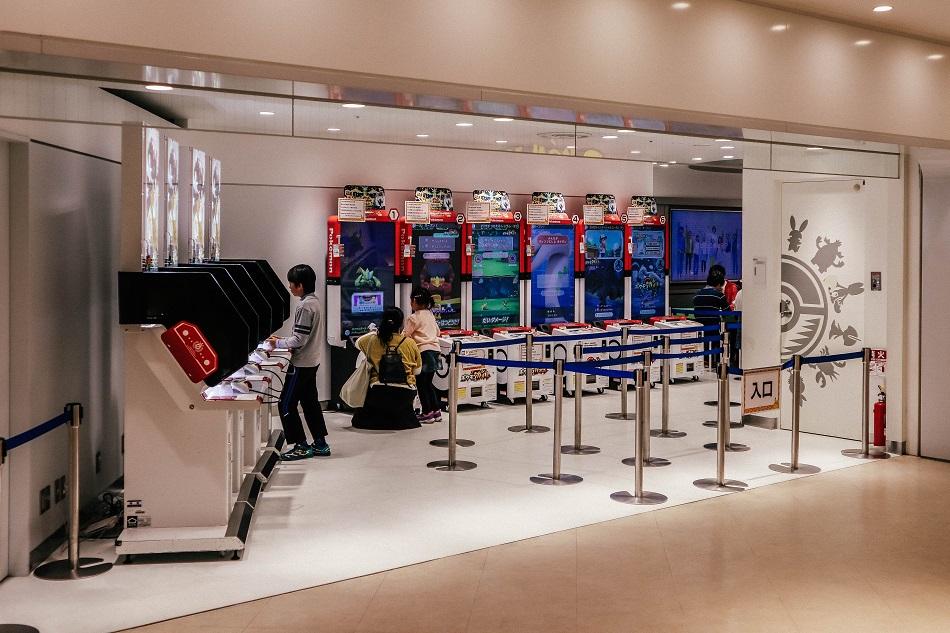 There is also a specially designated area where you can play Pokemon card games. Even though you'll see mostly locals playing, you can give it a try.
Don't be surprised to see people trying to exchange Pokemons on Pokemon Go. The Japanese are really passionate about the mobile game and they want to collect all the characters.
Opening hours
The Pokemon Center in Tokyo is opened every day, from 10 am to 8 pm. For more awesome things to do in Tokyo, click here.
2. Tokyo Pokemon Center Mega Location
The Tokyo Pokecenter is located near Ikebukuro Station. From there, you'll have to walk for another 10 minutes to reach it. The easiest and cheapest way to get to it is by local transport but you can take a taxi too.
Good to know – Getting around Tokyo by subway is extremely fast and convenient. With a Subway Pass you'll get unlimited rides in the city.
3. Where to stay in Tokyo
Tokyo is a big city and finding the perfect accommodation can be challenging. I've been searching for the best hotels in Tokyo, for every budget. If you're looking for a good value-for money hotel, here are my recommendations:
Budget – Emblem Hostel – good location, gym, clean rooms, access to train/ subway
Mid Budget – Hotel Rex – excellent location, included breakfast, modern & spacious rooms, awesome amenities
Luxury – Ascot Tokyo – excellent location, beautiful pool, spacious & luxurious rooms, excellent staff, great value-for-money
I am sure that you'll love the Pokemon Center Mega in Tokyo. It's a place where all the Pokemon fans come together and re-live a part of their childhood. I absolutely loved it and got myself a few souvenirs.
If you have any questions, don't hesitate to let me know in the comments section below. Pokemon. Gotta catch 'em all!
May the travel bug bite you!

Disclosure: Please note that this post may contain affiliate links. If you make a purchase through these links, I will earn a small commission at no extra cost to you. I only recommend companies and products that I trust and the income goes to keeping this website running. Thanks!