After living in Bali for a few months, I've decided that it's time to backpack through Java Island. I've heard so many things about this island, but all everybody talked about was hiking Bromo and Ijen.
I wanted to explore more of this beautiful island so I decided to start my journey in Jakarta and make my way back to Bali, basically exploring all of Java.
I spent a few days in Semarang, where I discovered the incredible Rainbow Village, I spent a few days in Yogyakarta exploring Borobudur and Prambanan and then I headed to Malang where I explored another Rainbow Village and visited the incredible Tumpak Sewu Waterfall.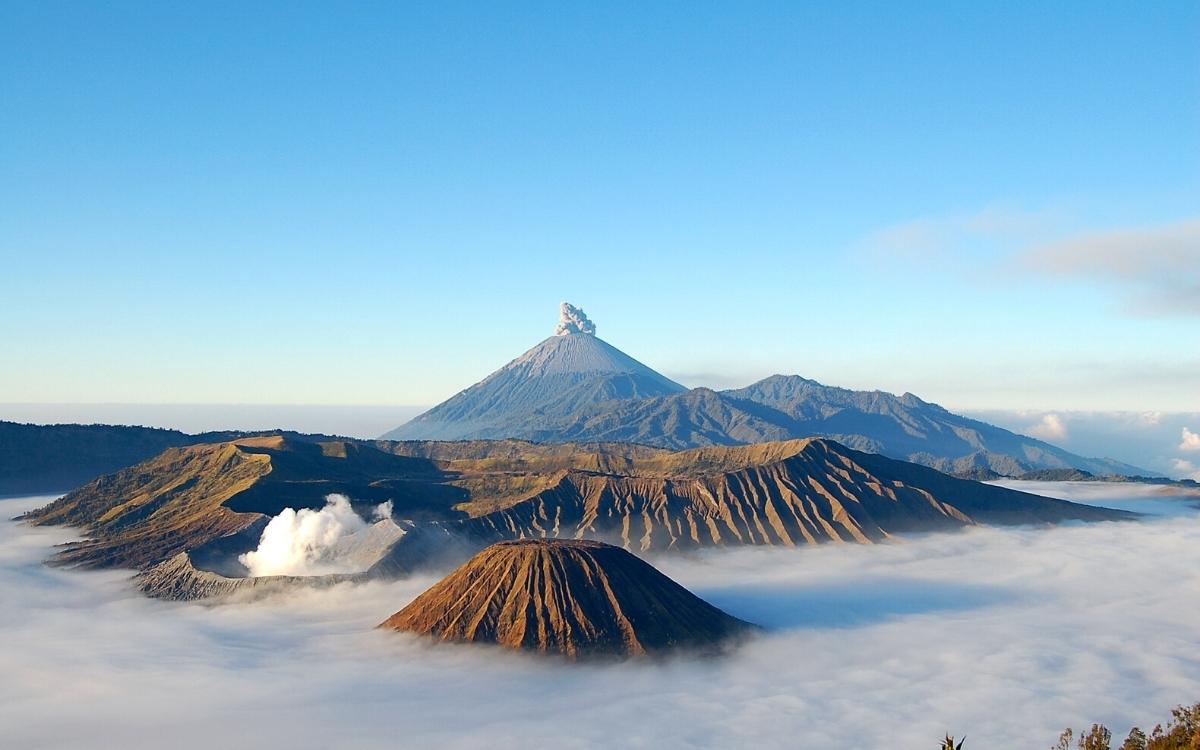 Java is an island with countless natural wonders, historical sites and beautiful cities. If you're planning to backpack in Java, you need to read this guide. I've included 11 important pieces of advice that will make your journey easier.
Backpacking in Java – 11 things you need to know
1. Tipping in Java
Tipping in Java is not customary, but expected. When you're taking a guided tour or when eating at restaurants, tipping is expected. Don't worry, you don't have to tip too much.
When eating at restaurants, IDR 10 K is enough. If you're planning to hire a driver for a day, consider tipping IDR 40 K – 60 K at the end of your tour.
Don't feel pressured to always tip. While backpacking in Java, I only tipped when the services were great. The Javanese people are super-friendly and they'll do everything in their power to make you feel welcomed on their beautiful island.
2. Don't eat in public during Ramadan
I visited Java during Ramadan and even though I'm not Muslim, I tried to respect as much as possible the local customs. During Ramadan, the Muslim people don't eat or drink during the day (starting with the sunrise and ending with the sunset).
Don't worry, restaurants and supermarkets are open. Not everyone respects these customs. Moreover, pregnant women or people with health problems are exempted from fasting.
If you want to eat something or drink water, don't do it in public. Try to find a place with no people around. If you want to go to restaurants, you can without any problems.
3. Be prepared for long journeys
Traveling from Jakarta to Yogyakarta or from Yogyakarta to Surabaya takes quite a long time. While backpacking in Java, I used trains a lot. They're comfortable and cheap and most often than not, they have ACs.
For example, to get from Jakarta to Yogyakarta by train takes around 8 hours. After all, Java is one of the biggest islands in Indonesia and the most populated one.
Tip – Try to book your train ticket at least one day in advance, especially during national holidays. You can buy your tickets from the train station.
Of course, if you have money to spare, the fastest way to travel between cities in Java is by plane. A flight from Jakarta to Yogyakarta takes only one hour and costs around $40 (prices may vary depending on the time of the year). I always use this website to search for the cheapest fares.
No time to read now? Pin it for later!
4. Always bring cash with you
Most big hotels and popular restaurants accept payments by card, but smaller businesses only accept cash. As a backpacker in Java, always bring some cash with you. Maybe you want to buy a nice souvenir from a local vendor or you want to eat some street-food.
Keep in mind that Indonesian ATMs charge a fee when withdrawing money (usually between $2 and $5). Try to withdraw larger amounts of money at once to avoid paying the fees multiple times. The withdrawing limit is usually set at IDR 2 million.
5. Get off-the-beaten path
Yogyakarta is a beautiful city but what about the nearby Timang Beach or Taman Gumuk Pasir? The Rainbow Village in Malang is fascinating, but just a short drive away from the city there are a few beautiful waterfalls and a beautiful tea plantation.
After exploring Java's bigger cities, step off-the-beaten-path and explore the island's outskirts. You'll discover beautiful beaches, hidden temples and majestic volcanoes.
Here are a few places you should add to your itinerary: Bogor, Dieng Plateau, Ujung Genteng, Karimunjawa and many others!
6. Install Go-Jek App on your phone
I wish Go-Jek was available world-wide but unfortunately it only works in Indonesia. It's a combination between Uber and a food-delivery app. You can use it to call a taxi, to order food from local restaurants and warungs or to order groceries.
I'm sure that while backpacking in Java you'll need this app at least once so make sure to install it on your phone!
7. Visit the UNESCO Heritage Sites
You can't backpack in Java without stopping at two of the most famous UNESCO Heritage Sites on the island – Borobudur Temple and Prambanan Temple. I recommend seeing the sunrise at Borobudur – you can read everything about it in my guide, and admiring the sunset at Prambanan.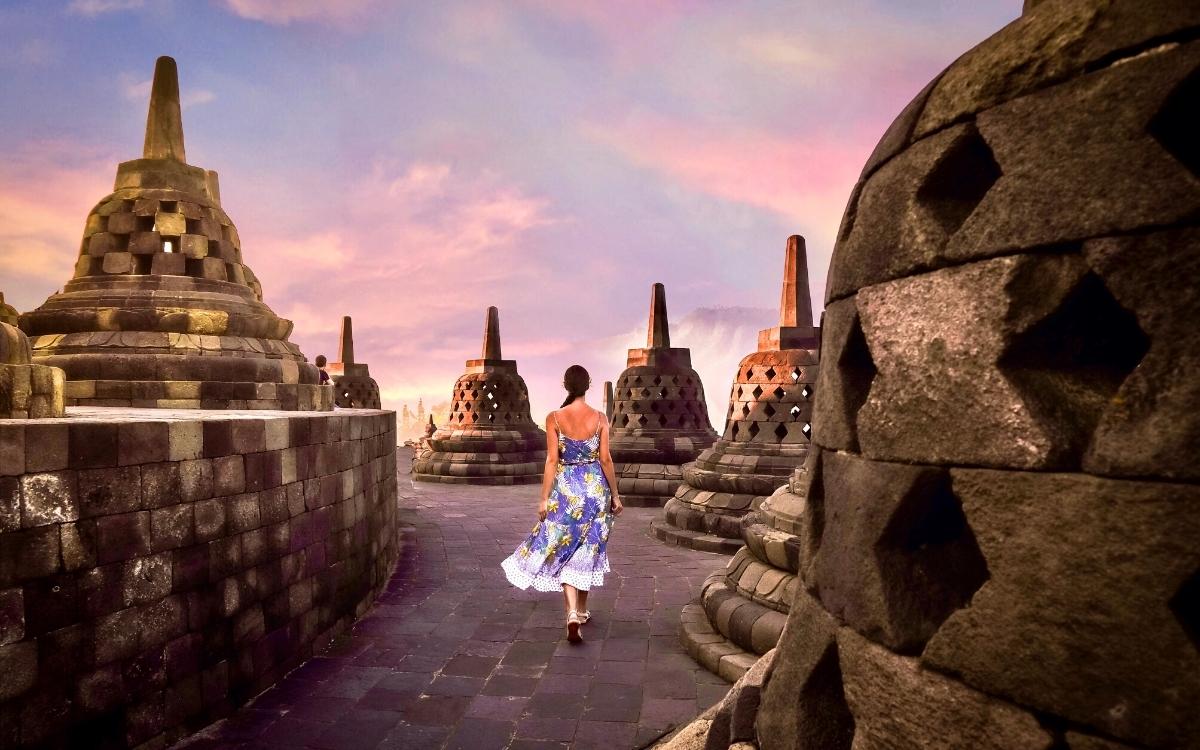 Good to know – the entrance fee to these temples is quite expensive (around $30), especially for a backpacker. You can save money by buying a combo ticket (Borobudur + Prambanan) for IDR 700 K or you can skip visiting Borobudur and watch the sunrise from a nearby hill called Punthuk Setumbu that offers great views of Borobudur Temple for an entrance fee of only IDR 50 K.
Both temples are spectacular but there are a few other UNESCO Heritage Sites in Java that are worth visiting. For example, the creation of batik has been listed as an intangible UNESCO cultural heritage. You can find plenty of batik classes in Yogyakarta, Malang or Jakarta.
8. Save money on food
The best way to save money on food when in Java is to avoid restaurants located in touristy areas. Instead, head to a local warung and try the delicious Javanese cuisine.
When in Yogyakarta try gudeg, a delicious jackfruit stew. Also, make sure to try Pecel – a salad of boiled vegetables with peanut sauce. The price for a meal at a local warung can be as low as $2 or IDR 30 K.
9. Rent motorbikes in the cities you visit
To save money and time, rent motorbikes to get around Java. Once you reach a new city, talk to your guest house's owner and rent a motorbike to explore the surroundings. Usually, the price is IDR 80 K per day.
If you don't know how to drive a motorbike, you can use the public transport although there aren't many connections with places located outside of big cities. Another alternative is to hire a driver with a car (prices start at IDR 300 K for 12 hours).
10. Dress conservatively
We're all used to Bali, an island with a local Hindu community. However, the rest of the country is Muslim. Keep in mind that locals dress conservatively in Java and even if they won't say anything to tourists, it's best to dress respectfully.
I recommend avoiding short pants or super-short skirts. When visiting temples, try and cover your knees with a scarf or a sarong.
11. Don't spend too much time in Jakarta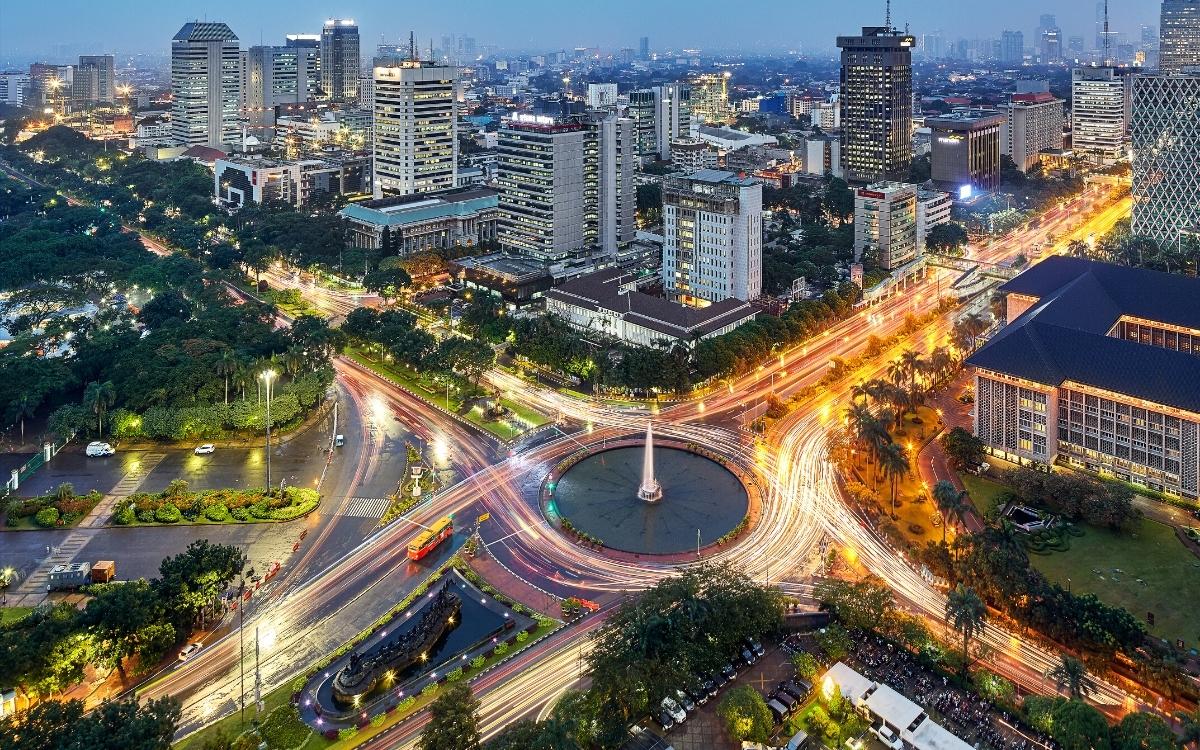 You might be tempted to spend many days in a big city like Jakarta. However, the beauty of Java lies in smaller cities and off-beat destinations. To really experience the local culture, head to more remote destinations and avoid spending more than 2 days in Jakarta.
How to find accommodation in Java
Over the years, I've tried countless booking platforms and I had some really bad experiences. However, there is one platform that I'm very satisfied with and I use it every time I travel to a new destination.
On Booking.com you'll find awesome hostels, guest houses and hotels for any budget. I recommend it if you're looking for a trustworthy website.
Final thoughts
Java is an incredible island and yet, not many international tourists visit it. It seems like Bali is and will always remain the most popular destination in Indonesia.
However, if you plan to visit Java, I hope that these backpacking tips & tricks helped you. Keep them in mind and you'll have an unforgettable time exploring Java.
If you want to find out more about traveling in Indonesia, check out my travel guide. It includes important information about transport, prices, how to save money and more!
May the travel bug bite you!
Disclosure: Please note that this post may contain affiliate links. If you make a purchase through these links, I will earn a small commission at no extra cost to you. I only recommend companies and products that I trust and the income goes to keeping this website running. Thanks!