So, you're planning a trip to Japan but don't know whether to visit Kyoto or Osaka? I am here to make your life easier and help you. While both cities are amazing, there are some differences between them.
In this blog post, I will compare Kyoto and Osaka based on the following criteria – transportation services, prices, tourist attractions, and accommodation.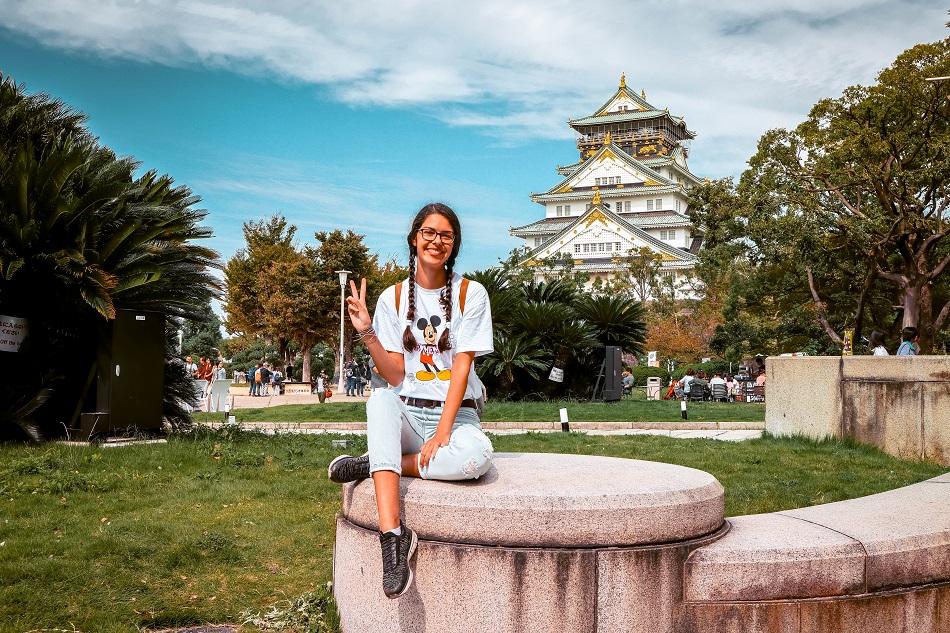 No matter which one you'll end up choosing, I'm sure that you'll have a great time in Japan. It's an amazing country with so much to offer in terms of culture, cuisine, and natural beauty.
Osaka or Kyoto? Which one do you choose?
How many days will you spend in Japan?
If you're spending at least 5 days in Japan, you can visit both Osaka and Kyoto. In this case, I recommend spending 3 days in Osaka (including a one-day trip to Nara) and 2 days in Kyoto.
Good to know: If you have the time to visit both cities, I recommend getting a Kansai Thru Pass and enjoy unlimited train, subway and bus rides in Osaka, Kyoto, and Nara. It's a great way to save some money!
If you have less than 5 days to spend in Japan, I'm afraid you'll have to choose between Osaka and Kyoto. I hope that my comparison Kyoto vs Osaka will help you make the right decision!
1. Transport
Good to know – If you plan to explore more of Japan, you can enjoy unlimited train rides with the JR Pass.
Japan is well-known around the world for its flawless transport system. Their trains are super-fast, the subway system is impeccable and the buses work great. However, there is one big difference between Osaka and Kyoto.
Being the second largest city in Japan, Osaka has 2 airports – Osaka International Airport (mostly used for domestic flights) and Kansai International Airport.
No time to read now? Pin it for later!
The bad news is that Kyoto doesn't have an airport. This means that most probably you'll be flying in Japan through the Kansai International Airport.
While public transport is great in both cities, only Osaka has airports. I guess this time the winner is Osaka!
2. Prices
Traveling to Japan on a budget is almost impossible. Japan is an expensive country, probably one of the most expensive ones in the world. Although Kyoto and Osaka are close to one another, the price differences are quite big.
Kyoto is a more touristy destination and a cultural melting pot. This is why accommodation and food tend to be more expensive here.
If you're on a budget, I highly recommend visiting Osaka. The city is a nice mix of culture, nightlife, and great food. In this guide, you'll find some awesome things to do in Osaka for free!
Also, to save even more money in Osaka I recommend getting an Osaka City Pass for 1 or 2 days which will grant you free access to attractions like Osaka Castle and Umeda Sky Building.
All in all, when it comes to prices, Osaka is more affordable.
3. Tourist attractions
In terms of culture, Kyoto wins but when it comes to nightlife and fun, Osaka is king. When choosing your favorite city, keep in mind that Kyoto is much busier than Osaka.
To help you decide, I will list below the top tourist attractions in each city.
-> Are you planning to explore more of Japan? Read this awesome itinerary!
Kyoto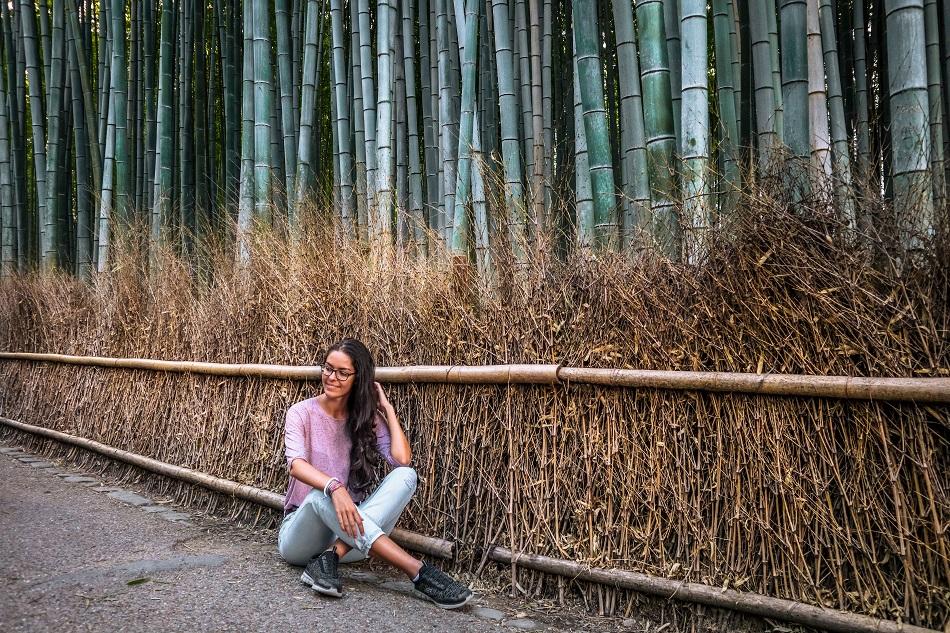 Incredible temples, endless shopping streets, and historical palaces are waiting for you in Japan's cultural capital – Kyoto. Let's see which are the top tourist attractions in this city.
the beautiful Fushimi Inari Shrine – known for its more than 1000 red torii gates, this shrine is one of the most visited locations in Kyoto. If you want to avoid the crowds, make sure to be there early in the morning.
the stunning Arashiyama Bamboo Forest – have you ever dreamed about walking through a bamboo forest? Now you have the chance to do this at the Arashiyama Bamboo Forest in Kyoto.
Nishiki Market & Temabashi Street – if you're a foodie or you're simply looking for some souvenirs, make sure to add Nishiki Market & Temabashi Street on your itinerary.
the incredible Yasaka Shrine – don't be surprised if you see locals dressed in kimonos taking photos at this shrine. It's a popular tourist attraction and a great photo-shoot location among both locals and foreigners.
the charming Gion – my biggest dream when I visited Kyoto was to see a geisha. I was lucky enough to see one in the beautiful district of Gion, the place where a part of the movie "Memoirs of a geisha" was filmed.
Good to know: You can easily take a day-trip tour from Osaka to Kyoto. Also, make sure to check out this 1-day itinerary of Kyoto.
Osaka
In Osaka, you'll find an interesting mix of cultural activities, modern architecture, and awesome nightlife. Osaka is a city of contrast and an awesome base for a few days. From Osaka, you can take a day trip to Nara Park (the city where deer roam free) or even Kyoto (click here for more details).
Below are the top tourist attractions in the city.
Universal Studios Japan – forget about all worries and spend a fun day at Universal Studios Japan. Feel the adrenaline rush through your veins and try the most exciting roller-coasters!
the famous Osaka Castle – for a stunning panoramic view over the city, climb to the top of the castle.
the beautiful Shitenno-Ji Temple –

built in the year 593, this is one of the oldest temples in Japan. Visiting Shitenno-Ji Temple is a great opportunity to learn more about Japan's culture while admiring the temple's beautiful architecture.

the Pokemon Center – One of the coolest places in Osaka is the Pokemon Center. Here you'll find stuffed toys and all kinds of Pokemon merchandise. It's a paradise for Pokemon fans!
the quirky Shinsekai –

this popular district was built to resemble both New York and Paris is one of the most visited places in Osaka. The main attraction in Shinsekai is the Tsutenkaku Tower.

the colorful Dotonbori –

be prepared for neon lights, lots of people, and cool restaurants. To fully enjoy Dotonbori, I recommend visiting it in the evening or during the night.
If you plan to visit Osaka on a budget, make sure to check out this guide. Also, I've written an awesome itinerary for one day in Osaka. Here is everything you need to know.
4. Accommodation
When it comes to accommodation options, you'll find plenty in both cities. However, as I've mentioned before, hotels in Kyoto tend to be a little more expensive than in Osaka.
I've been looking for the best hotels in both cities, for each budget. Below are my recommendations.
Kyoto
Luxury – Hotel Granvia – beautiful pool, incredible views, excellent location, comfortable & luxurious rooms, breakfast included
Mid Budget – Solaria Hotel Premier – excellent location, incredible architecture & views, clean & modern rooms, excellent facilities
Budget – Sanjo Okawa – good location, clean & spacious rooms, good WiFi, access to washing machine
Osaka
Budget – Rakuten Stay – good location, very clean rooms, beautiful design, excellent staff
Mid Budget – Hare Shin – traditional yet modern design, spacious rooms, good location, very clean
Luxury – Marriott Hotel – incredible views, excellent location, fitness center, clean & spacious rooms, excellent staff
5. Conclusion
Osaka or Kyoto? Well, you'll have to answer that question by yourself. It really depends on what you're interested in. If you're looking for culture and history then choose Kyoto. If you're looking for nightlife, clubs & fun, then choose Osaka.
Let me know in the comments section below which city you chose. Also, if you have any questions or remarks, let me know!
May the travel bug bite you!

Disclosure: Please note that this post may contain affiliate links. If you make a purchase through these links, I will earn a small commission at no extra cost to you. I only recommend companies and products that I trust and the income goes to keeping this website running. Thanks!