I spent one month in the Philippines, traveling around Palawan, Coron, Bohol, Siquijor, and Siargao. I visited many beaches, waterfalls, and natural wonders.
During my one and a half years in Asia, the Philippines was high on my bucket list. After backpacking through Thailand, Cambodia, Vietnam, Indonesia, and some other 9 countries, I had high expectations from the Philippines.
However, I realized that there are a bunch of reasons why you shouldn't visit the Philippines. Here they are!
1. There are too many gorgeous beaches to choose from
Who wants to travel to a place with thousands of quiet and serene beaches with crystal-clear water? Do you know anybody because I sure don't!
The beaches of El Nido are endless paradises of white sand, coconut trees, and jaw-dropping views towards other islands. Drinking a cocktail at one of the beach bars here while admiring the views sounds like a nightmare, doesn't it?
Also, if you don't like secluded beaches with no tourists in sight, definitely don't visit Siquijor. The beaches in Siquijor are not only untouched by mass tourism but they're also perfect for snorkeling!
2. Island hopping is super-tiring
Can you imagine taking the boat and venturing in the unknown for a whole day? You'll have to explore several islands, eat traditional food, and take lots of photos. It sounds super-tiring, doesn't it?
After a day of island-hopping in El Nido, I was exhausted but I had some pretty incredible memories. Island-hopping is a challenging activity but I loved it! In Bohol I explored three beautiful islands. One of them, called the Virgin Island, was just a stretch of sand with no vegetation or buildings.
3. The waterfalls are super-boring
Floating on a bamboo raft in the middle of the jungle, cliff jumping, or hanging on swing ropes sounds super-boring. Let me tell you this, I was so bored floating on this bamboo raft at Cambugahay Falls that I almost fell asleep. No joke.
At Dimiao Twin Falls in Bohol, I had the entire waterfall to myself. No tourists, no group tours, no noise. I almost forgot about my daily worries. How crazy is that?
4. The views are to die for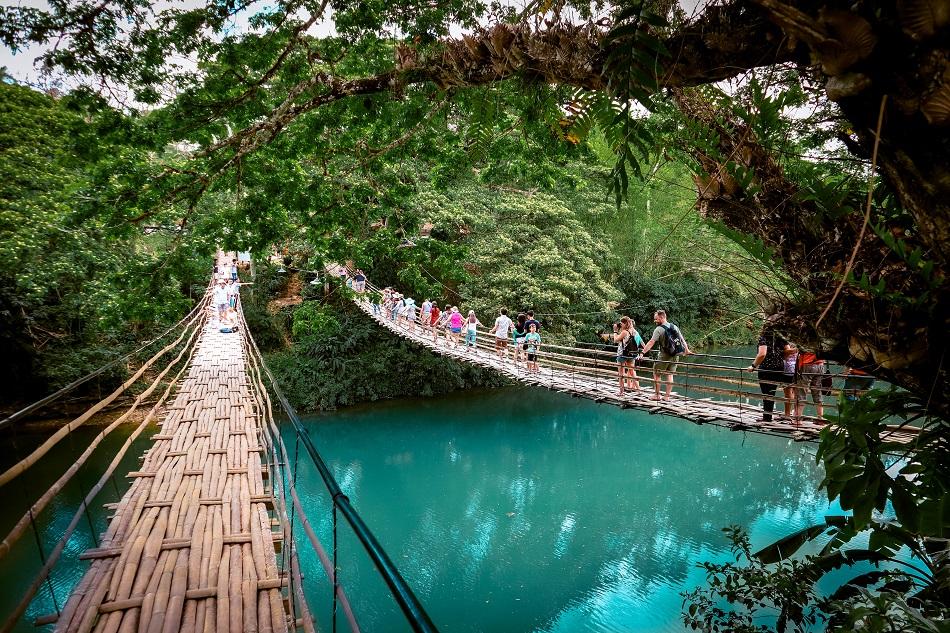 Can you imagine walking on a long, bamboo bridge hanging over a river surrounded by dense jungle? You can see this view at Bamboo Hanging Bridge in Bohol. But you can also see this view on your TV screen, right?
You can also watch a YouTube video about Coron and it will feel exactly the same as watching the views by yourself from the famous Mount Tapyas. You won't feel the wind, you won't have a 360 degree-view but these things are overrated.
5. Snorkeling can take your breath away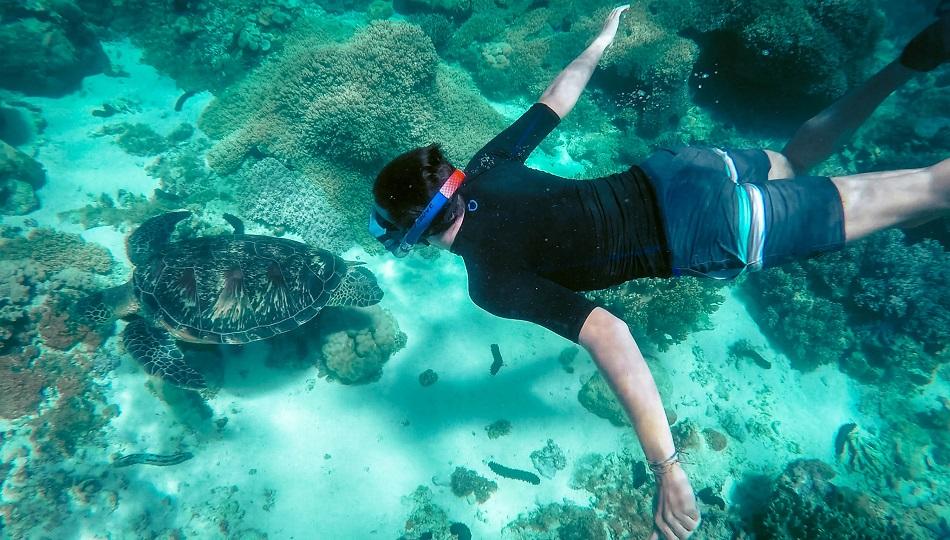 Who on earth would like to snorkel while being surrounded by colorful fish of all sizes? What if a turtle comes close to you and steals your selfie stick? Apo Island in the Philippines is known for being one of the best snorkeling places in the world.
Also, in the Philippines you can find snorkeling places like Tubod Beach in Siquijor where there are no tourists in sight. It's pretty intense to snorkel without having to bump into hundreds of tourists.
6. You'll fall in love with Tarsiers
The cute Tarsiers are the smallest primates in the world. What if you accidentally fall in love with one of them? Tarsiers are one of the main tourist attractions in Bohol and hundreds of people visit them daily.
Keep in mind that they are nocturnal animals they don't like sharp noises!
7. There are no natural wonders to see
Walking through a mangrove forest in Siquijor, exploring a man-made forest in Bohol, eating lunch on an island with tall, black limestone walls, or walking between the twin beaches of El Nido is boring.
Why would anyone want to see such majestic, breathtaking places totally baffles me!
8. The sunsets all look the same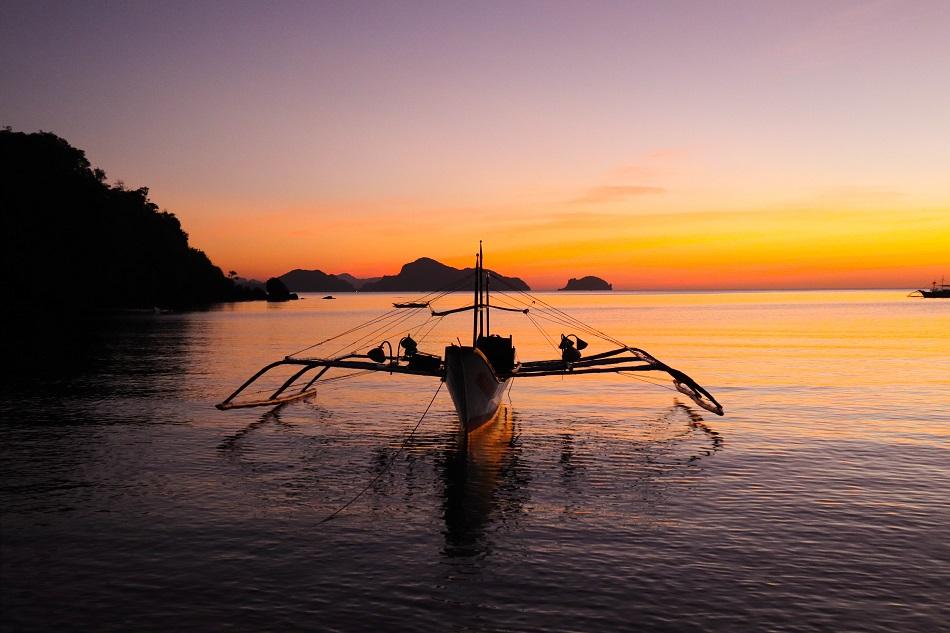 Have I mentioned that sunsets in the Philippines all look the same? You know, they look like an average sunset – pink and orange sky reflecting into the water, Banca boats sitting at the horizon, and palm trees casting their shadow on the sand.
There's nothing special about these sunsets and yet some people never miss them. You'll see people sitting on the beach, with a beer in their hand, gazing at the views. Weird.
9. The hills here are nothing like you've seen before
Have you ever heard about the Chocolate Hills? Wait, did anyone say chocolate? Well, I'm sorry to break this news to you – the Chocolate Hills aren't made out of chocolate but they do look like chocolate.
They have a unique shape, resembling a pyramid-shaped chocolate praline. While the exact number of hills is not known yet, it is estimated that about 1800 dome-shaped hills can be admired in Bohol.
10. You'll never want to leave this place!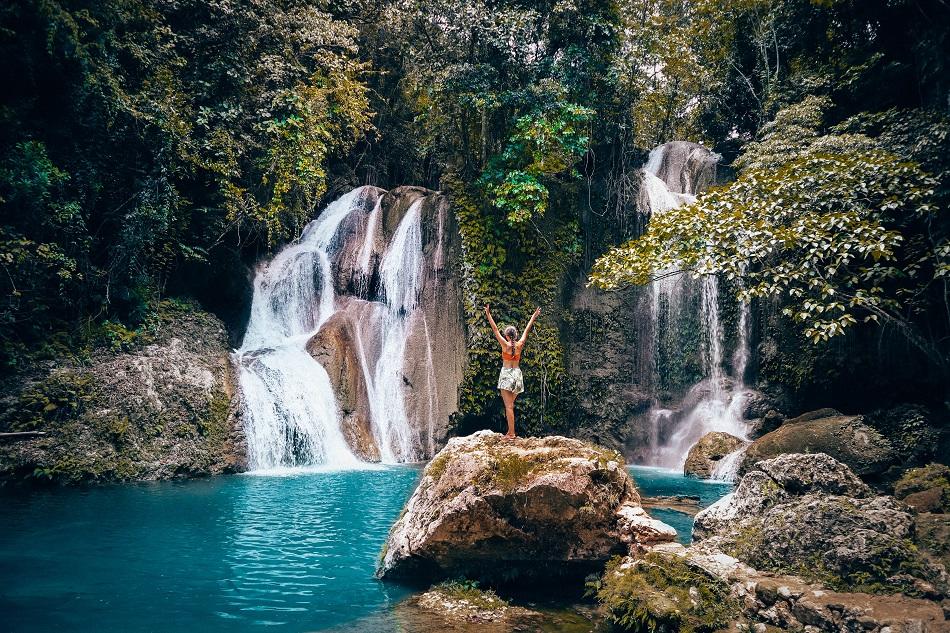 All jokes aside, the Philippines is one of my favorite countries! The views are nothing like I've seen before, the beaches are pristine and untouched, and the food is simply delicious.
Here are some of my favorite places. Make sure to add them to your itinerary!
May the travel bug bite you!
Pin it for later!
Disclosure: Please note that this post may contain affiliate links. If you make a purchase through these links, I will earn a small commission at no extra cost to you. I only recommend companies and products that I trust and the income goes to keeping this website running. Thanks!