It's been a few months since I last wrote in my virtual journal. Honestly, I felt like nobody wanted to hear about what I was doing in my daily life since travel was not a possibility due to the current pandemic. 2021 started the same as 2020 ended – no travel plans in sight, bad weather and a lot of pessimism.
Since the pandemic started, my life took a 180-degrees turn, from monthly trips to spending most of my time at home. However, the vaccine became available in Romania at the beginning of the year and I could see a ray of hope.
I jumped at the opportunity to get vaccinated. It felt like the only way to get back to normal. Soon after, a few borders started to open and I could see the light at the end of the tunnel!
In April, a local tourism agency contacted me and offered me a press trip to Antalya, Turkey. I couldn't believe that things were starting to move forward on a professional level. I accepted the invitation and in May, I hopped on a plane for the first time in one year and shortly after, I landed in Turkey, a country I've never visited before.
We stayed in 3 amazing hotels (Ng Phaselis Bay, The Land of Legends and Spice Hotel and Spa) and, for one week, it felt like life was back to normal. I enjoyed this trip to the fullest. I loved the places I visited, the views, and the feeling that this year was going to be better than the last one.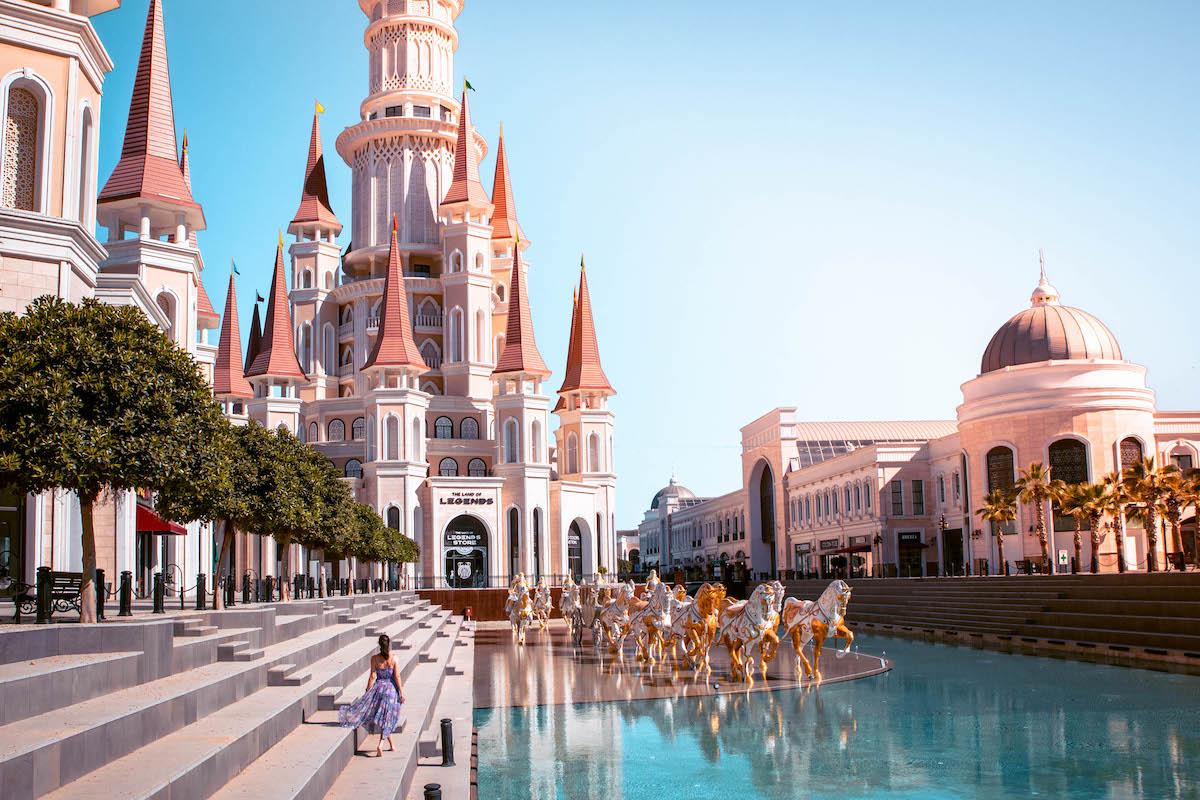 Soon after I got home, I got invited to another press trip, this time in Bulgaria – Golden Sands. It really seems like the travel industry is slowly bouncing back. I can also see it in my blog stats. The traffic is increasing slowly and steadily and more and more people seem willing to travel this summer.
I took the jump and even booked a trip on my own to Amsterdam in June. I'm not sure if it's going to happen because restrictions are changing from one day to another, but it would be nice to go back to Amsterdam, the city where I lived for one year during my masters' degree.
A new Instagram account, YouTube profile and blog
At the beginning of the year, I realised that I want to share my experiences with my fellow Romanians. My Instagram account was in English, so I decided to create another one, this time in Romanian. That's how @aura.calatoreste was born.
I was planning to grow it to 10K followers by the end of the year, but a few of my reels went viral and now I have a beautiful community of more than 30K people.
Seeing that Romanians are interested in my travel stories, I decided to also create a YouTube channel. Here, I'll post videos about how to travel cheaper and for longer periods of time. Soon I also plan to launch a blog.
What about this blog?
This year I took a short break of a month from this blog. It was hard for me to keep being motivated when my traffic was tanking and nobody thought about traveling. I needed a break to focus on other things.
Now that I see that things are moving again, I feel more motivated than ever. I started enjoying writing again and I plan to keep posting new travel guides on this blog each week.
New on the blog
I managed to publish a few new articles on this blog. Enjoy!
It looks like since the beginning of 2021, I managed to publish more than 30 blog posts, which is not bad at all considering that I took one month off. See you next month, with more travel stories!
May the travel bug bite you!
Disclosure: Please note that this post may contain affiliate links. If you make a purchase through these links, I will earn a small commission at no extra cost to you. I only recommend companies and products that I trust and the income goes to keeping this website running. Thanks!